Among the plethora of fascinating findings to emerge in the second installment of the Pew Research Center's 2014 Religious Landscape Study were key and notable differences among various religious groups when it came to perceptions about the nature of God.
A close look at the following table that was included in the report differentiates Christianity — and every one of the presented denominations under its umbrella — from other major religions when it comes to opinions on whether God is a person with whom people can have a relationship or an "impersonal force."
Seventy percent of Christians view God as a person, with 22 percent seeing him as an impersonal force and six percent choosing "other." Among non-Christian faiths, though, just 26 percent labeled God a person, with 44 percent selecting "impersonal force" and 11 percent selecting "other."
See the table that maps all the data out below: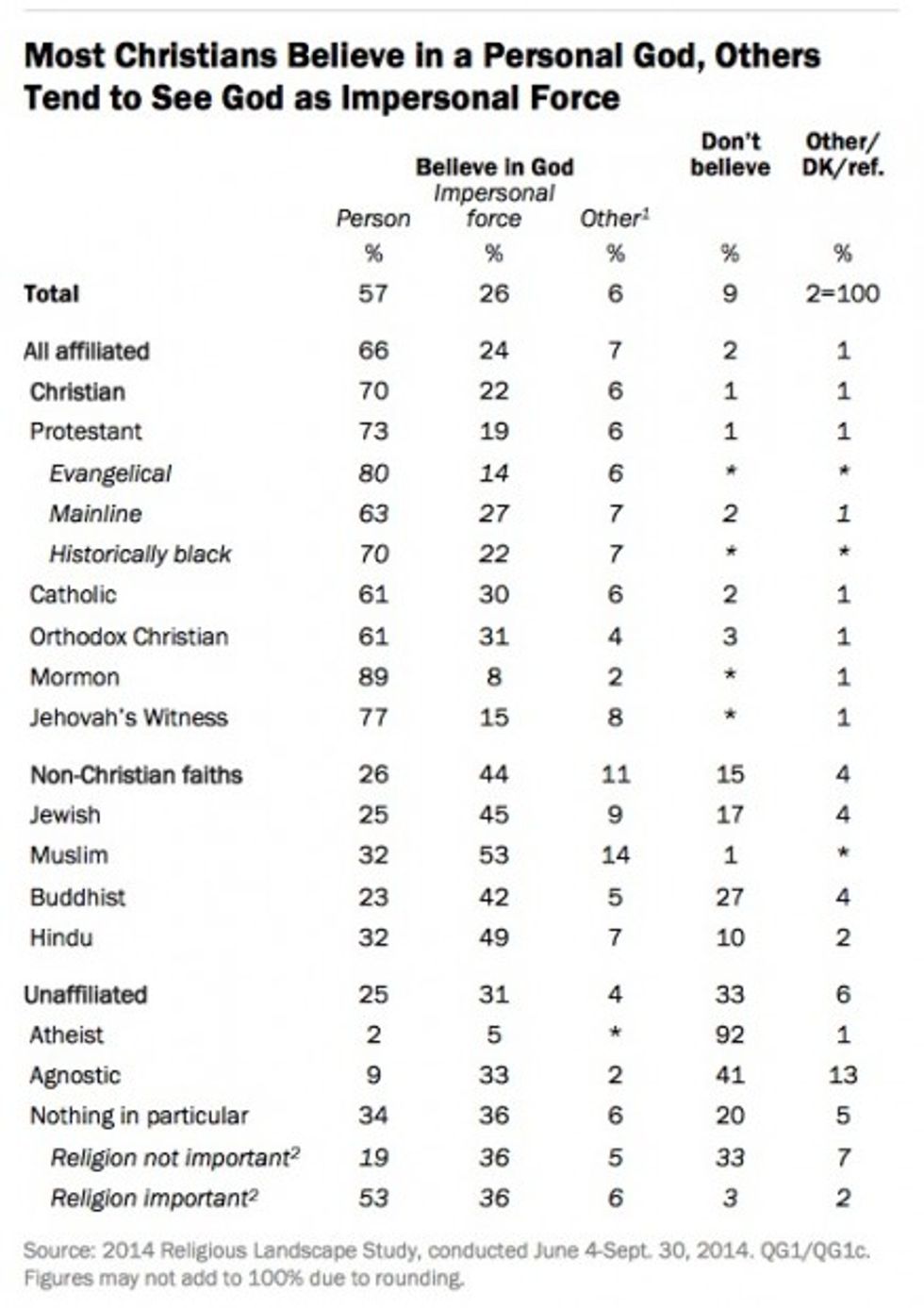 The chart presents more specific differences as well, with 80 percent of evangelicals seeing God as a person and just 14 percent selecting "impersonal force"; that disparity is greatest among Mormons, as 89 percent chose "person" and just eight percent chose "impersonal force."
What is perhaps most notable is that Christianity is on its own when it comes to perceptions of God being a person versus an impersonal force, as more people selected the latter over the former in every other cohort, including among Jews (25 percent vs. 45 percent), Muslims (32 percent vs. 53 percent), Buddhists (23 percent vs. 42 percent) and Hindus (32 percent vs. 49 percent).
It should be noted that there is only one other subgroup that expresses similar ideas as Christians on this matter: those who are unaffiliated with a faith, but who believe that religion is "important," as 53 percent said that God is a person, with 36 percent calling him an "impersonal force."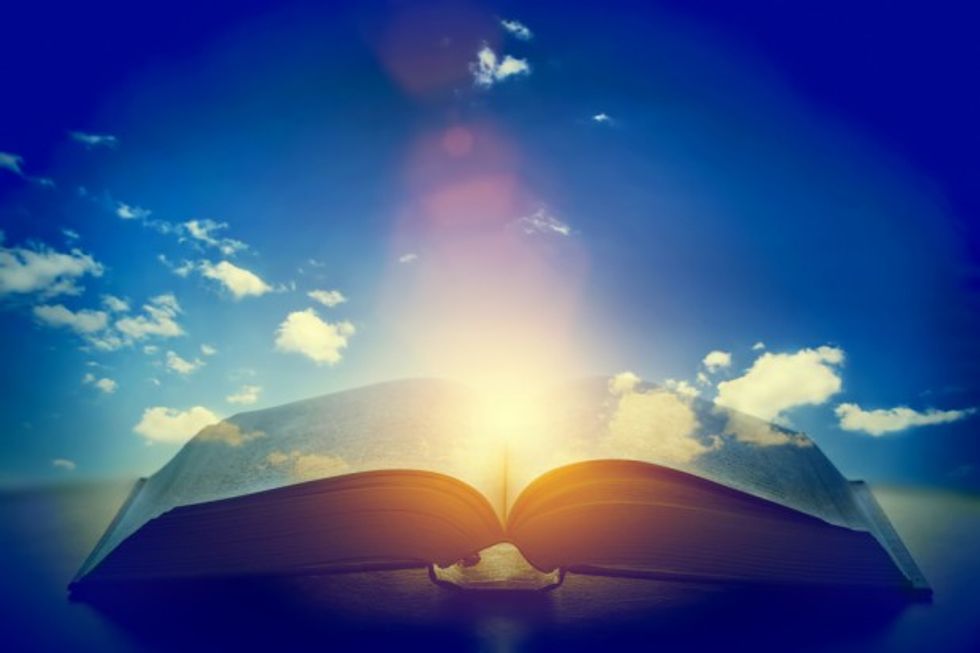 Photo credit: Shutterstock
As TheBlaze previously reported, the Pew Research Center's 2014 Religious Landscape Study also found that the largest, single religious group among Democrats is now the "nones" — an umbrella group that includes atheists, agnostics and those unaffiliated with a specific faith.
Read more about the study and stay tuned for additional coverage on TheBlaze.
--
Front page image via Shutterstock.com.
Follow the author of this story on Twitter and Facebook: