Donald Trump lashed out at his Republican primary rivals once again Wednesday morning in a testy exchange with CNN anchor Chris Cuomo, saying that famed neurosurgeon Ben Carson has "no chance" and calling Florida Sen. Marco Rubio "totally overrated."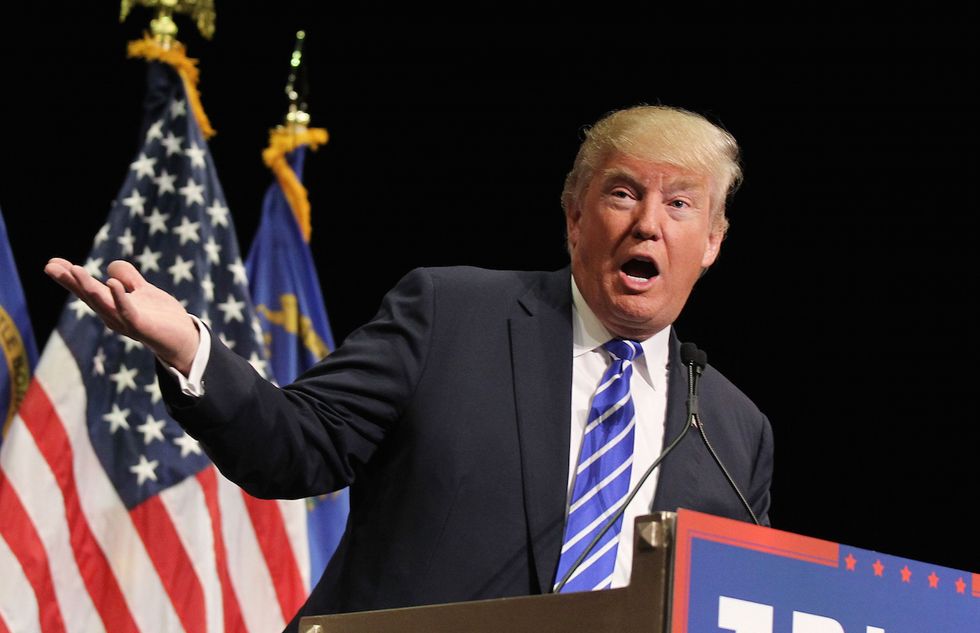 Isaac Brekken/Getty Images
During a discussion about the "great deals" he would make as president and how he would pay down the country's $18 trillion debt, the billionaire businessman suggested he's the only candidate who could do that and singled out both Carson and Rubio to criticize.
"Carson does not have the mentality to do that. He has no chance," Trump said. "And if you look at Rubio, he's totally overrated. He's got debt on his credit cards."
The outspoken Republican went on to say that Carson would not be able to deal with China, Iran or "any of the countries that are really abusing our country."
"And frankly, when you talk about energy, he's got lower energy than Jeb Bush," Trump said of Carson.
Turning his guns back on Rubio, Trump suggested the Florida senator never should have even entered the presidential race because of the "loyalty factor," referring to Rubio's relationship with fellow GOP candidate former Florida Gov. Jeb Bush, who was once Rubio's mentor.
Trump then pointed out that three months ago, he said Rubio and Bush "hate other."
"And I turned out to be right," Trump continued. "They hate each other."
Bush and Rubio traded jabs following their tense exchange at the latest GOP debate about Rubio's voting record in the senate since announcing his candidacy for president.
See the fiery exchange between Trump and Cuomo:
.@realDonaldTrump: @RealBenCarson has "no chance" and @marcorubio is "overrated" https://t.co/6OZtrfIwim #TrumpOnCNN https://t.co/EMNdO29goN

— CNN Politics (@CNNPolitics) November 4, 2015
–
Follow Jon Street (@JonStreet) on Twitter