Actor Bryan Cranson disagrees with the politics championed by many Fox News personalities, but he doesn't think the network should be demonized.
The "Breaking Bad" star made the comments in an interview with The Daily Beast when asked about the treatment of Republicans in Hollywood.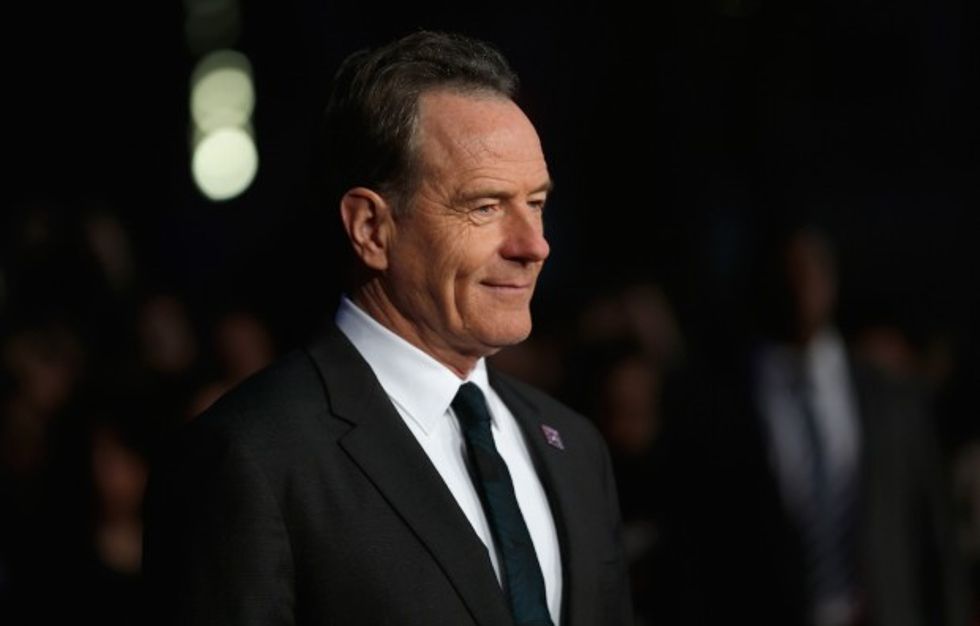 Tristan Fewings/Getty Images for BFI
"The biggest problem I think we have is the polemic nature of politics, and in Hollywood, it's castigating someone who doesn't think the same as you and branding them the villain," he told the website. "I look at Fox News and I honestly don't demonize them at all; I honestly believe that what they're saying they believe in and for that I can't fault them."
[sharequote align="center"]"I look at Fox News and I honestly don't demonize them at all"[/sharequote]
"I disagree, but I hope they can say the same about me — that I'm truly fighting for what I think are in the best interests of the country — because I think they are, too," he continued. "We can have discourse and we can disagree with each other and as Trumbo says in the movie, 'We both have the right to be wrong.' That's America."
—
Follow the author of this story on Twitter and Facebook: