What happens when you try to steal from tennis star Serena Williams?
Most people don't want to find out the answer to that question — but one man found out first-hand.
Williams was dining at a San Francisco restaurant when a man sneakily stole her cellphone that was sitting on the chair next to her. What he didn't know is Williams was watching him out of the corner of her eye because his lurking behavior just "didn't feel right."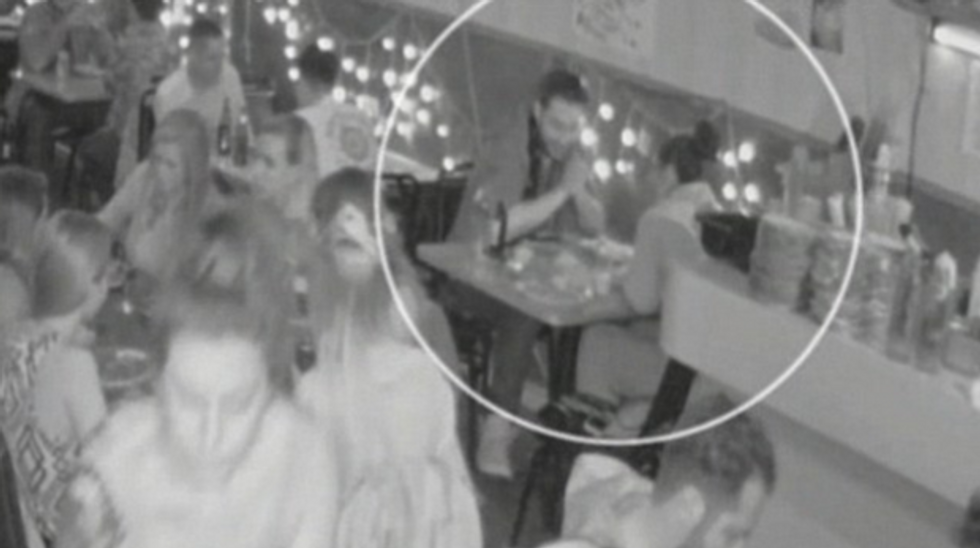 ABC screengrab
The tennis pro leaped out of her chair and took off running after the suspect. Surveillance video captured her "superhero" reaction.
She later told the entire story in a Facebook post.
"Not thinking I reacted (hence the superwoman photo) I jumped up, weaved my way in and out of the cozy restaurant (leaping over a chair or two) and chased him down," she recalled. He began to run but I was too fast. (Those sprints came in handy) I was upon him in a flash!"
She continued: "In the most menacing yet calm no nonsense voice I could muster I kindly asked him if he 'accidentally' took the wrong phone. He stumbled on his words probably not expecting this to happen. While he was thinking of the right thing to say and eventually he said 'Gosh you know what I did! It was so confusing in there. I must have grabbed the wrong phone.'"
It could've ended quite badly for the suspect as Williams simply took back her phone and "thanked" him for handing it over.
Williams returned to the restaurant to a standing ovation for her heroic actions from patrons. She used the incident to encourage all women to listen to their "superhero inner voice."
"Just because you are a lady don't be afraid to step up to any challenge and not be a victim but a hero," she added.
---