In resurfaced video snippet of his 1998 commencement address at Andrews University, Ben Carson shared his theory that the biblical Joseph built the Egyptian pyramids for grain storage rather than for burial of the pharaohs — which left the panel of MSNBC's "Morning Joe" momentarily stunned silent on Thursday.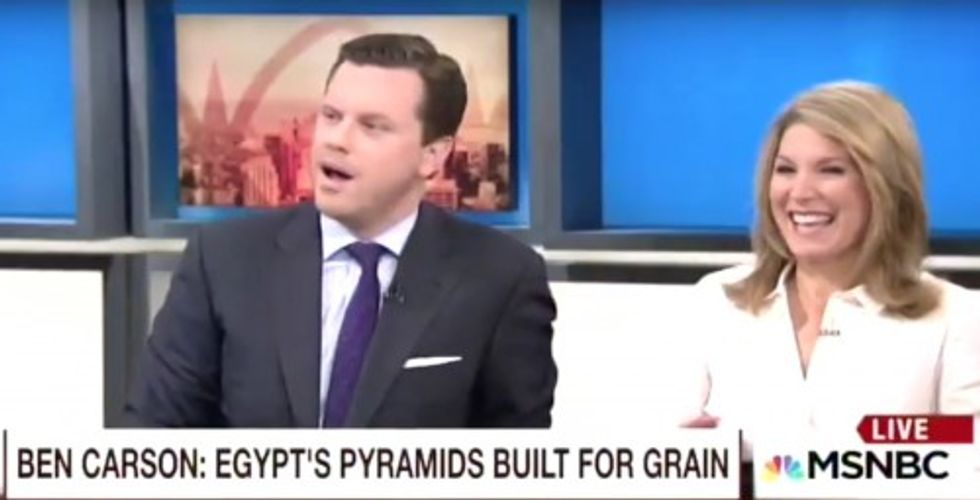 Image source: YouTube
When questioned by reporters on the campaign trail about the old clip, which Buzzfeed found, Carson didn't back away from his statements, saying it's still his belief.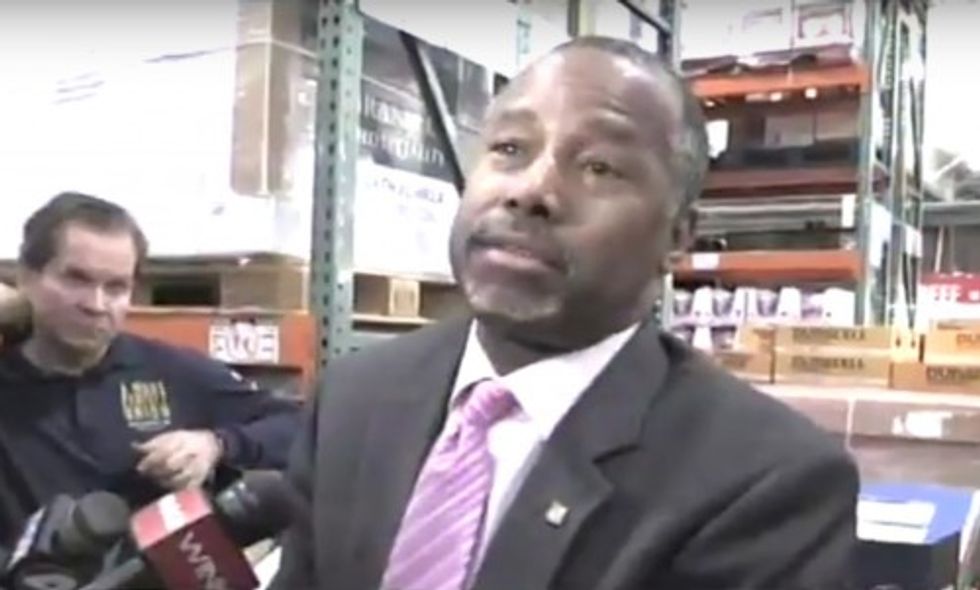 Image source: YouTube
"The pyramids were made in a way that they had hermetically sealed compartments," Carson explained. "You wouldn't need hermetically sealed compartments for a sepulcher. You would need that if you were trying to preserve grain over a long period of time."
Here's the clip from Carson's address at the school, which is associated with the Seventh-day Adventist Church, along with the "Morning Joe" panel's reaction:
The panel spent several moments not saying much of anything, laughed a bit and then turned to Eugene Robinson, who said, "I'm completely speechless. What can you say about that?"
Host Joe Scarborough added that Carson's words open the door for further questions about what the Republican presidential candidate believes.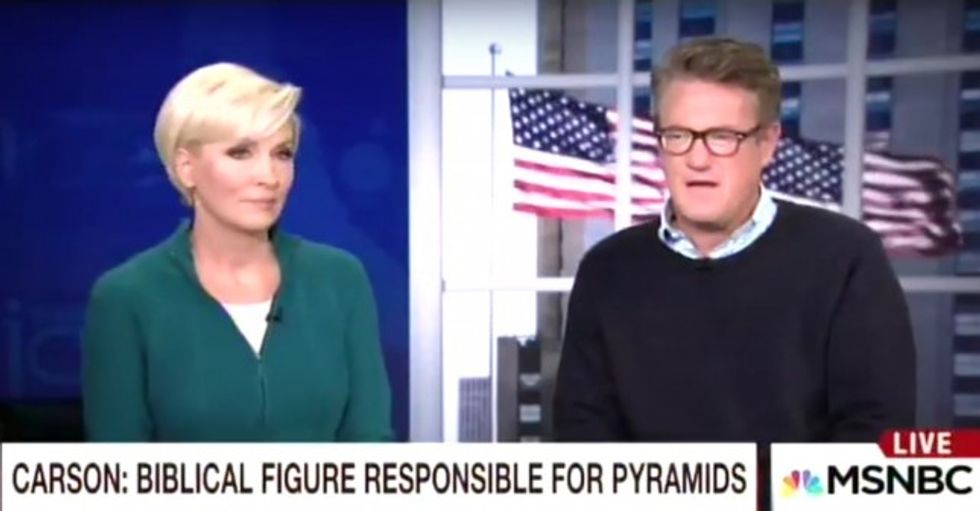 Image source: YouTube
"In this case, I kinda want to know now how old Ben Carson thinks the earth is," Scarborough said. "If you say something like that you have — for a conservative — opened the door ... because this is some really, really quirky stuff."
—
Follow Dave Urbanski (@DaveVUrbanski) on Twitter