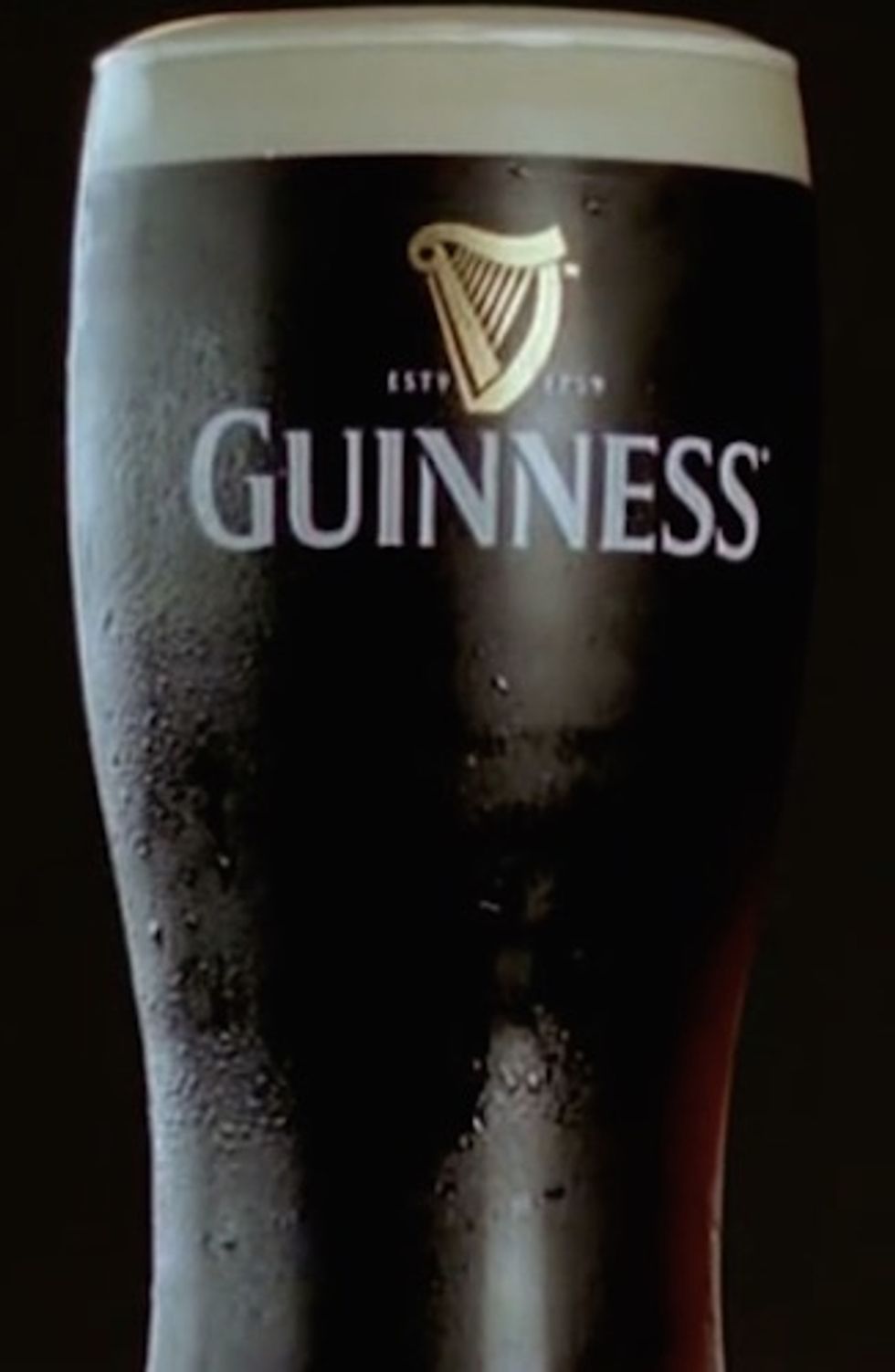 Image source: YouTube
Vegans who enjoy a glass of beer will likely be toasting the recent news out of Ireland. Guinness, the country's iconic beer, has just announced it is changing how it makes its brew for the first time in 256 years. And, because of the change, strict vegans can now enjoy the famous beer.
For centuries, Guinness has stated that their brew was the product of just four ingredients: water, barley, hops and yeast.
There is no meat or dairy in that short list of ingredients. So, why was Guinness off-limits to vegans?
The problem was lurking in the filtration system Guinness and other beer makers use. A gelatin called isinglass, which is made from fish bladders, makes up the filter used to remove yeast from the final product.
The controversy around a fish byproduct possibly making its way onto the beer has been swirling around Guinness for years. The company addressed it in 2009 with a press release, stating:
All Guinness brands are free from animal matter. However, isinglass, which is a byproduct of the fishing industry, is used as a fining agent for settling out suspended matter in the vat. The isinglass is retained in the floor of the vat but it is possible that minute quantities might be carried over into the beer.
It was those "minute quantities" of "animal matter" causing a problem for vegans. Guinness took note and began looking for a solution.
Before running out and celebrating with an "animal-free" pint of Guinness at the local pub, be aware that the change will take some time. The company has announced they will be "re-investing" in a new filtration system to be installed at the company's main plant at St James Gate in Dublin.
The best estimates on when the vegan-friendly Guinness will start hitting bars is late 2016.
Wondering if your favorite brew is vegan? Check out the beer and wine directory at Barnivore.com
--
Follow the author of this story on Twitter and Facebook: