It was the most memorable line of the Democratic presidential debate. Vermont Sen. Bernie Sanders told former Secretary of State Hillary Clinton, "The American people are sick and tired of hearing about your damn emails."
Sanders got a roar of approval from the Democratic audience and a nod and smile from Clinton. But if the goal was to improve his standing with the party's liberal base, it didn't work as Clinton's lead grew over the once-surging socialist following the debate.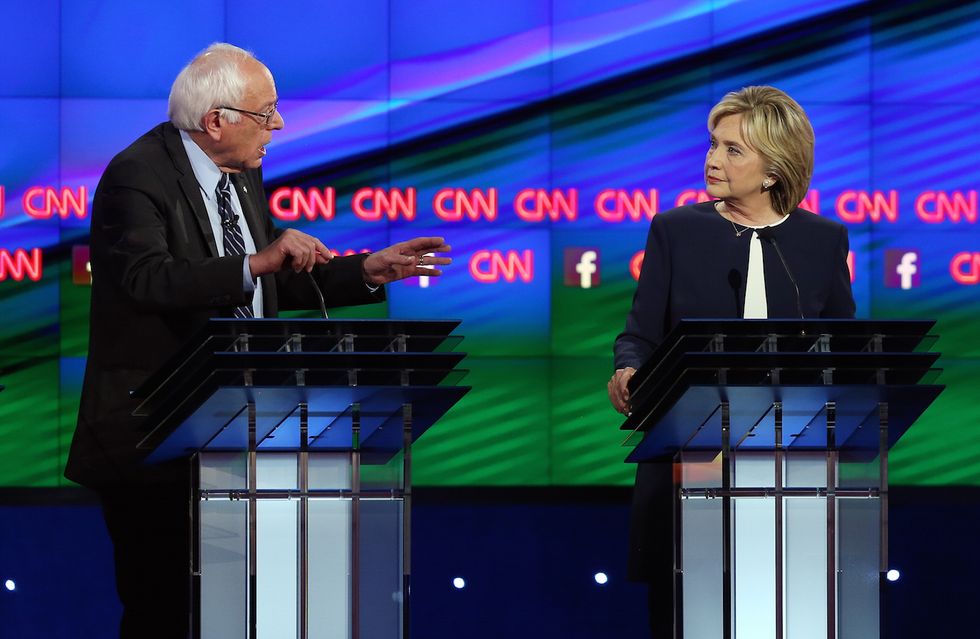 Vermont Sen. Bernie Sanders addresses former Secretary of State Hillary Clinton at the first Democratic debate. (Joe Raedle/Getty Images)
Now Sanders is backing away from that statement and has said there are "valid questions" about Clinton's private email server, the Wall Street Journal reported.
The FBI is investigating whether the private server contained classified information.
"You get 12 seconds to say these things," Sanders said. "There's an investigation going on right now. I did not say, 'End the investigation.' That's silly."
Sanders added, "Let the investigation proceed unimpeded."
In his interview with the Journal, Sanders also criticized Clinton on her past support for the Trans-Pacific Partnership, and her vote for the Iraq War.
(H/T: Politico)