Judy Brown, 47, of Beverly, Massachusetts, went to the hospital with her husband, Jason, with what she thought was an intestinal issue. About an hour later, she was giving birth.
Brown said she didn't even know she was pregnant until doctors told her on Thursday. Having been married for 22 years, it just wasn't something that crossed her mind anymore, Brown told the Salem News.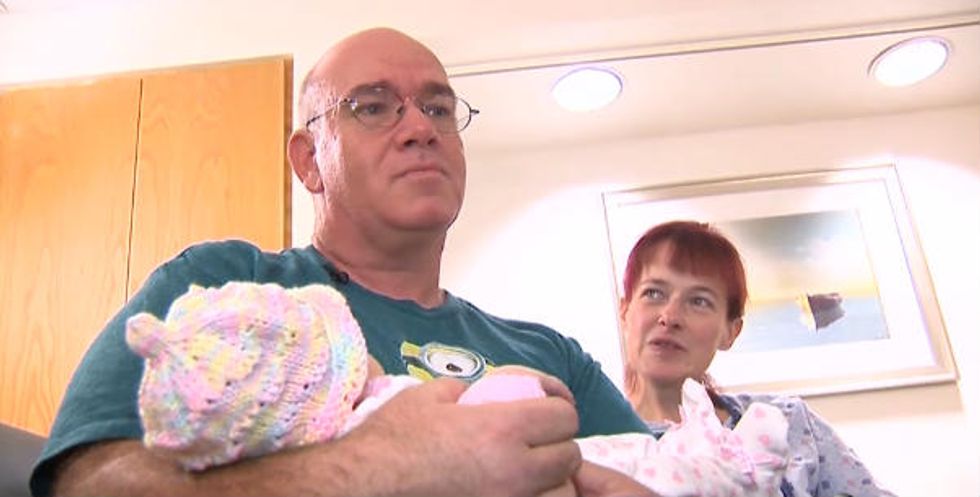 Image source: WJW-TV
"I was in a little shock," Brown said of the moment she found out she was pregnant.
"To understand and take in that was I pregnant and was about to go into labor...it was very overwhelming," she told ABC News.
Brown gave birth to a perfectly healthy baby girl named Carolyn Rose an hour after finding out she was pregnant.
The newborn infant weighed 8 pounds, 2 ounces and was 20.5 inches long, the Salem News reported.
(H/T: ABC News)
–
Follow Jon Street (@JonStreet) on Twitter