The 1922 discovery of the Egyptian boy King Tutankhamun's tomb by Howard Carter was extensively documented in black-and-white by photographer Harry Burton.
Now, nearly 100 years later, some of Burton's iconic photographs are being revealed in color for the first time.
Colorized by the company Dynamichrome and in collaboration with German company SC Exhibitions, images from the original glass plate negatives maintained by the Griffith Institute at Oxford University will be on display starting November 21 up until May 2016 in New York at the "The Discovery of King Tut" exhibit.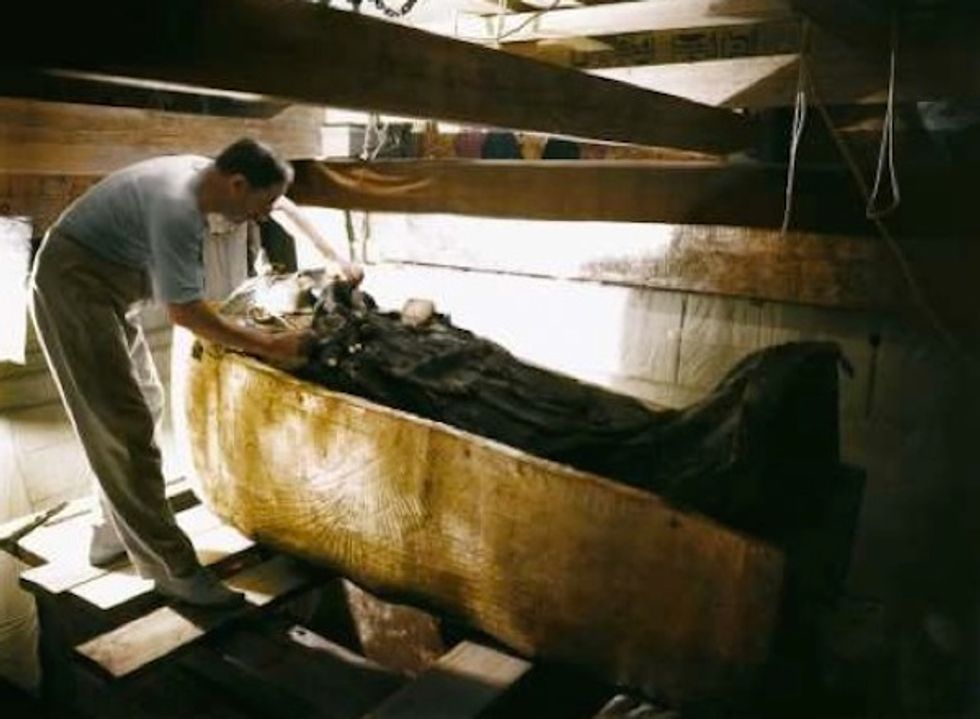 Photo credit: Harry Burton, Griffith Institute, University of Oxford colorized by Dynamichrome
Bringing these images into technicolor and creating over 1,000 replicas and reconstructions of many of the artifacts will allow visitors to immerse themselves into the exhibit, giving them the opportunity to "feel the rush of excitement as they step into a moment only ever witnessed by Howard Carter's excavation team," "The Discovery King Tut" exhibit's news release stated.
Mashable posted an extensive collection of the enhanced images.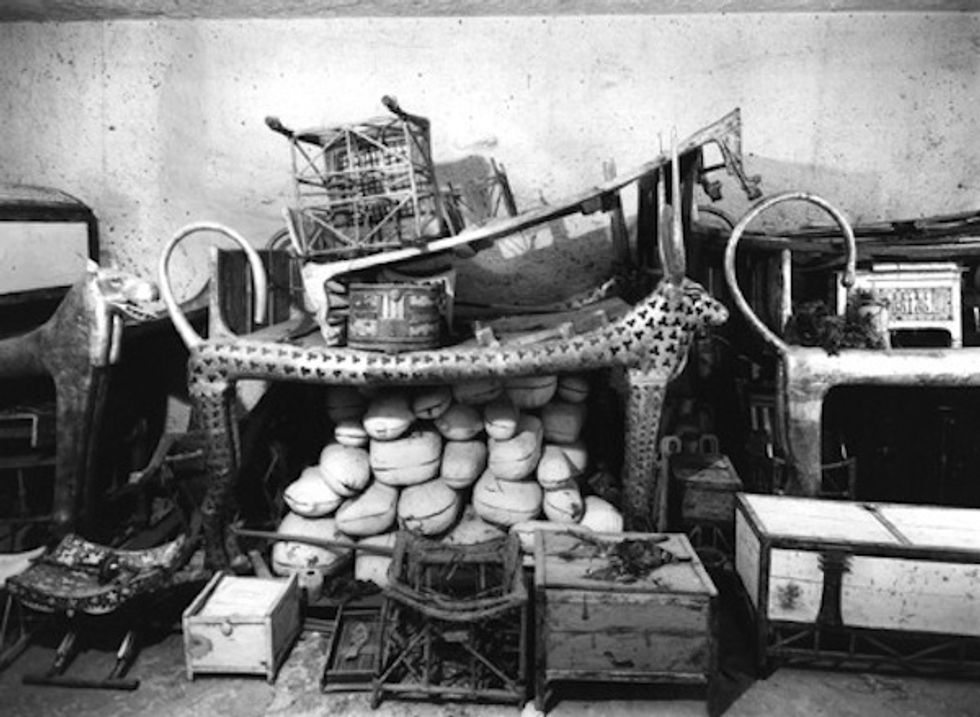 This black-and-white shows the antechamber of King Tut's tomb. (Photo credit: Harry Burton, Griffith Institute, University of Oxford)
"The first impression of [the tomb] which suggested the property-room of an opera of a vanished civilization. Our sensations were bewildering and full of strange emotion," Carter wrote.
The replica exhibit of the tomb is designed to give people the opportunity to "access the fascinating world of the pharaohs without ever compromising the fragile, millennia-old originals," the exhibit's news release stated.
Watch this promo about the exhibit: