After her husband was shot and killed by two Idaho deputies, Donna Yantis had a heart attack.
Family members of Jack Yantis, who was 62-years-old when he was fatally shot during an altercation with police officers last week, said he was killed in a "completely unjustified" shooting and will pursue claims against Adams County, according to the Idaho Statesman.
It all started with the Yantis family received a call that one of their bulls had gotten loose and been hit by a car. According to the Statesman, the scenario isn't uncommon for such a rural area, and ranchers, such as Jack Yantis, are prepared to put their injured animals down should such a situation occur.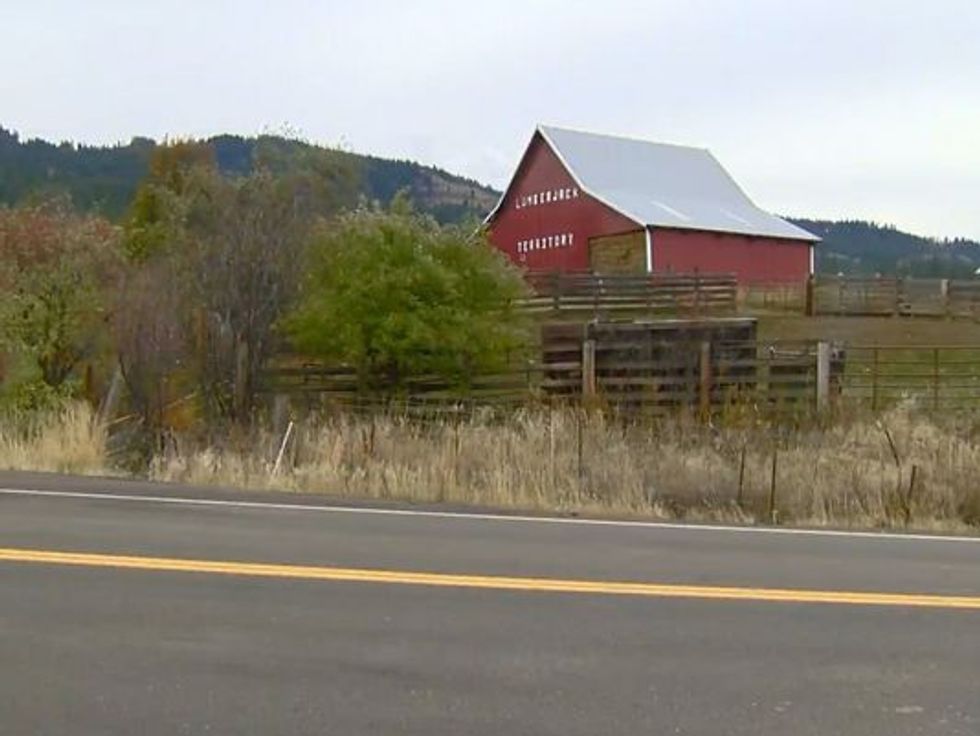 Image source: KTVB
According to KTVB-TV, soon after Yantis arrived on the scene to find his injured bull, he and the two deputies with the Adams County Sheriff's Office became involved in what has been labeled a shootout.
Rowdy Paradis, the Yantis' nephew, told the Statesman that Yantis had retrieved a rifle and was about to put down the agitated bull — who had a shattered leg — when one deputy came up behind him and grabbed his shoulder, spinning him around. Paradis said he did not notice any conversation between Yantis and the deputies prior to the altercation.
Paradis said that Yantis, with the rifle still in his hands and pointed at the ground, tried to regain his footing after the deputy grabbed him. He added that he is not sure whether or not the rifle discharged but conceded that it might have accidentally gone off when the deputy grabbed Jack and spun him or when the deputies began to shoot at Jack — hitting the hand holding the rifle.
Donna Yantis said she screamed at the deputies to stop as she watched her husband, who was shot in the chest and abdomen, fall to the ground. When the deputies did not move to help the rancher, even after he was on the ground, she and Paradis began to run toward him but were quickly stopped.
"And then they threatened me and my nephew ... threw us on the middle of Highway 95, searched us and handcuffed us, and wouldn't let us go take care of Jack," Donna said.
Paradis added that one deputy pointed his gun at Paradis' head. A family friend who was on scene and also tried to help Jack was handcuffed as well.
That's when Donna had a heart attack. She was eventually airlifted to a hospital in Boise were she remained on Sunday.
"There was no shootout. It was a senseless murder," Sarah, the Yantis' youngest daughter, told the Statesman.
Idaho State Police are investigating the incident.
"ISP reassures those involved in this incident, their families and the public at large, that they are committed to complete a thorough investigation into this incident to determine exactly what transpired," Teresa Baker, spokeswoman for the department, said in a news release last week.
"To the best of my knowledge, this is the first officer-involved shooting that Adams County has ever had," Adams County Sheriff Ryan Zollman told KTVB.
KTVB reported that Zollman was emotional while discussing the incident last week as Yantis was a beloved cattle rancher in the area.
As Jack died, Paradis said the bull remained alive, slowly suffering and bleeding to death for two hours. 
(H/T: Idaho Statesman)