Neil Cavuto, one of the moderators for Tuesday night's Republican presidential debate on the Fox Business Network, has a clear message to the candidates: don't whine.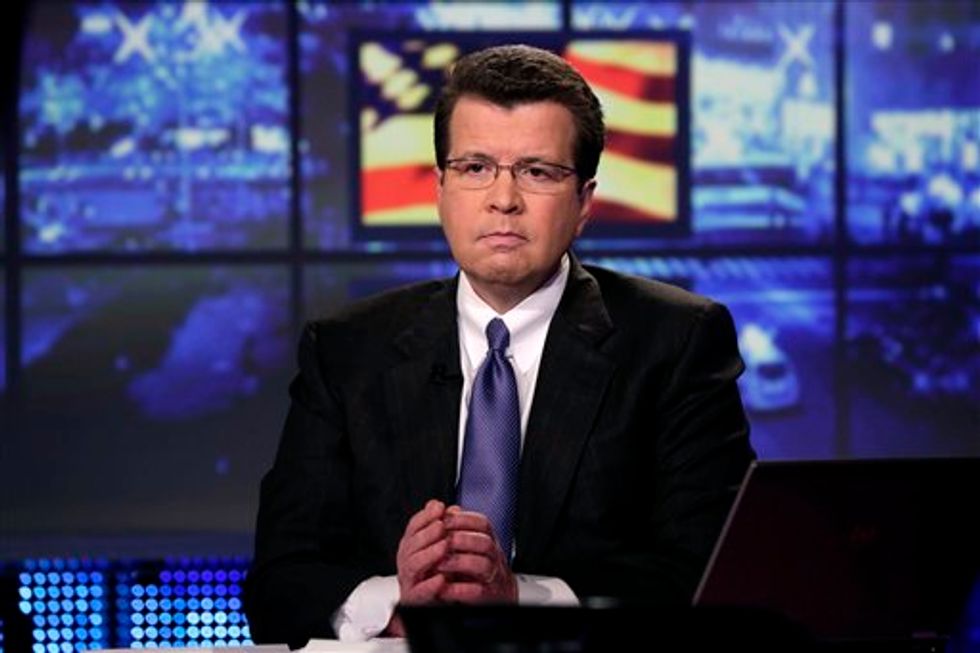 Neil Cavuto, of the Fox Business Network, appears during a segment his program in New York. (AP Photo/Richard Drew)
"I understand candidates getting annoyed, but they better be careful about looking like whiners and babies," Cavuto told the Washington Post when asked if he's the kind of moderator the GOP hopefuls want after citing "gotcha" questions in last month's CNBC debate.
Cavuto went on to say he sees complaints about moderators' questions on the right and the left, adding, "I think you can ask very tough questions without coming off like an ass. I think it's incumbent on us to know and appreciate the difference."
The Fox Business moderator said the debate will focus on questions about jobs, Social Security and taxes. And Cavuto told the Post that he and  the other moderators won't get "snarky" in their questioning.
"We don't have to go for gotcha questions or get snarky about it," Cavuto said. "We just want answers on these money issues."
Of the moderators' role, Cavuto said, based on his own personal study of past debates, the best are "invisible."
Cavuto added that preparing has been "a little nerve-racking," but he has done his research and wants to get the facts right. He believes the Fox Business team will be fair in their questioning but conceded that some candidates will lash out at the moderators.
"It's going to happen," Cavuto said. "As we get closer to the caucuses and primaries, some candidates are going to get desperate. ... Even if the question is perfectly sound, you're going to lash out at the questioner."
(H/T: Washington Post)
—
Follow Tré Goins-Phillips (@tregp) on Twitter