Legendary Navy SEAL Marcus Luttrell responded on Veterans Day to a man who said he served in the Navy but "often feel that I am not worthy when people thank me for my service."
"Wrong.... Don't think for one second that the dotted line you signed was any different than the one we did," Luttrell wrote.
"If the job you had in the military was not worthy of anything then the job wouldn't exist," he added. "Everyone who serves is part of the spear wether the staff, tip or razors edge. Always carry your head high and shoulders back. Enjoy this day you earned it."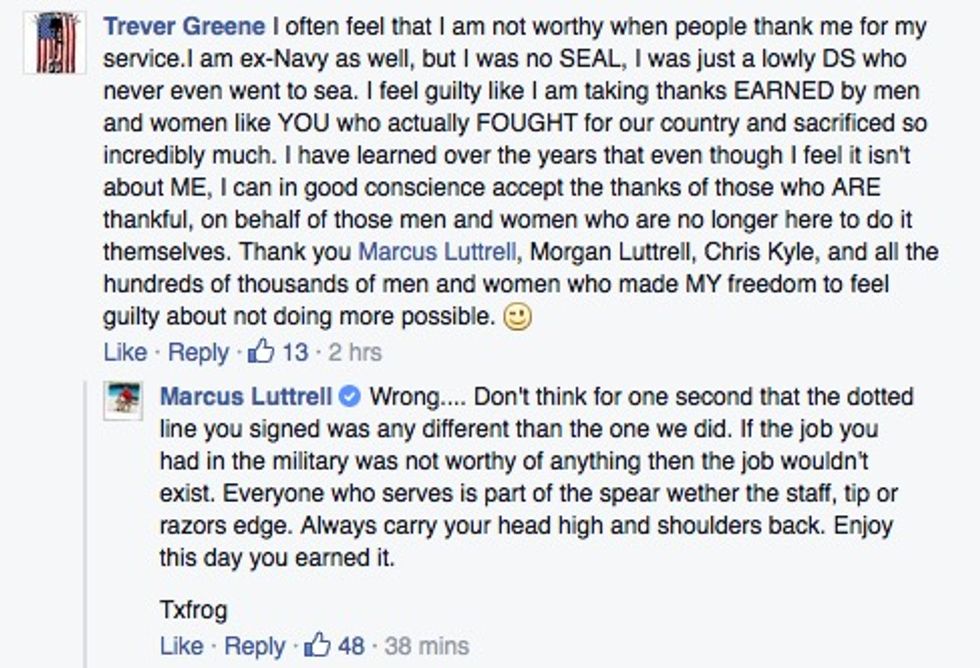 Image source: Facebook
The back-and-forth came in the form of a comment left on Luttrell's Facebook post thanking veterans for serving. In it, the "Lone Survivor" said he "never really understood what military service meant" until one particular moment in his life.
"To all our brothers and sisters past and present thanks for your service and sacrifice to this great country we call home," he wrote.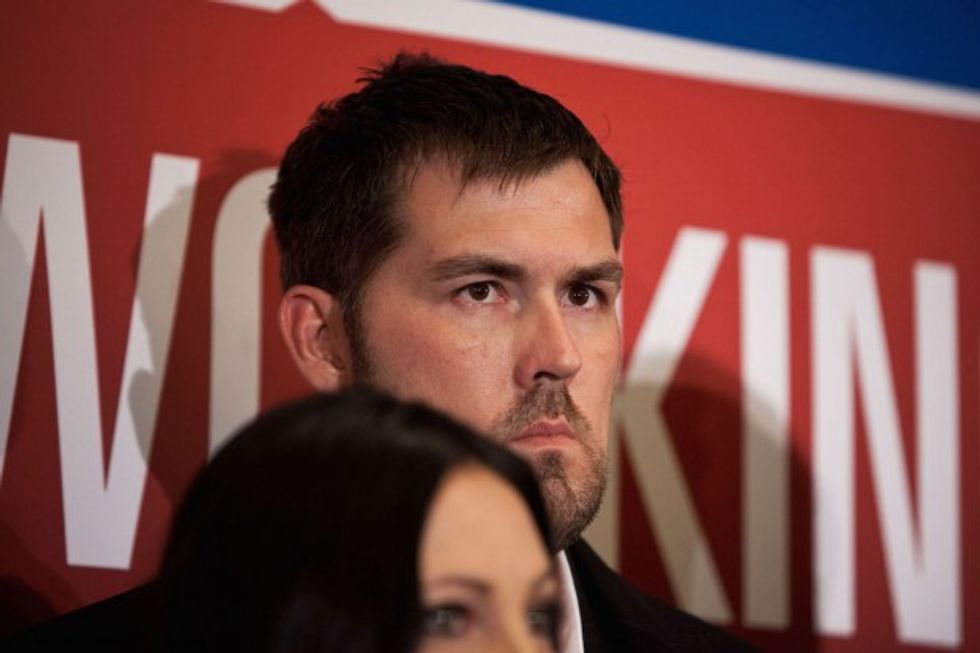 Andrew Burton/Getty Images
He continued, "Never really understood what military service meant till I was at my home watching football w/ a wife who loves me and some kids crawling over me, dog by my side and not having a worry or fear of someone taking that from me."
"Thank you for giving up your peace so that I may have it. God bless all of us," Luttrell concluded.
—
Follow the author of this story on Twitter and Facebook: