Republican presidential candidate Dr. Ben Carson appears to be doubling down on his debate statement about a no-fly zone over Syria. Carson told an Iowa radio show Wednesday that he would shoot down a Russian MiG if it did not respect the America's military rules in the region.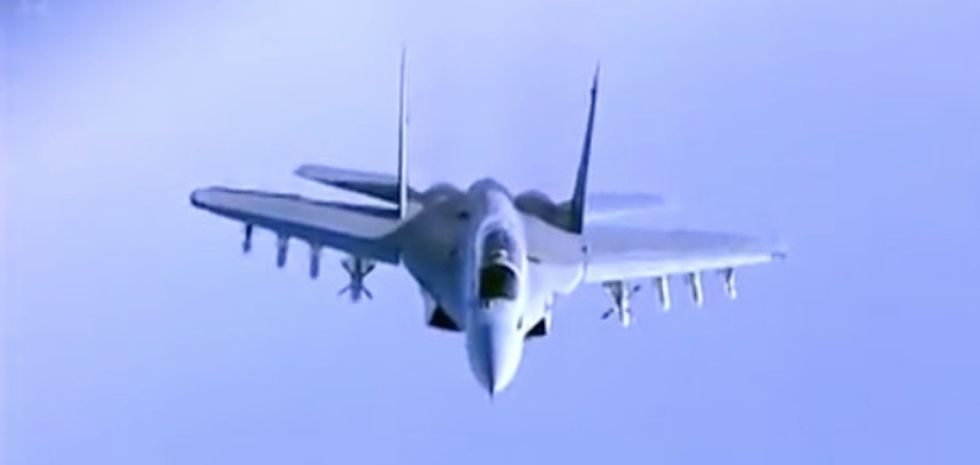 Image source: YouTube
Carson told WHO Radio's Simon Conway that he likes the idea of a "no-fly zone at the Turkish/Syrian border," specifically to provide a "little bit of a safe haven" to the refugees assembled in the area.
The show's host pressed the candidate on what happens if Russia won't comply with our no-fly zone, asking Carson, "Do we shoot down a Russian MiG?"
Carson did not hesitate, stating, "If they do come in that area, after you give them adequate warning, and you talk to Putin — you shoot them down. Absolutely."
A seemingly stunned Conway stammered for a couple of seconds before posing the question, "If you shoot down a Russian MiG, what happens next? They will respond, no question."
"Whatever happens next we will deal with it," Carson stated, adding, "You can't continue backing down."
Listen to the clip.
Hear Simon Conway's entire interview with Ben Carson on WHO Radio.
—
Follow the author of this story on Twitter and Facebook: