Republican presidential candiate Carly Fiorina blasted 2016 rival Donald Trump Thursday night over shock comments he made comparing Ben Carson's "pathological temper" to that of a "child molester."
In an interview with CNN, Trump said there is no cure for the violent behavior the retired neurosurgeon wrote about having in his youth. "That's a big problem, because you don't cure that ... as an example, child molesting. You don't cure these people," the real estate tycoon said.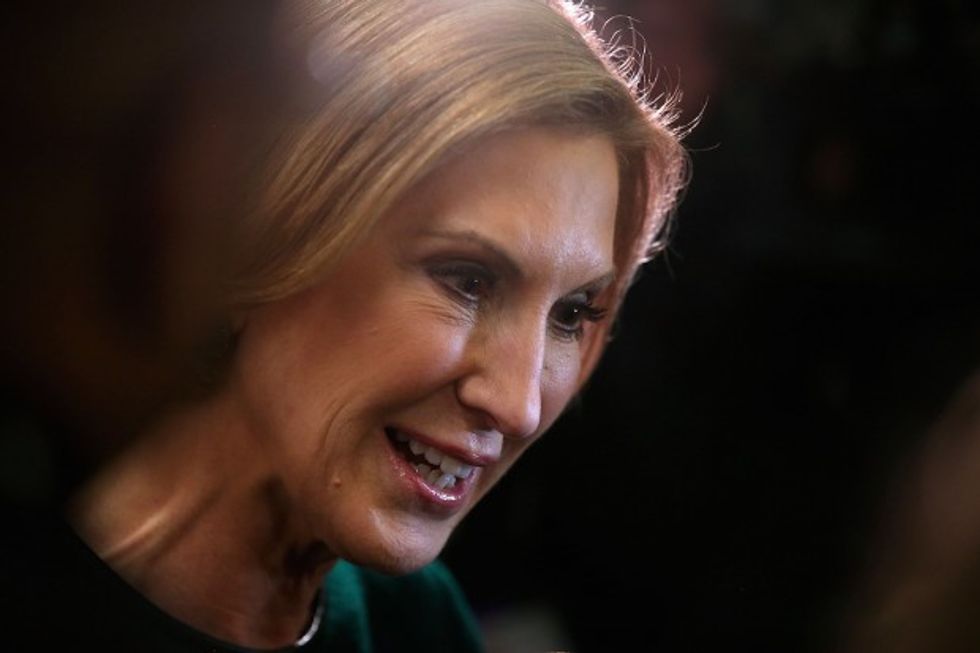 Justin Sullivan/Getty Images
Fiorina slammed Trump for the remarks in a blistering Facebook note.
"Donald, sorry, I've got to interrupt again," the former Hewlett-Packard CEO wrote. "You would know something about pathological. How was that meeting with Putin? Or Wharton? Or your self funded campaign?"
"Anyone can turn a multi-million dollar inheritance into more money, but all the money in the world won't make you as smart as Ben Carson," she concluded.
The Facebook post was well-received, amassing more than 10,000 "likes" and 1,000 shares in the first hour it was posted.
—
Follow the author of this story on Twitter and Facebook: