A Texas high school is under fire for planning to host a planned "unity" meeting – but only inviting black students.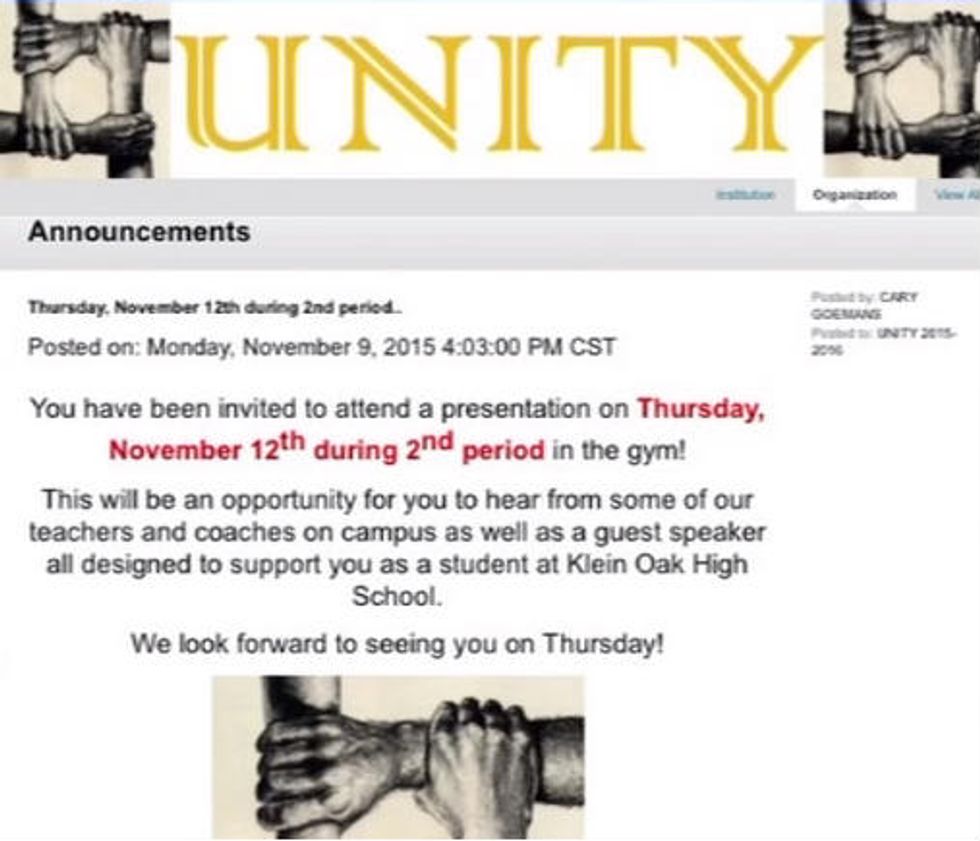 Image source: KTRK-TV
Klein Oak High School in Houston was expected to host the meeting Thursday morning. School officials said that only black students were invited to make them feel more comfortable airing their grievances, KTRK-TV reported.
"This will be an opportunity for you to hear from some of our teachers and coaches on campus as well as a guest speaker all designed to support you as a student at Klein Oak High School," an announcement on the school's website read.
But the idea didn't sit well with some parents.
One black student's parent asked how a segregated meeting would help students feel free and is even worried the school district is beginning a new form of segregation. The same parent told KTRK-TV that some students are also wondering why they are being singled out.
Klein Oak High School did not immediately respond to a request for comment from TheBlaze.
(H/T: KTRK-TV)
–
Follow Jon Street (@JonStreet) on Twitter