Parents at a Florida middle school were livid after what they say was an example of "reverse racism" and "segregation" — black students being allowed to attend a field trip while other students were prohibited.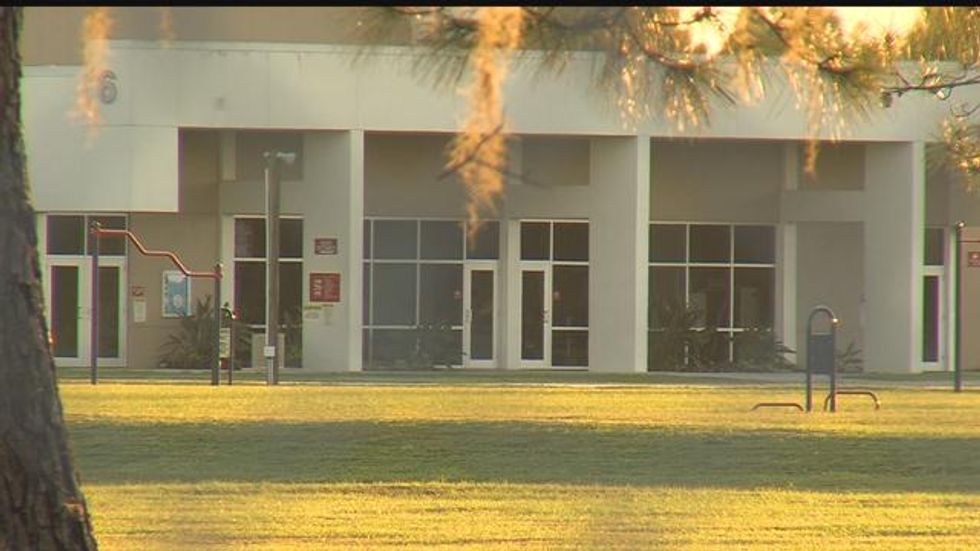 Heron Creek Middle School (Image source: WBBH-TV)
Heron Creek Middle School officials planned a field trip to see a performance by black musicians, but initially, only black students were being allowed to attend, WTSP-TV reported.
About 50 black students who kept up good grades, good behavior and completed community service were being allowed to go. That was until some ticked off moms took a stand against what they perceived as "reverse racism."
"We teach our children not to be racist, and now they're going to school and witnessing segregation," Lisa Prince, one Heron Creek parent, said, WBBH-TV reported.
"It just blew my mind that they would do something like that," Deborah Halton, another parent said.
Prince was so bothered by it that she went to meet with principal Matthew Gruhl, where she said they "agreed to disagree." It wasn't until after the story got out on social media that the school finally decided to reverse course.
"They decided today to open it up to all students who met the same criteria. That involves grades and behavior and other criteria," Sarasota County schools spokesman Scott Ferguson told the Sarasota Herald Tribune.
Gruhl said the school initially bought 50 tickets for the performance but is now working with parents and community leaders to raise $3,500, the amount needed to buy 500 tickets so that all students can attend.
Meanwhile, Gruhl said the school never meant to send a "negative message."
"We are sorry if we hurt people's feelings," Gruhl said.
–
Follow Jon Street (@JonStreet) on Twitter