CBS has pulled new episodes of "Supergirl" and "NCIS: Los Angeles" originally scheduled for Monday night in the wake of the Paris terrorist attacks as both episodes dealt with terrorism.
According to TV Line, both shows will still air Monday evening — but with different episodes.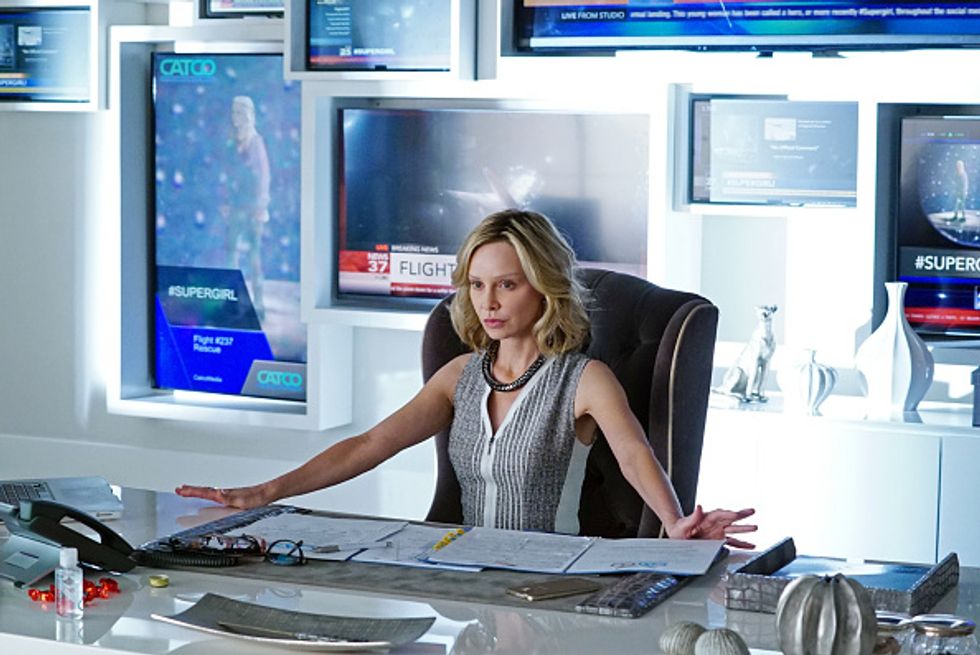 LOS ANGELES - MARCH 26: SUPERGIRL, airing Mondays 8:00-9:00 PM, ET/PT starting in November, is CBS's new action-adventure drama based on the DC COMICS' character Kara Zor-El, Superman's (Kal-El) cousin who, after 12 years of keeping her powers a secret on Earth, decides to finally embrace her superhuman abilities and be the hero she was always meant to be. Kara lives in National City assisting media mogul and fierce taskmaster Cat Grant (Calista Flockhart), who just hired the Daily Planet's former photographer, James Olsen, as her new art director. (Photo by Richard Cartwright/CBS via Getty Images)
Monday's "Supergirl" episode involved Kara dealing with bombings in National City. The "NCIS" episode involved scenes with the Islamic State recruiting young women.
The Thanksgiving episode of "Supergirl" will air Monday night. A December episode of "NCIS: Los Angeles" will air Monday as well.
CBS' decision comes in the wake of the terrorist attacks in Paris on Friday which left more than 120 dead and several hundred wounded. The Islamic State has claimed responsibility for the attack.
Variety reported that NBC decided to air a rerun of the show "Undateable" Friday night out of respect.
To our fans, friends & family: we love you. And we love to make you laugh. Tonight we will not air out of respect for our friends in Paris.

— Undateable Writers (@UndateableWRoom) November 14, 2015
(H/T: TV Line)