Longtime Clinton confidante Huma Abedin referred to her one-time boss, former Secretary of State Hillary Clinton, as "often confused," in an email to another State Department official.
The emails were obtained through a Freedom of Information Act lawsuit by the government conservative watchdog group Judicial Watch.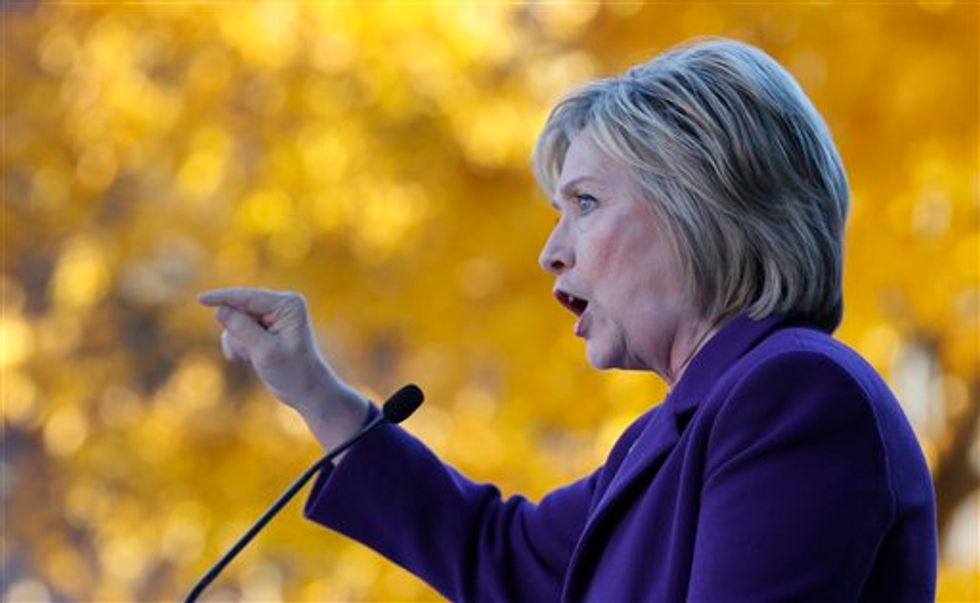 . (AP/Jim Cole) 
Through her Huma@clintonmail.com address, Abedin exchanged messages with Clinton aide Monica Hanley regarding Clinton's schedule on January 26, 2013, at the end of her time in office.
The question was regarding a call with then-India Prime Minister Manmohan Singh
Abedin asked, "Have you been going over her calls with her? So she knows singh is at 8?"
Hanley responded, "She was in bed for a nap by the time I heard that she had an 8am call. Will go over with her."
Abedin wrote, "Very imp to do that. She's often confused."
Commenting on the leading Democratic presidential contender for president in 2016, Judicial Watch President Tom Fitton thought the emails were revealing.
"Huma Abedin's description of Hillary Clinton as 'easily confused' tells you all you need to know why it took a federal lawsuit to get these government emails from Clinton's illegal email server," Fitton said in a statement. "These emails also show that Hillary Clinton's and Huma Abedin's decision to use the Clinton email server to conduct government business was dangerous and risky."
Judicial Watch first obtained the documents on Oct. 30, after a FOIA lawsuit that began on June 5. The documents were released Monday.
---