An attempt by police to break up an informal auotmobile sideshow in California Sunday night became deadly when one man decided to point a gun at the officers.
Law enforcement fatally shot the man who brandished the firearm and pointed it at police during the second night of sideshows in Oakland. A police spokeswoman told the Contra Costa Times that several officers fired their weapons at the man and performed lifesaving measures until an ambulance arrived. The man was pronounced dead at the scene.
A video obtained by KRON-TV shows an intersection completely blocked with cars pointed in every direction. Sirens, gun shots, shouting and tires squealing can be heard throughout the duration of the video.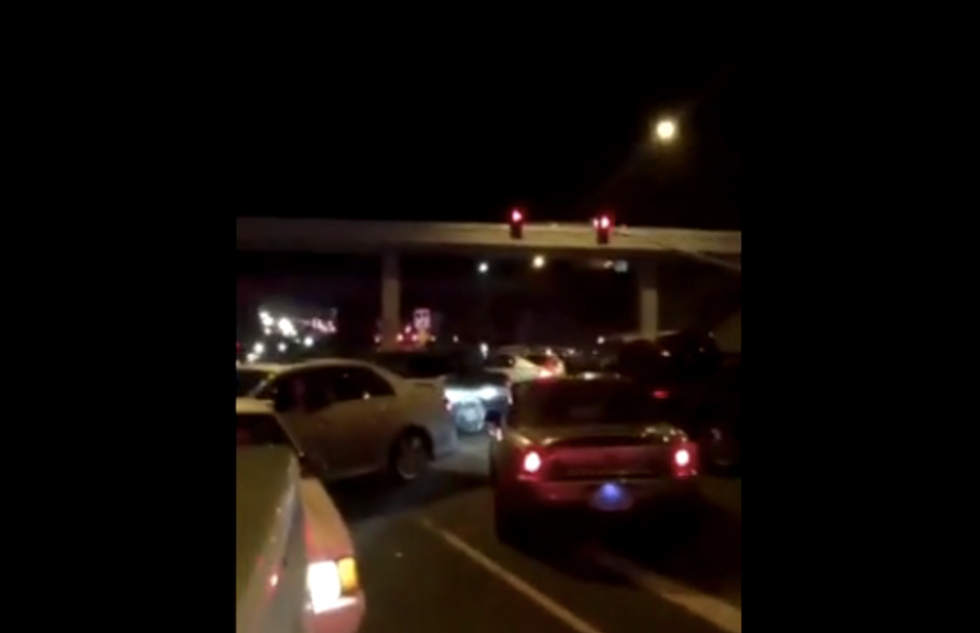 Image source: KRON-TV
The video also appears to show multiple men shouting and jumping on top of and kicking a police vehicle.
KRON reported that approximately 10 vehicles were impounded Sunday night and two people were arrested during the sideshow. The informal car shows have been a problem for law enforcement as they shut down multiple intersections in Oakland and have had reports of gunfire.
Contra Costa Times reported that around 700 vehicles participated in Sunday's show.
KRON reported that no officers were injured during the altercations throughout the night.