After a petroleum engineer went to church with his father a few years back and heard a priest's homily that focused on how people today are "messing up Christmas," he left feeling convicted.
"At the end of that I walked out ... and I thought, 'You're right. We really are messing up Christmas, and we should do something about that,'" Church Fox, a resident of Houston, Texas, told TheBlaze on Tuesday.
At first, Fox, who attends a Presbyterian church, thought that he could avoid the nagging feeling urging him to take action to inspire people to honor the holiday season in a more meaningful way.
But after losing some sleep as he continued mulling it over, he knew that he simply had to do something.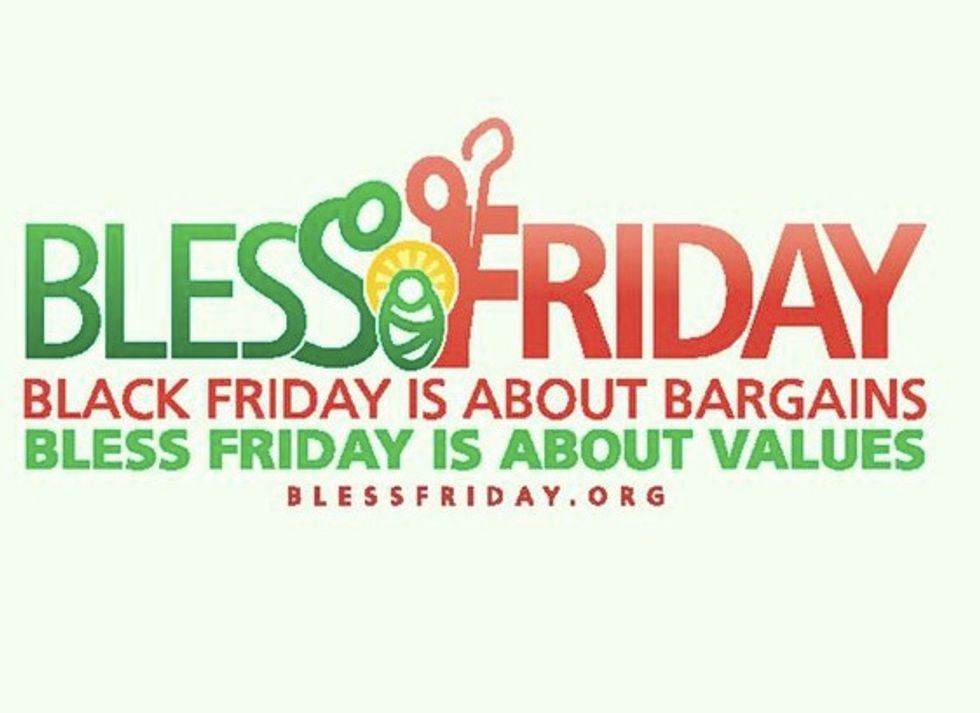 Bless Friday/Facebook
What resulted was a new effort that Fox launched in 2010 called "Bless Friday," which takes place the day after Thanksgiving each year — commonly known as "Black Friday" and turns it into a day of service rather than a frenzied search for the best Christmas deals.
Through Bless Friday, Fox said that he's been on a mission to convince people "to start our Christmas celebration with service."
This year, kids and families will be joining local churches to help deliver cookies to patients and their families, visiting homeless shelters and partaking in other acts of kindness, all in the name of celebrating the Christmas season in a more honoring way.
"Other members will prepare shoeboxes filled with Christmas gifts to be distributed by the International Seafarer's Mission or package rice and beans for the Fuente food pantry," a press release explains of some of the other activities. "The Beacon of Light Christian Center plans a day of fellowship and caring in which members walk the community and share Christ's vision."
Other examples, which extend to churches in Seattle, Washington, as well, include a Boy Scout troop that plans to clean a church's prayer garden as well as church members who plan to help out at local food banks.
The impact thus far has been profound, Fox said.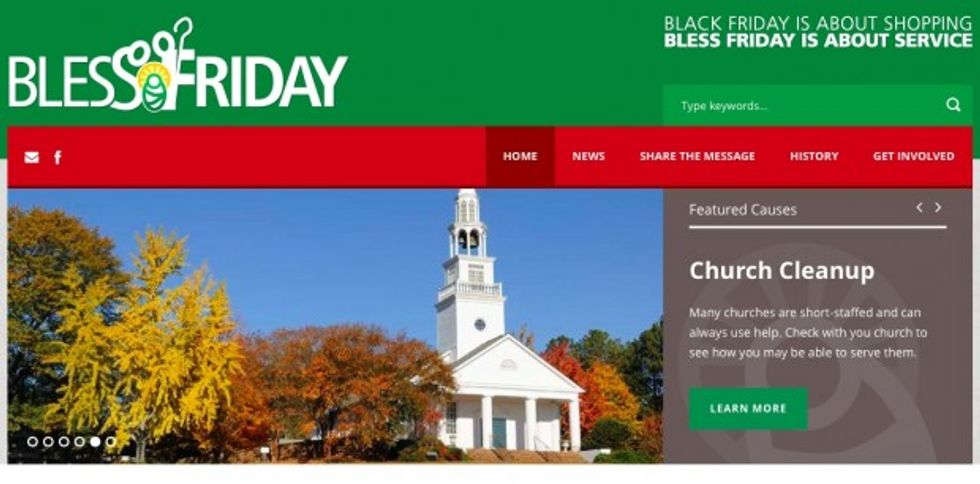 A screen shot from the Bless Friday website
"People tell me that it alters the way that the children, the youth, view Christmas, because they view it as being more than just getting the presents under the tree," he said. "They start to connect in a real way that you should be living out your Christian faith in a concrete way, and so I think that's a wonderful thing that has come from it."
He added, "It's also been a chance for some people to evangelize."
Fox said that his goal is to simply inspire people to serve others as Jesus did, encouraging anyone interested in launching a similar movement to visit the Bless Friday website.
"It really just takes one person," Fox said.
--
Front page image via Shutterstock.com.
--
Follow the author of this story on Twitter and Facebook: