Stationed in South Korea, U.S. Army Sgt. Marcus Rogers said that when he woke up to the news that Paris had been hit yet again with terror attacks, he concluded that "we are at war — whether you want to admit it, whether you want to believe it."
But on his now-viral video, Rogers described a very different kind of conflict, Western Journalism reported.
"You want to know the truth about the attacks in Paris?" he said as he paced outside, his voice growing more intense with each word. "ISIS and all these other things that are going on in the world, it's just the enemy's pawns and his temper tantrum. Why is he throwing a temper tantrum? Because he knows his time is short. He knows that he's fighting a losing battle."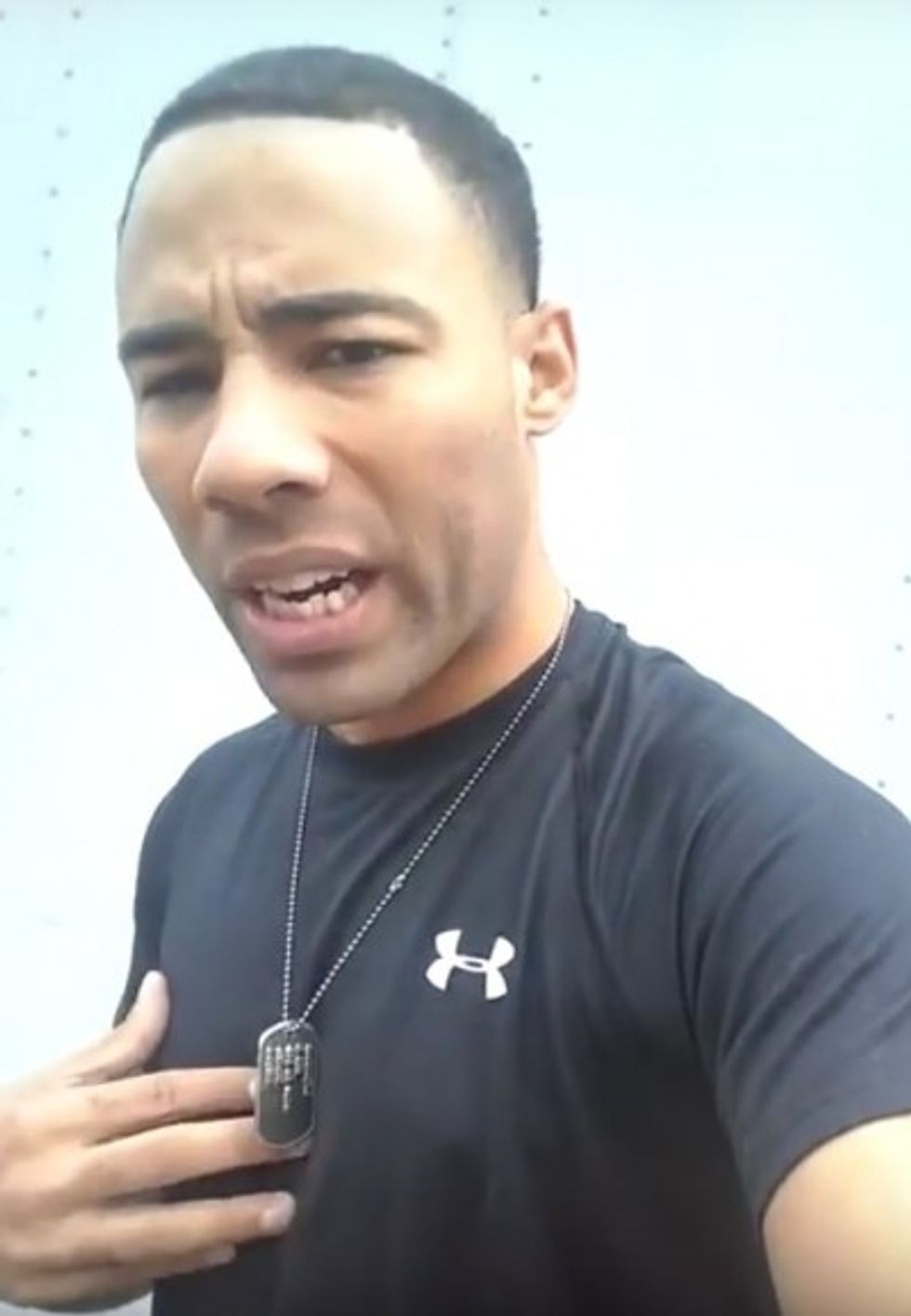 Image source: YouTube
Rogers pointed to one main target of the Islamic State to show that the devil of the Bible is influencing them: "You look at ISIS, who they they hate? They hate Christians, they are going around putting Christians in cages, setting them on fire, cutting their heads off."
He added that the devil "hates us ... because we have the light and the fire of God inside of us" and that he targets those who "allow themselves to be used by him to carry out his anger ... He's roaming the earth like a lion, seeking who he can devour."
Rogers added that the devil is using events like the Paris terror attacks, 9/11 and and the "chaos going on all over the world" to cause division and distraction.
"He is trying to come against us with fear," Rogers said. "He is trying to come against us with division. That's why you've got ISIS and Black Lives Matter and racism and all this mess going on in the world."
But the sergeant turned his declaration to Jesus Christ: "There is nothing bigger and badder than the power of Christ. There is nothing bigger and badder than the Word of God."
"When I see stuff going on in the news, I'm not going to get scared. I'm not going to panic," he said while cautioning viewers about what the Bible says will happen in the future.
"Jesus is coming, you all better wake up," Rogers said. "The signs of the times are very clear. He's about to crack the sky any day, and I hope that you are ready."
(H/T: Young Conservatives)
—
Follow Dave Urbanski (@DaveVUrbanski) on Twitter