Tommitrise Collins had two choices.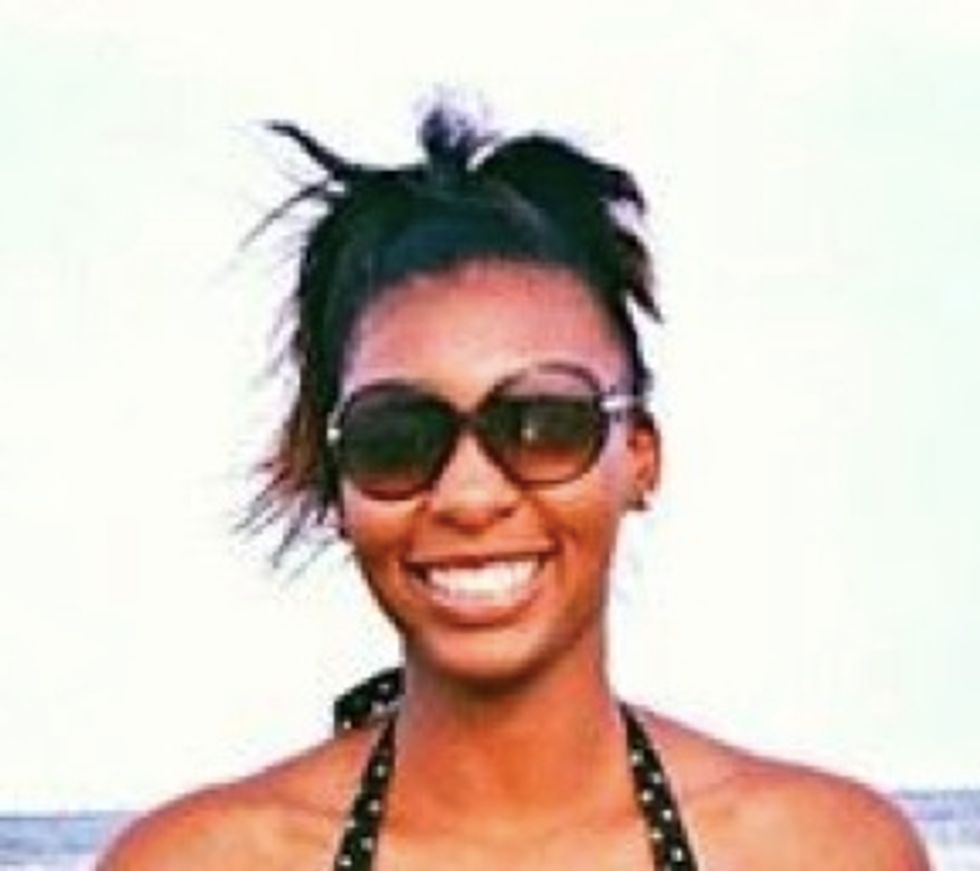 Tommitrise Collins (Image source: Facebook)
The blue pill: The 21-year-old could delay her online psychology test until after she delivered her baby — after all, she was in labor on the day of the exam last week.
The red pill: The Middle Georgia State University student could sit on her maternity-ward bed draped in a hospital gown with an IV attached to her arm, open up her laptop and take the exam before the baby arrived.
Her decision?
You might say that in Collins' version of "The Matrix," she sports a Neo streak a mile wide.
Because the Macon, Georgia, woman threw caution to the wind at Coliseum Medical Center last Thursday, choosing to take the test while in labor provided she hadn't taken painkillers and "if I'm not in too much pain," WAGA-TV reported.
The proof is in the photo her sister snapped mid-exam and posted to Facebook: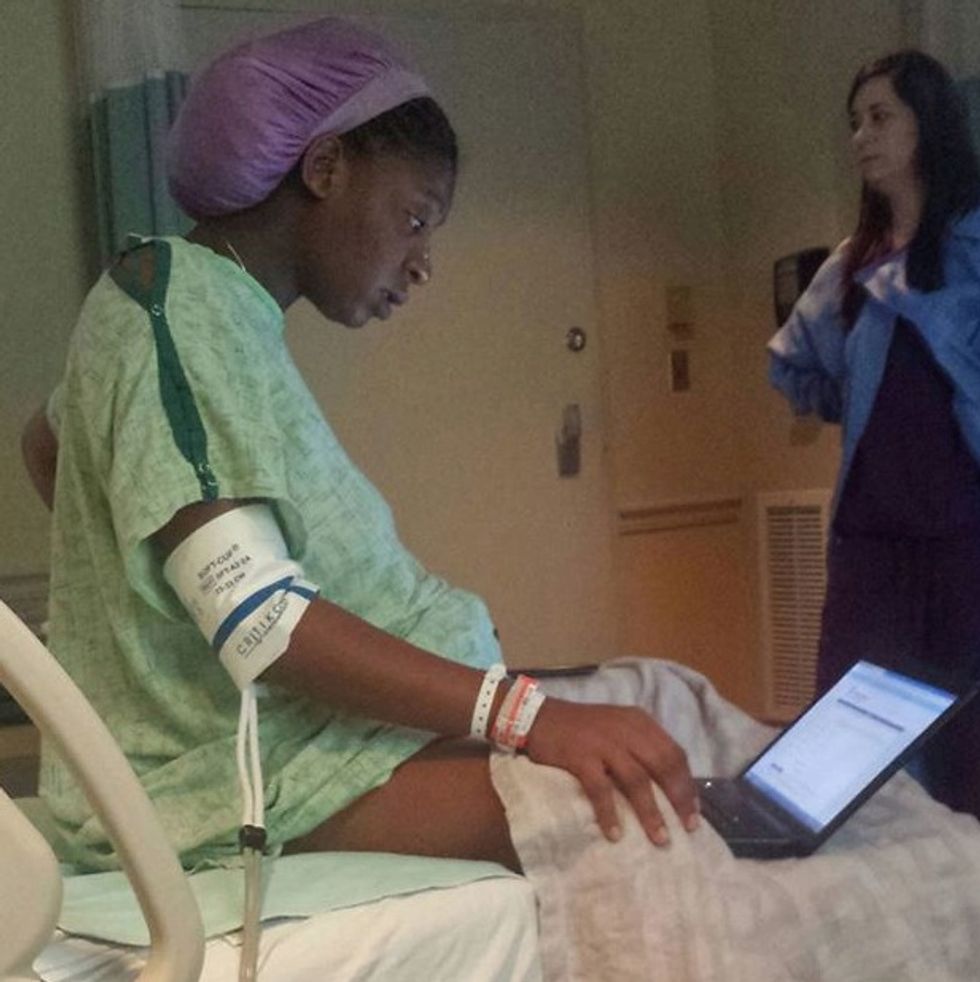 Collins, in labor, takes her psychology exam. (Image source: Facebook)
"This is what you call 'Strong Priorities,'" Shanell Brinkley-Chapman wrote. "Contractions 3 minutes apart and still takes her Psychology Test! You are going to be a great mom baby sis!"
Yes, Collins passed her exam, WAGA reported. But get this: She wasn't happy with her score, so Collins requested to take the test again and got a "B" for her final grade.
Not that it was a walk in the park. "It took me four to five hours after the opening of the test to try to put the pain to the side and do it so I wouldn't have to do it later and I could enjoy my newborn," Collins told the station.
Oh, and the baby?
Her labor lasted about 20 hours and then daughter Tyler Elise finally arrived Thursday night.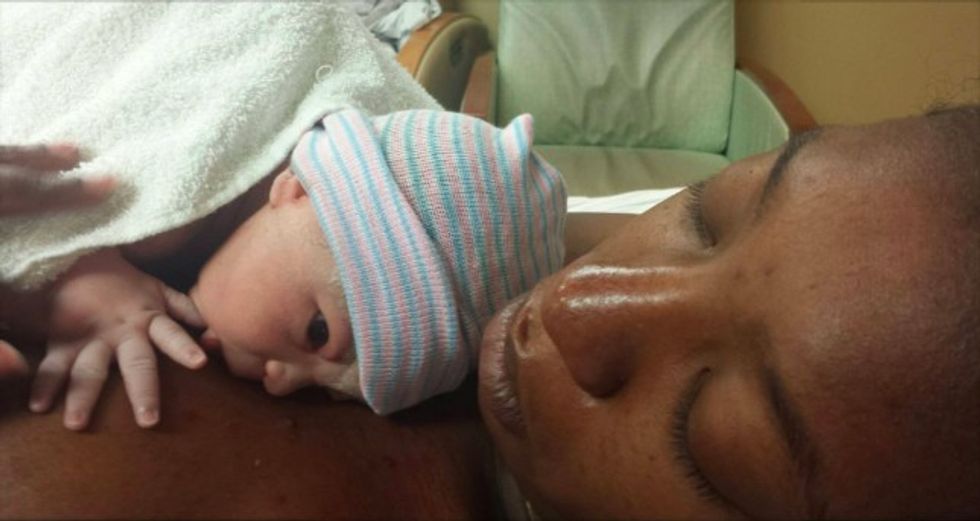 Image source: Facebook
"She is my life now, and the way I look at it is, she will always have me to depend on, so my goals will not be put on hold," Collins told WAGA. "I don't want to just barely make it by; I want my child to live comfortably, and I want to show people that just because I am considered a young mother doesn't mean I have to be considered a bad mother."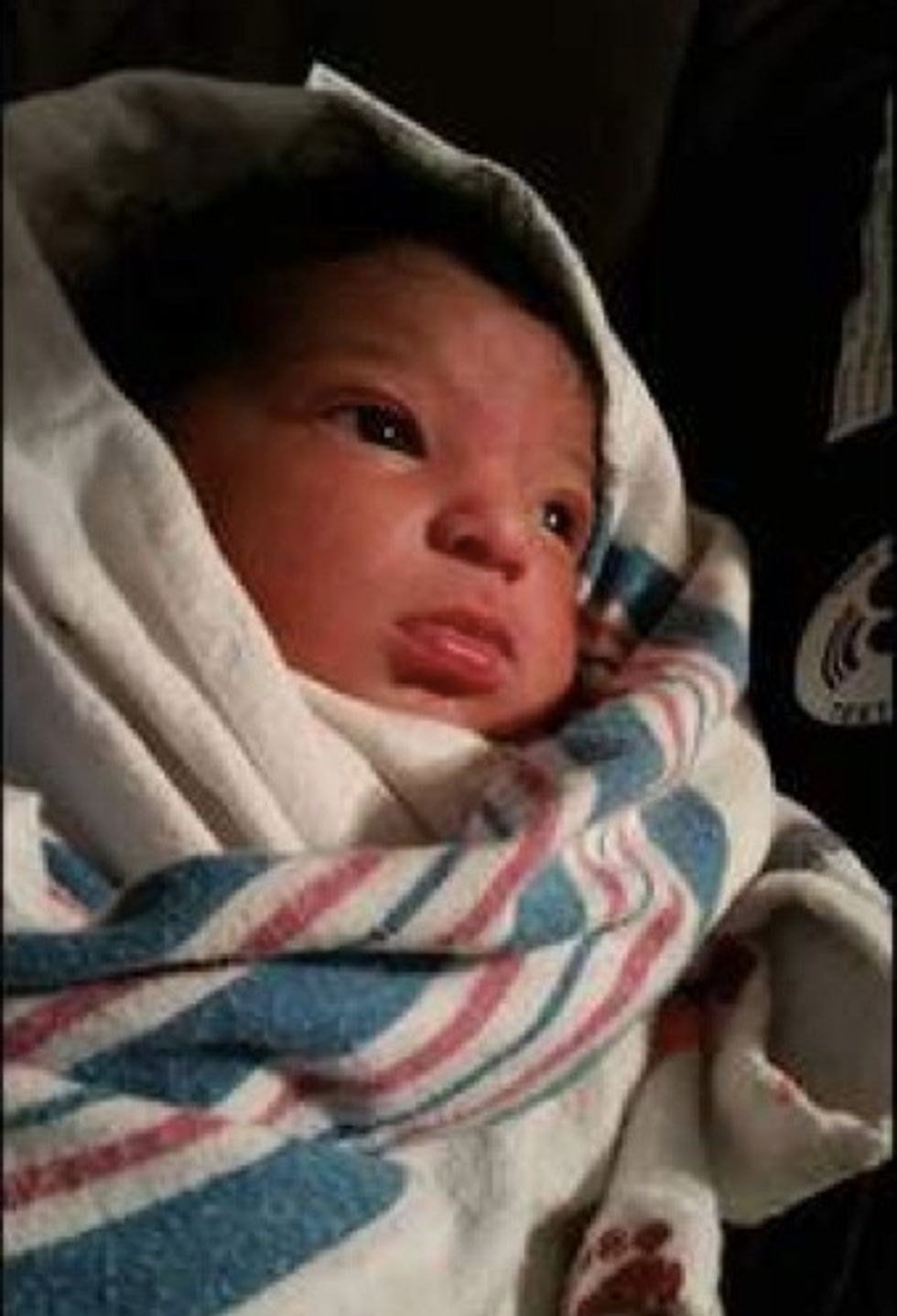 Tyler Elise (Image source: WAGA-TV)
With a 3.6 GPA at present, Collins is on course to graduate in December 2016 with a bachelor's degree in criminal justice.
—
Follow Dave Urbanski (@DaveVUrbanski) on Twitter