Every Sunday vendors and visitors attend a flea market in Croatia. And every Sunday, farmer Pavao Bedekovic warns them against parking on his land, which is nearby.
This past week, many continued to ignore his warning, but this time, he taught them a lesson just by going about his business of preparing the land to plant corn.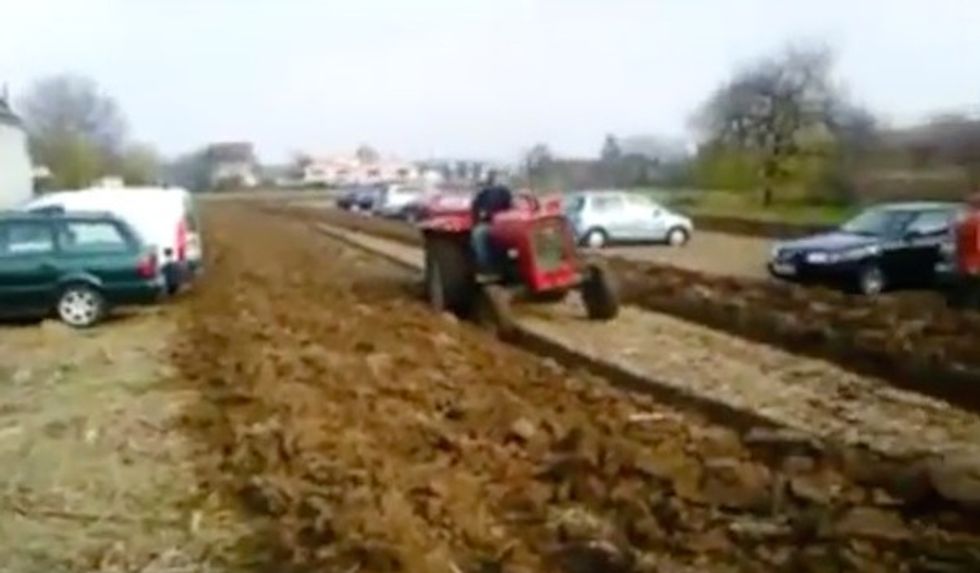 Image source: YouTube
Between two rows of parked cars, Bedekovic came through with his tractor and plowed the land.
Watch the footage:
According to the Croatian news site 24 SATA (via an unofficial translation), some drivers who were now stuck called the police. Ultimately, though, the authorities could do nothing, because it was Bedekovic's land and he could do as he pleased.
Eventually, the news site reported, the farmer flattened the furrows in the land to free the trapped cars.
Though some drivers claimed their cars were damaged in the incident, 24 SATA reported otherwise.
(H/T: Reddit)
—
This story has been updated to correct a spelling error.