As Paris continues to recover from Friday's terrorist attacks and French anti-terrorism forces carry out early-morning raids, French President Francois Hollande announced Wednesday that he is holding to the pledge that his country will continue to accept thousands of Syrian refugees, ABC News reported.
"France will remain a country of freedom," Hollande said, speaking to a group of French mayors. "We have to reinforce our borders while remaining true to our values."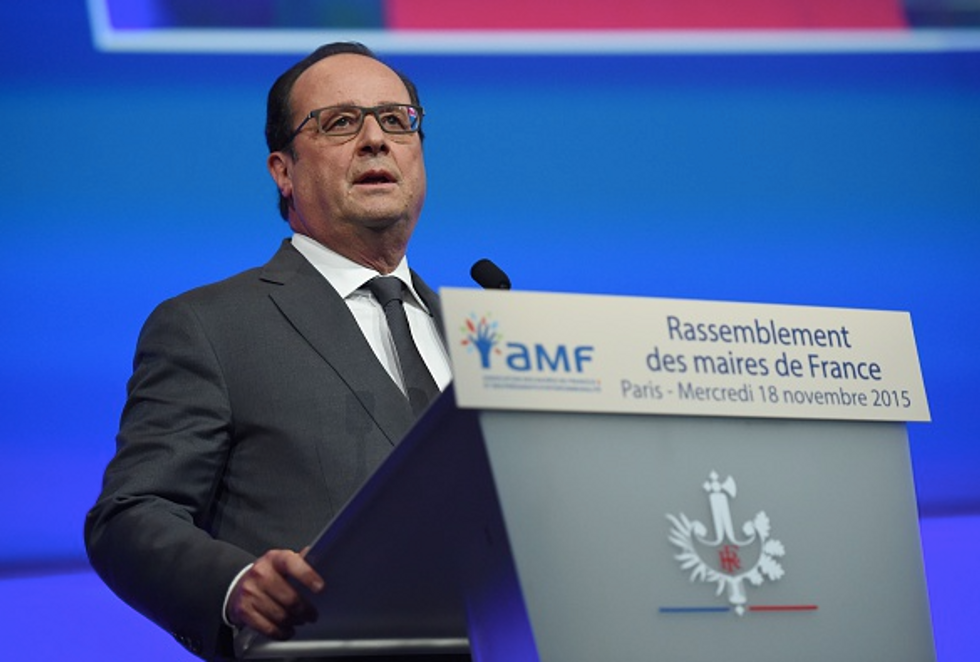 French President Francois Hollande delivers a speech during a meeting of French mayors in Paris Wednesday. Hollande urged the nation not to "give in to fear" or excessive reactions in the wake of the jihadist attacks on Paris. (Stephane de Sakutin/AFP/Getty Images)
"Life should resume fully," Hollande told the mayors. "What would France be without its museums, without its terraces, its concerts, its sports competitions?"
Despite various reports that at least one of the terrorists in the Paris attack entered the country as a Syrian refugee, the French leader declared that "30,000 refugees will be welcomed over the next two years. Our country has the duty to respect this commitment."
A recent survey of Syrian refugees coming into Europe found that 13 percent said they sympathize with the Islamic State.