Democratic presidential candidate Hillary Clinton would lose to leading Republican presidential candidates in Florida and Colorado — two of the most fiercely contested battleground states in 2012.
And it's not even close.
It's not a good sign for Clinton, considering that the two states were twice carried by President Barack Obama, who won just over 50 percent in Florida and 51.4 percent in Colorado in 2012.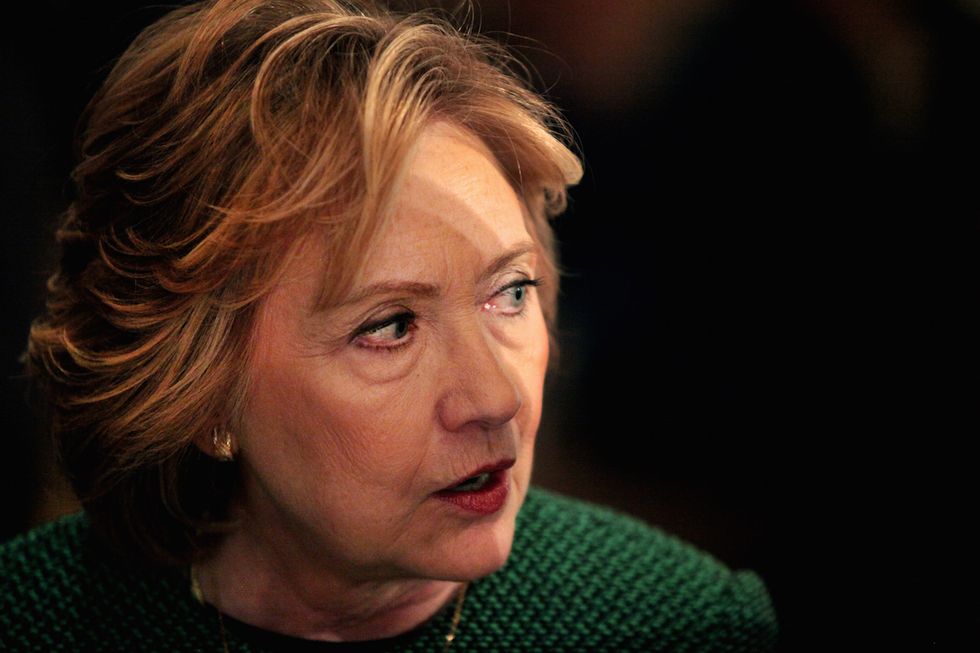 (Yana Paskova/Getty Images)
A Quinnipiac University poll of Colorado voters finds that Clinton trails four leading Republican candidates by 11 points or more.
Florida Sen. Marco Rubio would defeat Clinton 52 to 36 in Colorado. Retired neurosurgeon Ben Carson would win a potential one-on-one battle with Clinton in Colorado 52 percent to 38 percent, and Texas Sen. Ted Cruz would beat her 51 to 38. Meanwhile, billionaire Donald Trump would beat the former secretary of state 48 percent to 37 percent in Colorado according to the Quinnipiac poll.
In the Sunshine State, she was tested against the two GOP front-runners and lost to Carson by nearly nearly double digits, 50.2 to 40.5, according to a Florida Atlantic University Business and Economics Initiative Poll. Trump leads Clinton 49.2 percent to 40.5 percent