The high-level NBC News/MSNBC meeting Wednesday was supposed smooth things out with Hispanic lawmakers angry over Donald Trump's appearance on "Saturday Night Live" earlier this month.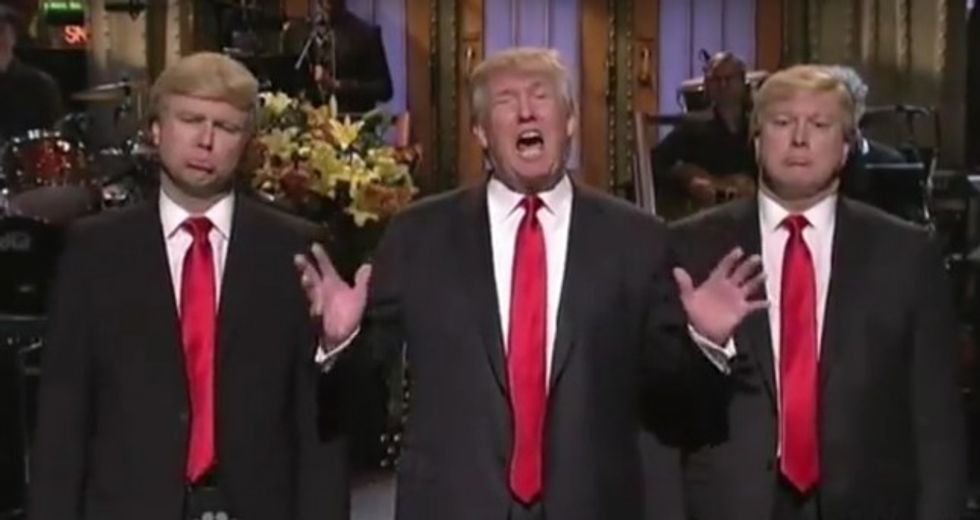 Image source: YouTube
But due to a couple of ill-advised remarks from an NBC executive, things instead apparently went from bad to worse at the sit-down, Politico reported.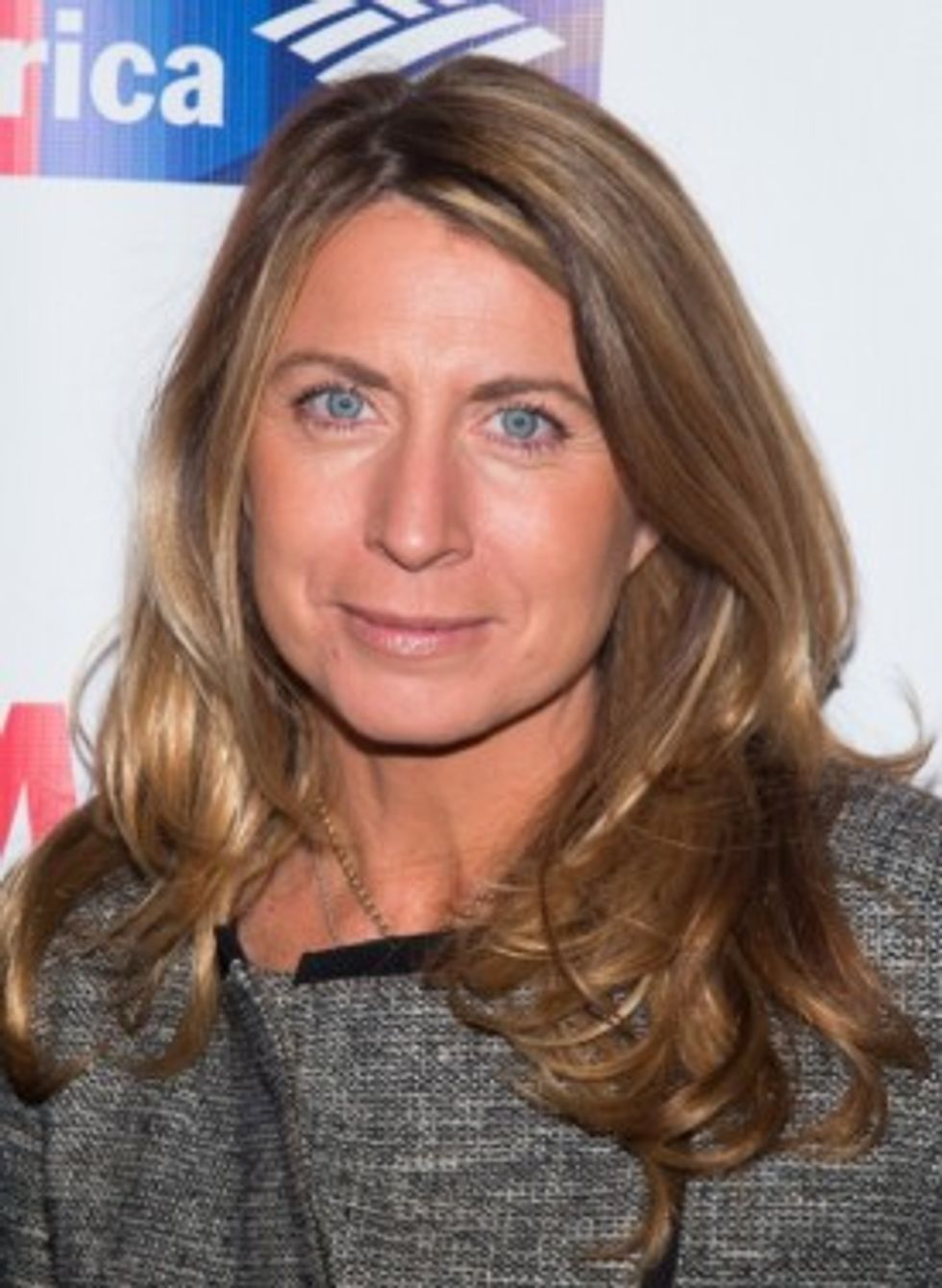 NBC News President Deborah Turness (Charles Sykes/Invision/AP)
The first hiccup came when NBC News President Deborah Turness discussed the network's integration with its Spanish-language channel Telemundo, Politico said, and its coverage of Pope Francis' American visit — including his motorcade meeting with a girl upset that her parents could be deported since they're "illegals."
"I'm going to stop you right there," Rep. Juan Vargas (D-Calif.) interjected, Politico said. "We use the term undocumented immigrants."
While Turness apologized, her use of the term many Hispanics find offensive was still hot on Vargas' mind afterward, as he later told Politico: "She was saying how they've done all these great things and then boom, she said 'illegals.'"
But Turness wasn't done.
In an apparent effort to demonstrate the network's care and concern over issues important to Hispanic lawmakers and the Hispanic community, Politico said Turness spoke a Spanish phrase.
"We love the Hispanic community...Yo hablo espanol," Turness said, lawmakers at the meeting told Politico.
More from the outlet:
But that didn't go over well with lawmakers, some of whom left irate. Six Hispanic Caucus members and additional aides who were in the meeting said the members came to the meeting wanting NBC executives to address diversity hiring and the Trump appearance.

But the NBC officials said they were not in position to discuss Trump's SNL appearance because they represented the news side of NBC. That prompted the lawmakers to question why NBC didn't make more of an effort to bring someone who could.
"There was a lot of frustration in the room," Rep. Tony Cardenas (D-Calif.) told Politico. "You know that [Trump is] an issue on all of our minds, and as soon as you start talking about it, you say none of the executives for the entertainment [division] are here. It was a cop out. It was disingenuous."
Cardenas added that if Trump — who made controversial remarks about Mexican immigrants earlier this year — made similar statements about blacks or Jews, NBC wouldn't have given him the "SNL" hosting gig.
In the end, the get-together "was about them sitting down with the Hispanic Caucus for the sake of saying they met with us," Cardenas told Politico. "Like that is progress."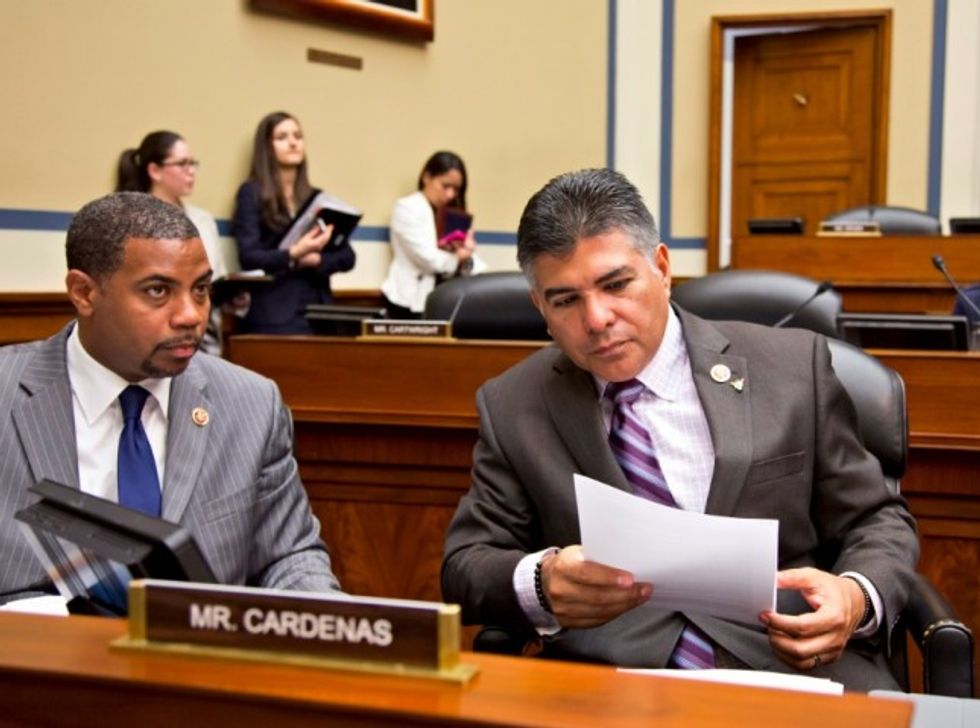 Rep. Tony Cardenas, D-Calif., on right, at a House Oversight Committee hearing May 8, 2013. (AP Photo/J. Scott Applewhite)
But an NBC spokesperson told the outlet the meeting was "an open and respectful dialogue about the progress that's been made on diversity both in front of and behind the camera in the news division."
Since Trump's "SNL" appearance wasn't addressed at Wednesday's meeting, Politico said members of the Hispanic caucus asked NBC for a second meeting with members of the entertainment division to get to the Trump issue.
"Members left more offended and more upset then when they walked in there," a Democratic staffer told the outlet. "There was major 'Hispandering.' There is definitely hurt there."
—
Follow Dave Urbanski (@DaveVUrbanski) on Twitter