Two teenage sisters from Minnesota have been found safe — more than two years after they went missing.
Samantha Rucki, 17, and Gianna Rucki, 16, disappeared in April 2013. Police and U.S. marshals executed a search warrant at a horse farm in Lakeville, Minnesota, Wednesday, looking for evidence about the missing girls, KARE-TV reported. In the end, law enforcement found much more than evidence — they found the girls.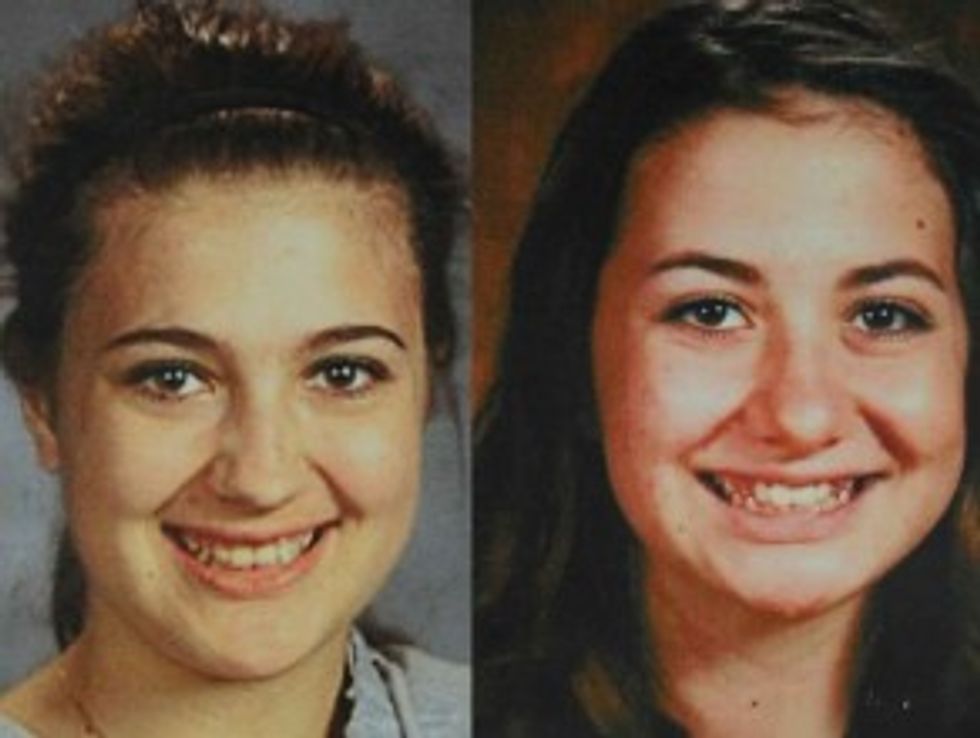 Samantha and Gianna Rucki (Image source: Lakeville Police Department)
Police said that the girls "were found safe and in seemingly good health" but did not elaborate on what may have led the girls to the horse farm in the first place.
A custody dispute had occurred just before the girls went missing, resulting in them running away. Their father, David Rucki, obtained full custody of the girls in November 2013, seven months after they disappeared. The girls had accused their father of abusing them prior to their disappearances, allegations Rucki has denied, according to the Minneapolis Star Tribune.
The girls' mother, Sandra Grazzini-Rucki, who was arrested last month in Florida for felony deprivation of parental rights, is suspected by police of helping the girls run away from their father.
The horse ranch where the girls were found is known as the White Horse Ranch, which describes itself on its as a nonprofit where abused children can heal by working with horses, according to the Star Tribune.
Gina Dahlen is the founder and owner of the ranch, and lives there with her husband, Doug. Kari Hagstrom, managing editor of Equestrian News, knows the Dahlens and told the Star Tribune that they are the last people she would suspect of being involved in any "nefarious doings."
"I imagine they were trying to help someone out and not cause more harm," Dahlen told the Star Tribune.
Doug Dahlen said he was told by police not to comment on the case, and the White Horse Ranch website went offline shortly after news of the girls' discovery broke Wednesday.
The Lakeville Police Department did not immediately respond to TheBlaze when asked whether any charges have been filed.
(H/T: Minneapolis Star Tribune)
–
Follow Jon Street (@JonStreet) on Twitter