As Cornell University hosted an event featuring leaders in labor and social justice movements, the walls were reportedly flanked with "strong images," including cartoons depicting the Republican elephant as a terrorist and a sexual abuser.
The artwork was hung during the Nov. 13 annual Labor Roundtable event, according to Hypeline. In an email sent Thursday, Dean Kevin F. Hallock said that "students and faculty invited labor and political cartoonists to display some of their work during a two-week period around the Roundtable." At least some of the displayed artwork does not appear to be original pieces specifically designed for the event.
One of the cartoon images obtained by Hypeline features the GOP elephant as "Jihadist John" about to behead a man wearing a shirt emblazoned with the words "working class." A second illustration appears to depict the Republican logo sexually assaulting a female. A third image shows a Confederate flag made into a swastika.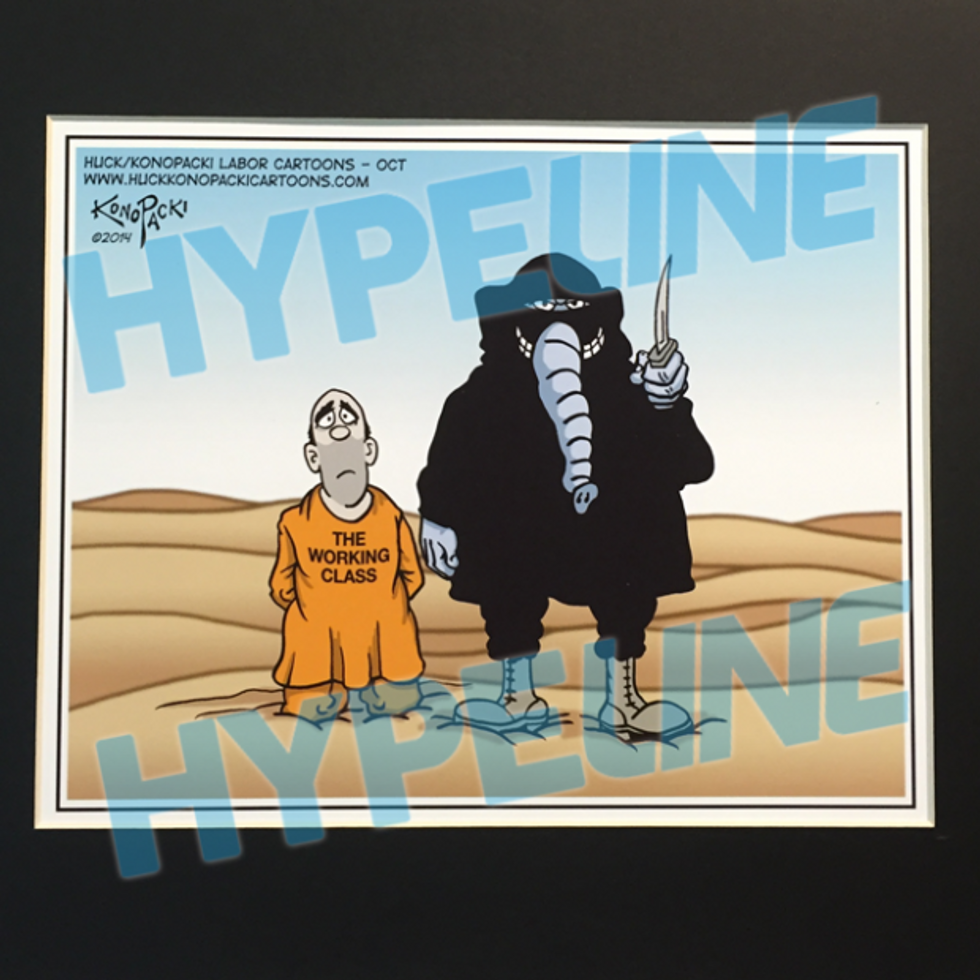 Image provided to TheBlaze courtesy of Hypeline
According to Cornell's website, the Labor Roundtable "provides an opportunity for students to engage in discussions with a broad cross section of representatives in labor leadership, unions and social justice organizations." 
"This event provides our undergraduate and graduate students with an opportunity to gain exposure to the labor movement and understand the crucial role it plays in bringing about change," Rachel Aleks, assistant professor in the Department of Labor Relations, Law, and History, told the School of Industrial and Labor Relations' news site.
The event included representatives from the Chicago Teachers Union, International Brotherhood of Teamsters, and SAG-AFTRA, Hypeline reported.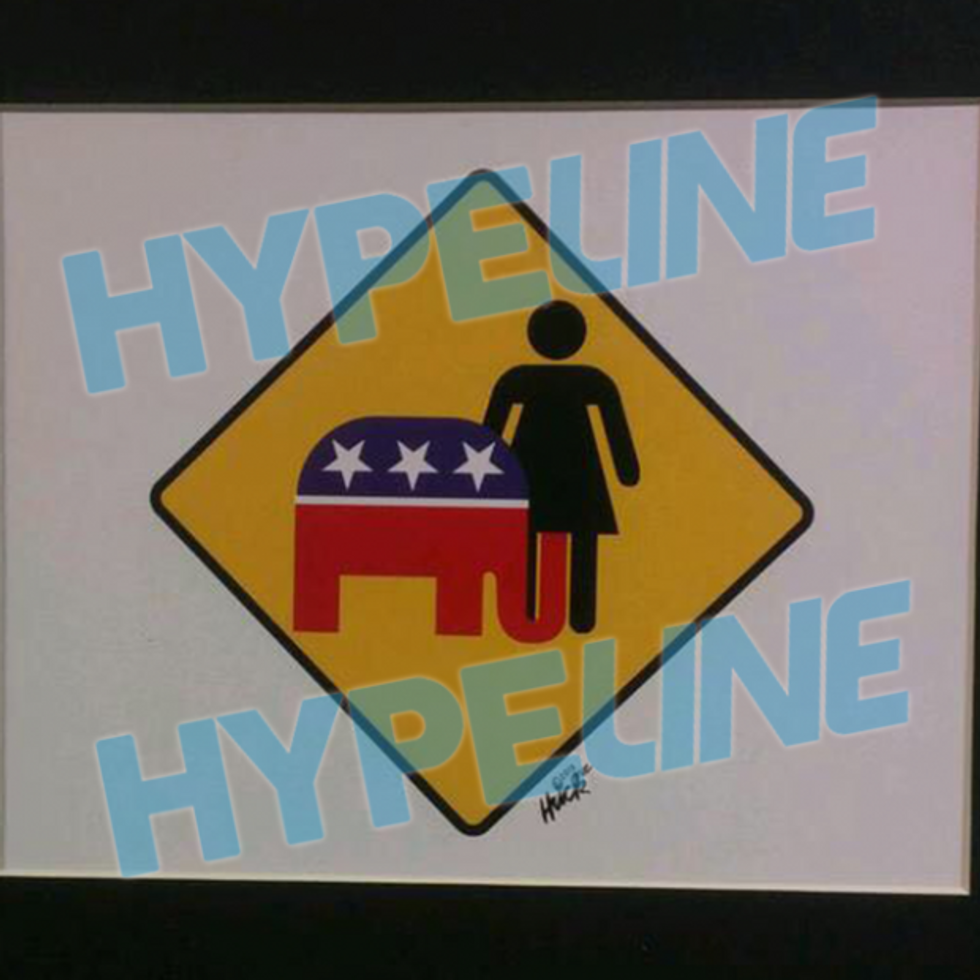 Image provided to TheBlaze courtesy of Hypeline
"Featuring the work of artists and photographers that speaks to the themes and purpose of the roundtable has become a regular part of the Labor Roundtable event, and past exhibits have been generally well-received," Hallock said in the email, provided to TheBlaze.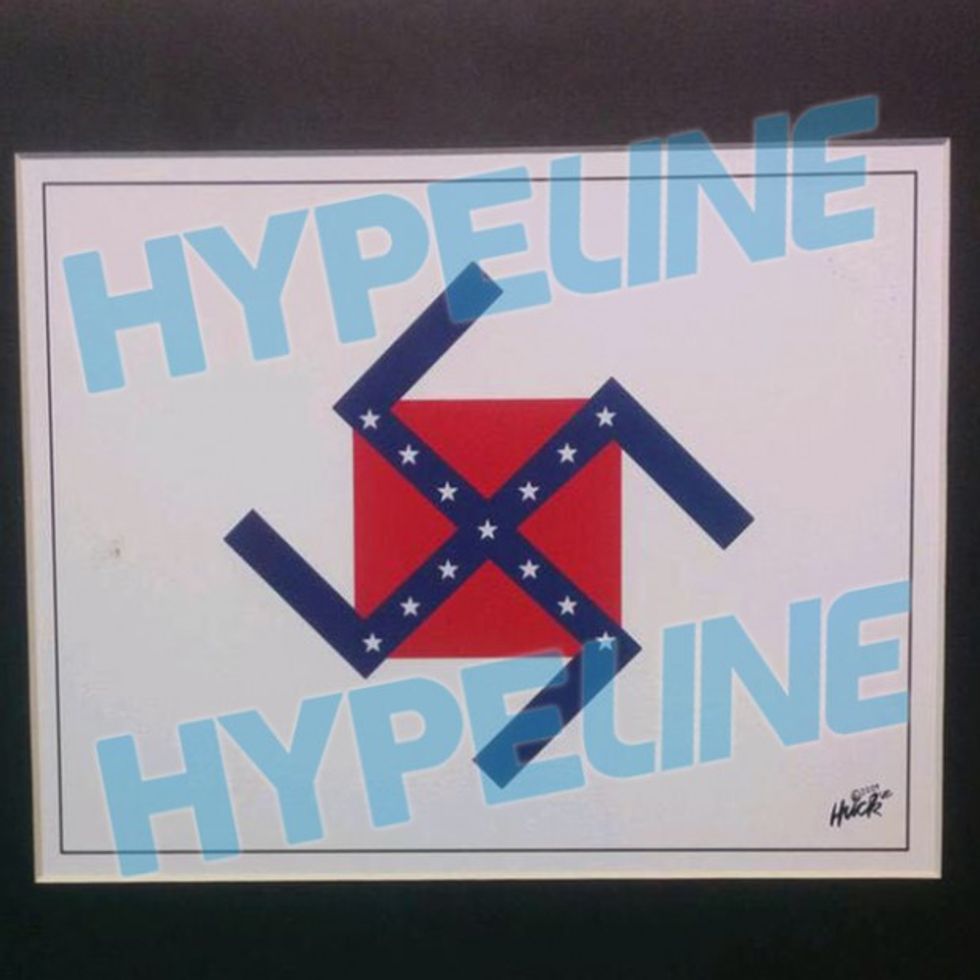 Image provided to TheBlaze courtesy of Hypeline
"This year's display again includes strong images, a few of which have provoked complaints by viewers as being inappropriate or offensive. Art can sometimes shock and be controversial, and the dialogue created can be important, especially in an institution like ours where the principles of academic freedom and freedom of expression are fundamental," the faculty members said in an email to students and provided to TheBlaze. "I hope the IRL school can flourish as a place where we discuss difficult issues and one where the members of our community feel safe and supported. I also hope that we can continue to prepare leaders who will help others increase inclusion, sensitivity and tolerance far beyond our school."
(H/T: Hypeline)