In the name of "equality," the mayor of Philadelphia approved a bill that rules out "men" and "women" as acceptable descriptors for single-stall bathrooms in both city-owned and privately owned facilities.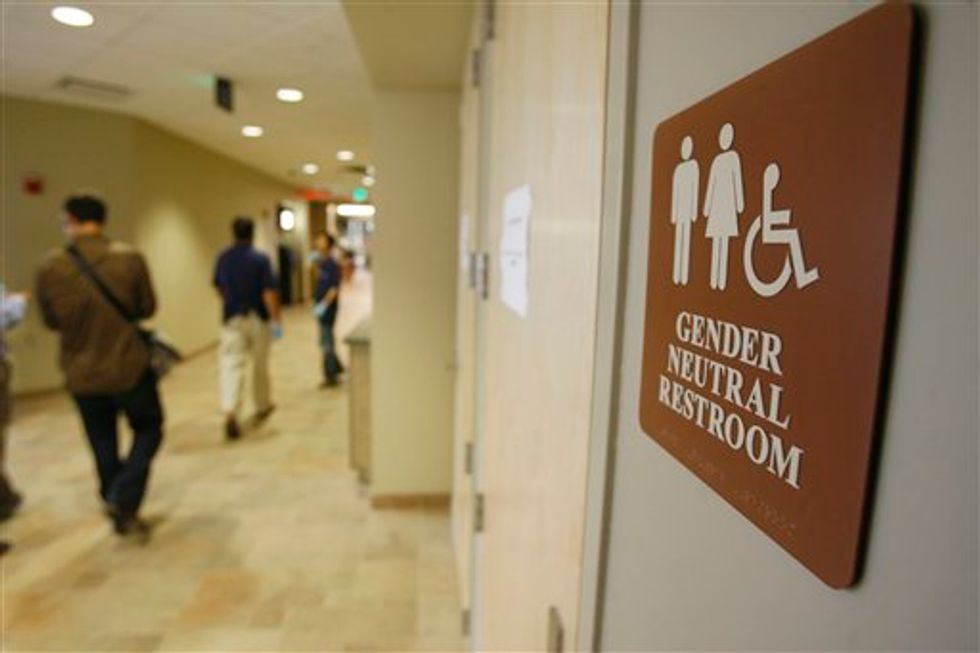 AP Photo/Toby Talbot
The bill signed into law Thursday by Mayor Michael Nutter does not affect multiple-stall restrooms. However, the mayor said that the policy represents the city's commitment to being a leader on LGBT issues, according to NJ.com.
"This legislation expands and strengthens gender-identity protections and is an important step in support of our LGBT community, especially our transgender community members," Nutter said.
The mayor said he is "proud" Philadelphia is one the largest city's in the U.S. to sign such legislation into law. The law is intended to "ease discomfort of transgender people," CBS reported.
City Councilman Mark Squila, the law's author, said that though it is a seemingly "minor" change, it is a "major" event in the fight for "equality."
"It represents a minor change for most, but is a major step toward equality for all," Squila said. "Especially those uncomfortable with having to choose which bathroom facility was best suited for them."
The change must be implemented by Jan. 20, 2016, and the policy will be enforced by the city's Department of Licenses and Inspections.
(H/T: NJ.com)
—
Follow Tré Goins-Phillips (@tregp) on Twitter