The movie studio behind the "God's Not Dead" film franchise has announced that Republican presidential candidate Mike Huckabee will make a cameo appearance in the popular movie's upcoming sequel, which is due out in theaters nationwide on April 1, 2016.
PureFlix, the company behind the faith-based feature film, released a statement to TheBlaze on Monday revealing that the former Arkansas governor will "play himself," with Huckabee calling it a "true honor" to appear in "God's Not Dead 2."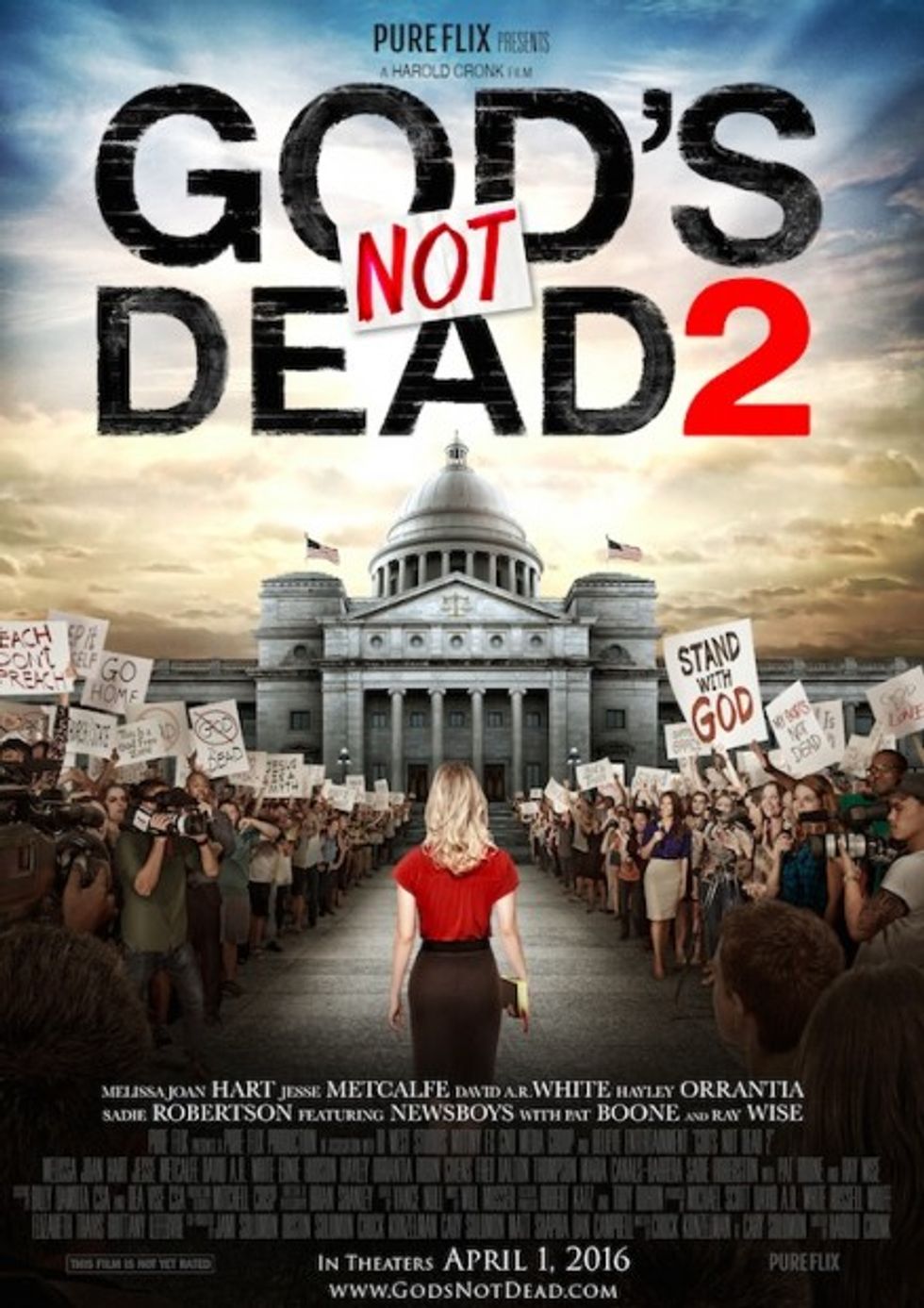 PureFlix
"The breakout film God's Not Dead struck a nerve with America depicting how believers are marginalized in the classroom, and 'God's Not Dead 2' is virtually ripped from the day's headlines by showing how people of faith are now being criminalized and taken to the courtroom," Huckabee said. "A few years ago, such a film would be fiction that could someday be true."
But Huckabee said that the movie's plot has become "true for believers across the nation," dubbing the film a "wake-up call."
As TheBlaze previously reported, "God's Not Dead 2," starring Melissa Joan Hart, Jesse Metcalfe and the late Fred Thompson, among many others, focuses on the plight of a public school history teacher named Grace Wesley (played by Hart) who finds herself in the crosshairs after discussing Jesus in the classroom.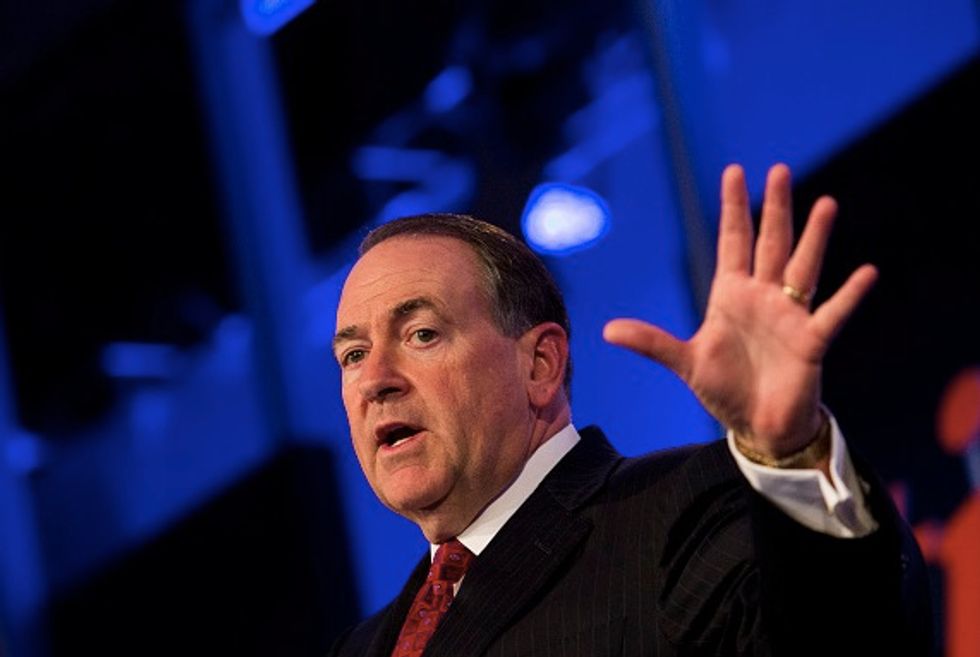 Mike Huckabee, former governor of Arkansas and 2016 Republican presidential candidate, speaks during the Values Voter Summit in Washington, D.C., on Friday, Sept. 25, 2015. (Drew Angerer/Bloomberg via Getty Images)
"When Brooke, a hurting student grieving the loss of her brother, reaches out to Grace, their coffee-shop conversation leads to Grace sharing the hope she finds in Christ," reads an official synopsis. "However, when Brooke asks an honest question about Jesus in the classroom, Grace's reasoned response lands her in big trouble — almost before she finishes giving her answer."
What follows is an epic court battle, with Wesley standing to lose her teaching position.
Actor, producer and Pure Flix Entertainment founder David A.R. White revealed in an interview with The Church Boys podcast this past summer exactly what fans can expect from "God's Not Dead 2."
"Following up 'God's Not Dead' wasn't that easy to do," White said. "[We wanted to] serve our audience with what they enjoyed from the first movie, but at the same token take it a step further and make it something different."
Watch the trailer for the sequel below:
While the first "God's Not Dead" focused on atheist Professor Radisson, who was played by Kevin Sorbo, and his threat to fail a Christian student named Josh Wheaton after the pupil refused to disavow the existence of God, the new plot will have a bit of a different twist.
"This movie really centers around this female, [Christian] teacher in a high school, and she's trying to just answer a question," White said. "One of her students asks a question about Gandhi and then Martin Luther King and then Jesus … and so she … ends up answering this question as authentically as possible without bringing her beliefs into it, but the questions keep coming."
After parents get wind of the in-class discussion, they take legal action, leading to a courtroom discourse in which she defends herself.
Listen to White discuss "God's Not Dead 2″ below:
--
Follow the author of this story on Twitter and Facebook: