Atheists are angry over Republican presidential candidate Carly Fiorina's claim last week that "people of faith make better leaders," with one activist dismissing her comments as a form of "bigotry" against nonbelievers.
"I do think it's worth saying that people of faith make better leaders because faith gives us humility," Fiorina, a Christian, said during an address at the Presidential Family Forum event in Des Moines, Iowa, on Nov. 20. "Faith teaches us that no one of us is greater than any other one of us, that each of us are gifted by God. Faith gives us empathy."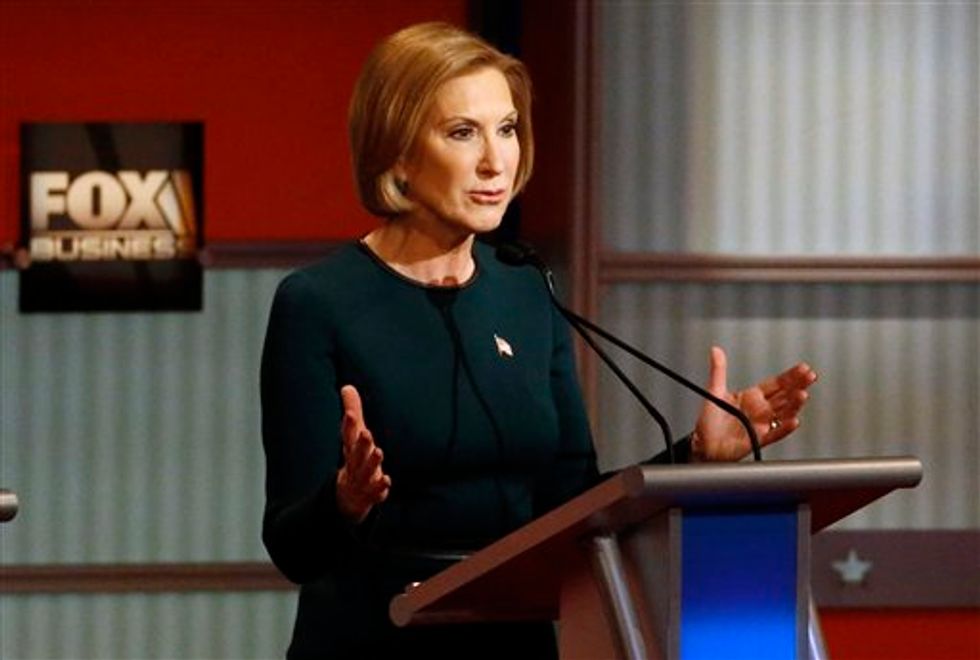 Carly Fiorina speaks during Republican presidential debate at Milwaukee Theatre, Tuesday, Nov. 10, 2015, in Milwaukee. (AP Photo/Morry Gash)
The presidential contender, who was seated next to six of her Republican opponents when she made the remarks, went on to discuss the notion that faith allows people to find redemption when they fall, giving every individual who possesses it "optimism."
"It gives us the belief that there is something better — that there is someone bigger than all of us," she said. "And so I think that it's important that we elect a leader of faith ... who knows that more prayer, not less, is necessary in public life and in all our lives."
Fiorina's comments were published by Right Wing Watch, a liberal blog that seeks to "shed light on the activities of right-wing political organizations." She was also criticized for her remarks in an article on the Secular News Network.
Watch Fiorina's remarks below:
Some of the most recognized names in the world of secular activism emerged to push back against Fiorina's comments as well.
American Atheists' president David Silverman, too, took to Twitter on Monday to seemingly label her remarks as a form of bigotry, writing, "Perhaps @CarlyFiorina would like to clarify? Why are atheists worse leaders, exactly? #bigotryisstupid #bigotryisugly."
And Annie Laurie Gaylor, co-president of the Freedom From Religion Foundation, had an even harsher response to Fiorina, devoting an op-ed to pushing back against the candidate's "people of faith" claim.
"Isn't the Islamic State led by 'people of faith' who want more — not less — prayer in public life?" Gaylor wrote. "Weren't the terrorists who attacked Paris last week and last February 'people of faith'? Was not Osama bin Laden a leader with faith?"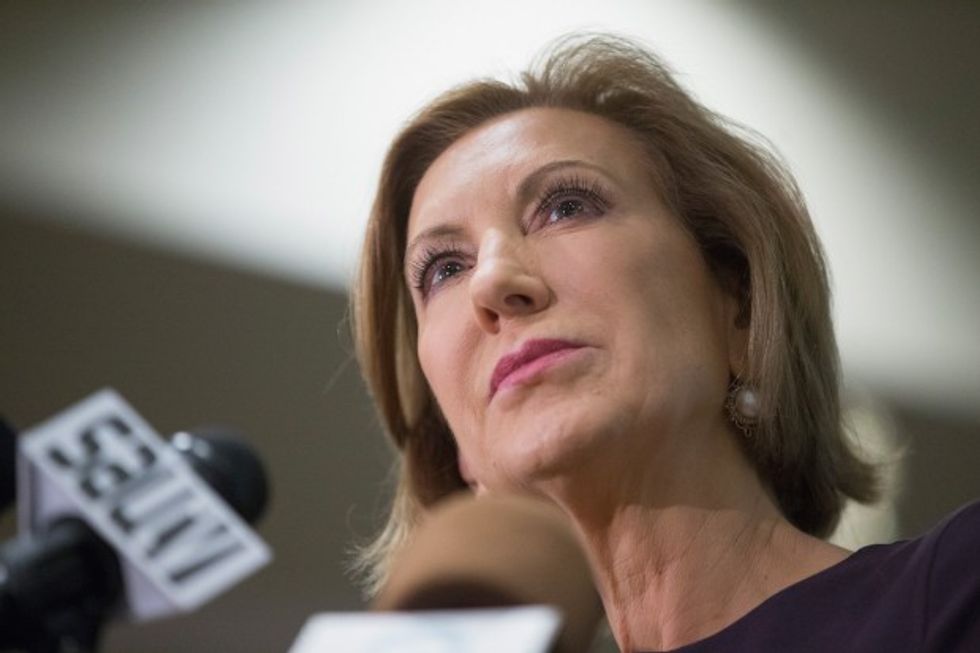 GOP presidential candidate Carly Fiorina (Scott Olson/Getty Images)
The atheist leader wasn't done there.
'"People of faith' have, needless to say, launched many a war or violent assault in the name of faith," Gaylor continued. "Far from instilling humility, such confidence that they know what God wants them to do has scorched our Earth."
Fiorina said the exact same thing back in August, sparking a similar response. What do you think? Let us know in the comments section below.
--
Follow the author of this story on Twitter and Facebook: