The lines. The luggage. The lugging.
The holidays, Thanksgiving especially, are notorious for less than pleasant air travel experiences due to a variety of factors.
This year 3.6 million Americans will travel via plane for the Thanksgiving holiday, according to AAA, but Airlines for America, the lobbying group for several major airlines, forecasts 25.3 million passengers will fly on U.S. airlines. AAA's forecast shows fewer numbers of fliers because it looks at a five-day period while the airline group looks at the 12 days surrounding Thanksgiving.
Either way, if you're among them, here are some graphics drawn up by AirHelp, a company devoted to helping travelers get compensation for delayed or cancelled fights, about what some travelers can expect for air travel this week based on data from years past.
The worst airports (Chicago's O'Hare International Airport took the top spot) to travel out of, based on percentage of delays during Thanksgiving week.
The airlines with the longest average delays during Thanksgiving week.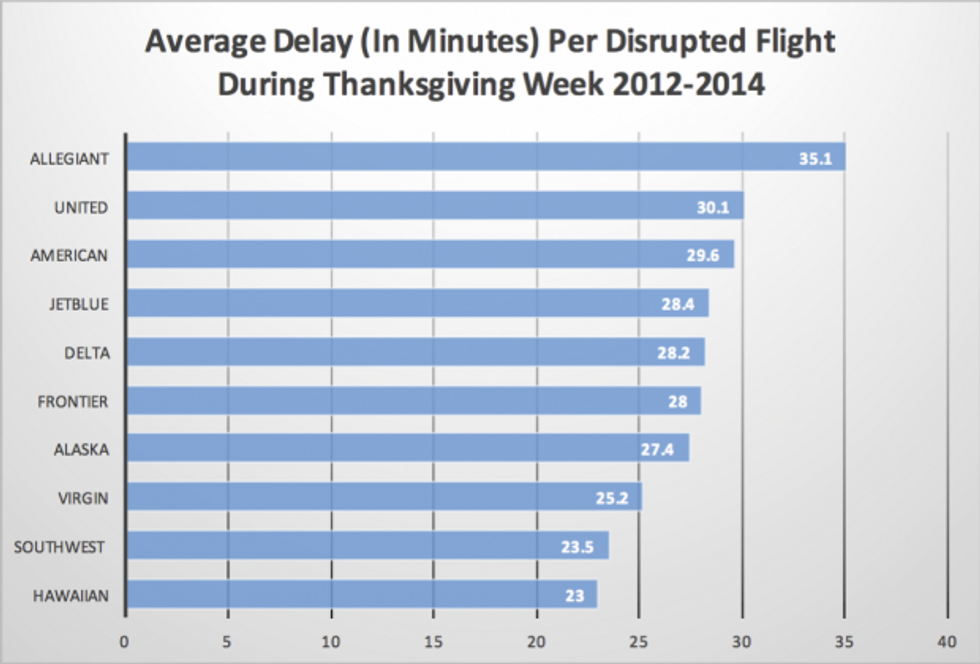 Image source: AirHelp
Wednesday of 2014 was by far the worst day during Thanksgiving week to travel in the last few years with the most cancelled.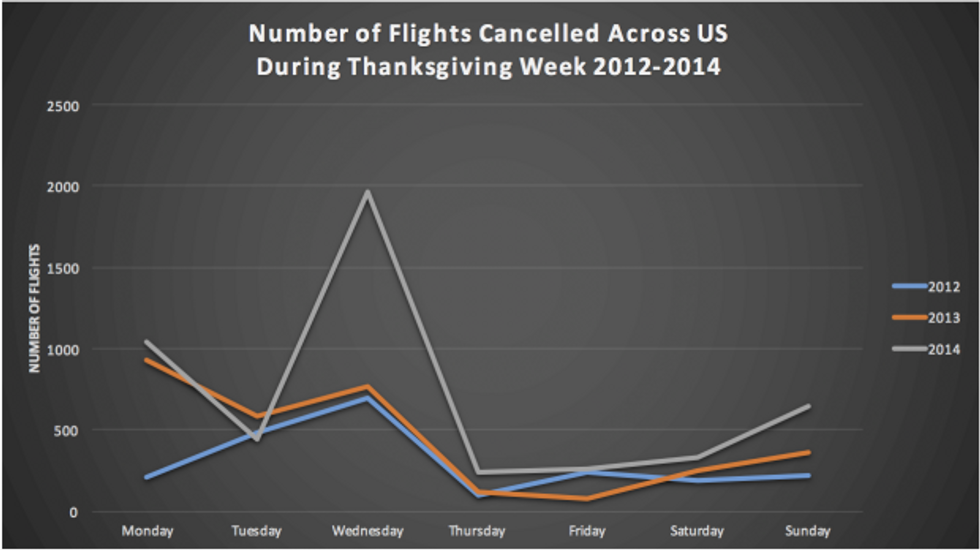 Image source: AirHelp
The worst routes to travel, based on delays.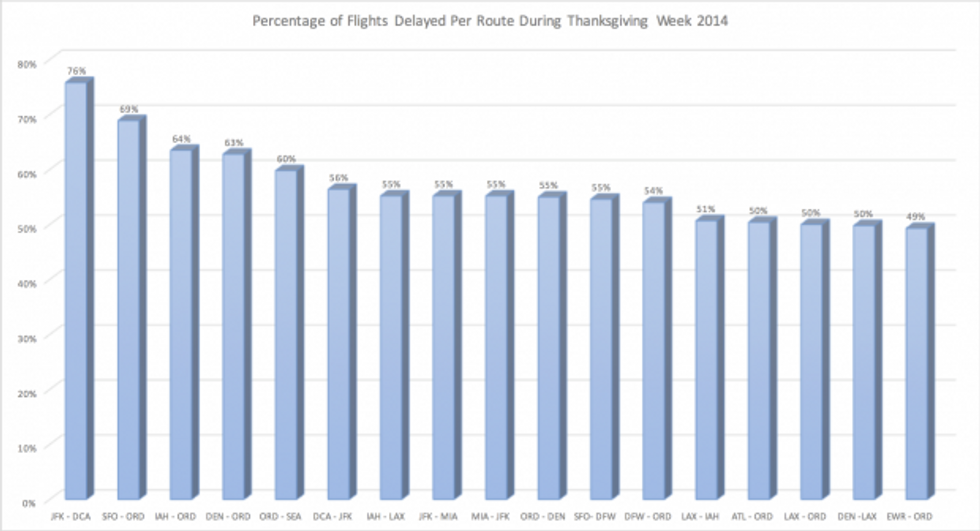 Image credit: AirHelp
AirHelp's graphics were created from data from the U.S. Department of Transportation, Federal Aviation Administration, airport databanks, flight-tracking vendors and more.
If you are traveling over the river and through the woods to grandmother's house for Thanksgiving via a car this year, AAA says you can expect about 42 million other Americans to be joining you on the road as well.
As for the weather, which can impact both air and ground travel, Accuweather reported that most of the country will not see any debilitating snow Monday through Wednesday, the most popular travel days ahead of the holiday.
In other travel news, on Monday State Department issued a travel alert warning U.S. citizens of the potential for terrorist attacks with the alert lasting into late February.
—
The Associated Press contributed to this report.