Glenn Beck shared Tuesday night on The Glenn Beck Program what he describes as a "pretty miraculous" turn of events that led to the production of The American Dream Labs' forthcoming film "Church of Martyrs."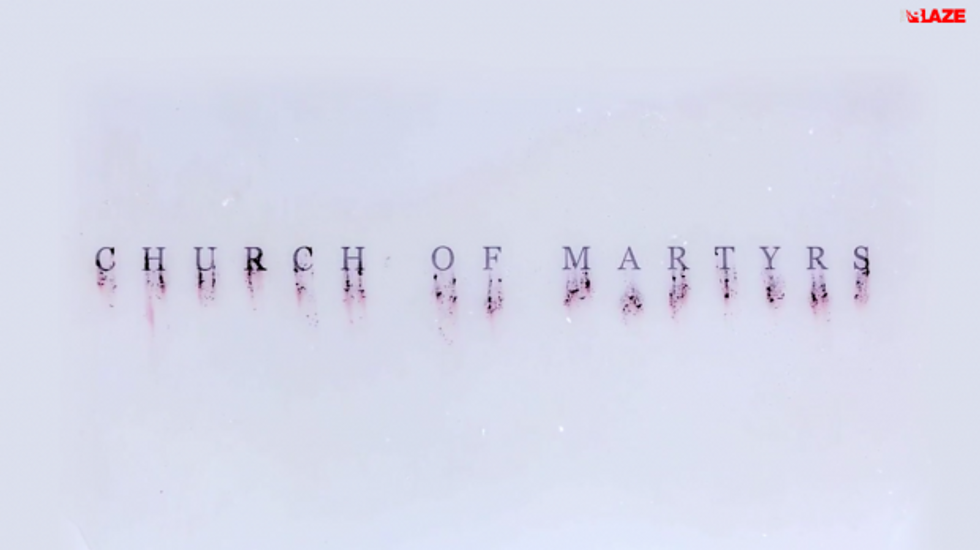 Glenn Beck debuted the trailer for a new film "Church of Martyrs" on "The Glenn Beck Program" Tuesday, Nov. 24.
"Donavan [from Mercury One] says, 'Can I just put a bug in your ear?' I said sure, and he said, 'I just think American Dream Labs plays a role in telling the stories of these Christians [in the Middle East]," American Dream Labs CEO Ben McPherson told Beck.
That conversation changed McPherson's perspective. At the time, his team was in the middle of working on an entirely different film, but the current refugee crisis changed his way of thinking and, ultimately, shifted his attention to a new project.
"This particular film had such poignancy that it could do for the present what 'Schindler's List' might have if it was shown in 1943 — it could affect change in the present," McPherson said. "[T]his could make a difference right now."
According to Beck, "Church of Martyrs" isn't a normal "martyr" story. He says no one wants to see a "war movie" or a "film of people getting martyred," but Beck ultimately determined this story is about "heroes."
"This isn't a martyr story," Beck said. "This is a hero story."
The film's title is derived from Father Douglas al-Bazi's story and the Chaldean Catholic parish he pastors — "The Church of Martyrs" — in Erbil, Iraq. The film purports to tell al-Bazi's story and the stories of persecuted Christians in the Middle East.
"When I asked [al-Bazi], 'Have you ever felt like there was peace in your life?' he said, 'I've spent 85 percent of my life sleeping in a bunker," McPherson said.
According to McPherson, most of those nights were spent sleeping next to Muslim neighbors, who years later "are pulling the cross off the top of his church."
"He is literally the father of this group of Christian refugees, he calls them 'my people,' that's how he refers to them," McPherson said. "He is the one that is hosting these families in his church courtyard."
Beck described al-Bazi as the Oskar Schindler of this time. Beck said al-Bazi has told him he will be "the last one out" of the church, after the Christian refugee families he hosts.
Complimentary Clip From TheBlaze TV The full episode of The Glenn Beck Program, along with many other live-streaming shows and thousands of hours of on-demand content, is available on just about any digital device. Click here to watch every Glenn Beck episode from the past 30 days for just $1!
—
Follow Tré Goins-Phillips (@tregp) on Twitter