Chilling new details in the case of the murdered Indianapolis pastor's wife who was pregnant were revealed in court Tuesday, including the moments leading up to the Nov. 10 killing.
The home where Pastor Davey Blackburn, his 12-weeks pregnant wife Amanda and their 15-month-old son Weston lived was reportedly the third home broken into that morning by suspects who were reportedly after money.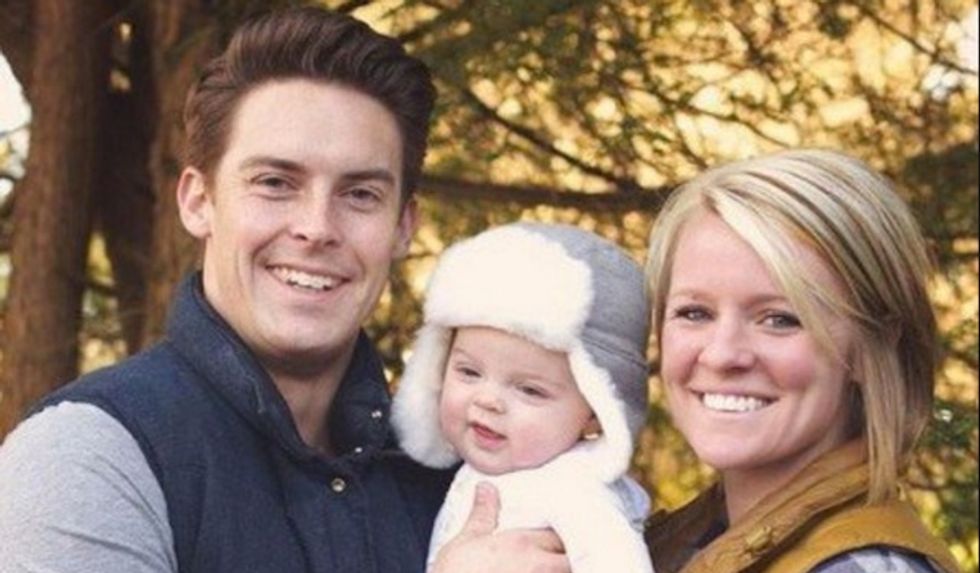 Image source: WISH-TV
Davey Blackburn had just left for the gym around 7 a.m. Amanda Blackburn stayed at home with Weston, who was still asleep upstairs. That's when police say the suspects, 18-year-old Larry Taylor and 21-year-old Jalen Watson, entered the home, and Taylor leaned over Blackburn just before shooting her in the back of the head.
After shooting her, police said Taylor then leaned in further, looked at Blackburn's face, and "watched her bleed," the Indianapolis Star reported. Blackburn died the next day.
Taylor was arrested Tuesday — about two weeks after Blackburn's death. Watson was taken into custody hours later.
The two men appeared in court Tuesday where prosecutors announced a number of charges that are now being brought against them.
Taylor faces 13 felony counts, including murder, burglary, theft, robbery, criminal confinement, auto theft and one misdemeanor count of carrying a handgun without a license. Watson is facing 10 felony counts, including murder, burglary, theft, robbery and auto theft. A third person, 24-year-old Diano Gordon, was also named in court documents but has not been charged with anything.
The county prosecutor's office argued Tuesday for an enhancement to Taylor's charge, given that Blackburn was pregnant. Such an enhancement could mean an additional six to 20 years behind bars for Taylor, if convicted.
The Indianapolis Star reported that for the prosecutor's request to be granted, all the state would need to do is convince the court that Blackburn's death caused the termination of her pregnancy.