J.J. Hanson, a Marine Corps veteran who beat one of the most aggressive forms of cancer known to man, is now working to defeat the push to normalize doctor-assisted suicide in America.
Hanson faced the same diagnosis as the late Brittany Maynard, who elected to end her own life rather than continue her battle against an aggressive tumor, and decided surrendering to cancer was not an option. Instead of giving up and choosing the assisted suicide option available to him and others, Hanson chose to fight.
In May 2014, Hanson was in a business meeting when he suddenly felt something in his body going horribly wrong. Hanson told his clients he needed them to  call 911. They initially thought he was joking, until Hanson pleaded with them, "Seriously, call 911."
That was the last thing Hanson remembered of the meeting as a grand mal seizure overtook his body, rendering him unable to communicate.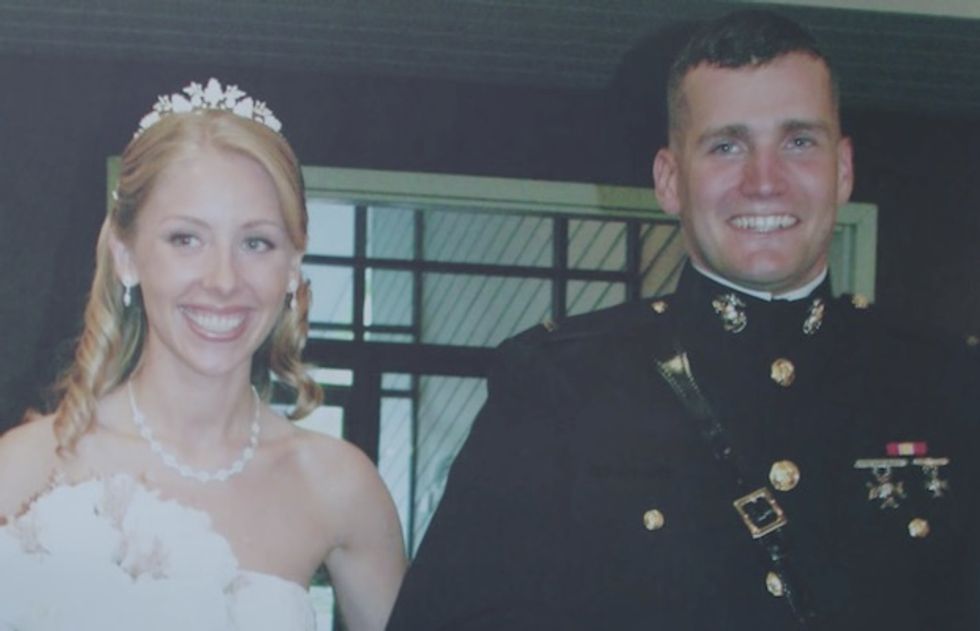 Image source: YouTube
An ambulance rushed Hanson to the hospital. After he was stabilized, Hanson's wife Kris insisted doctors perform an MRI to find out what was going on with her husband. The scan revealed lesions on Hanson's brain with two possible causes — an infection or cancer. A biopsy of his brain revealed the worst possible news. Growing in the vet's temporal lobe was a stage 4 glioblastoma (GBM), an aggressive form of cancer capable of doubling in size in just two weeks.
Kris Hanson was in the waiting room when doctors shared her Marine's grim diagnosis — in their opinion, her husband and father of their young son had only a few months to live. Based on the size and growth rate of this kind of cancer, doctors believed the man who appeared to be perfectly healthy just hours earlier "had four months to live...a year if you're lucky," doctors told Kris Hanson. Doctors suggested Hanson and his wife try to enjoy the time they had left.
Hanson, however, intended to fight. Speaking with TheBlaze Radio, Hanson said when he heard the diagnosis he recalled the family motto his father taught him as a youth: "You can't hurt steel."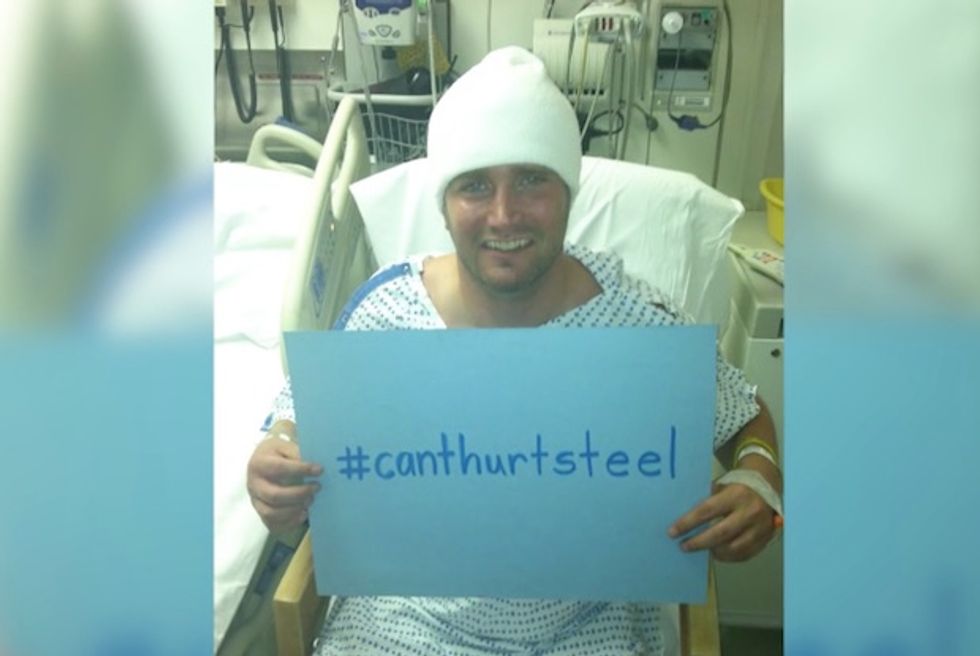 Image source: YouTube
Despite being told his cancer was inoperable, Hanson pressed for a second and third opinion, eventually finding a doctor who believed the cancer could be removed.
Hanson's surgery removed as much of the cancer in his brain as possible. Chemotherapy and participation in an experimental drug program followed the surgery.
As he was going through a difficult period in his recovery, Hanson was watching Brittany Maynard's story unfold. Hanson said he was concerned the Maynard case was normalizing assisted suicide. "People who wanted to fight and live were now being told, 'Well, you have no options, why don't you choose assisted suicide?'" This was "a huge danger," Hanson said.
Eighteen months after his initial diagnosis and the rejection of the assisted suicide option, J.J. Hanson's cancer is in remission.
Image source: YouTube
A revitalized Hanson has also joined forces with the Patient Rights Action Fund, a group opposing assisted suicide legislation across the country.
Last weekend, Hanson and his wife talked with TheBlaze Radio about his fight against cancer and his new mission as president of Patient Rights Action Fund. Listen to the interview.
__
Follow the author of this story on Twitter and Facebook: