When shoppers at a Texas Walmart witnessed a man grabbing an 84-year-old woman's purse, they didn't let him get away.
According to cell phone video, several shoppers in Waco chased the suspect out of the store and scuffled with him until police could arrive. At one moment, when the suspect started to run away, one woman fired a gun above his head.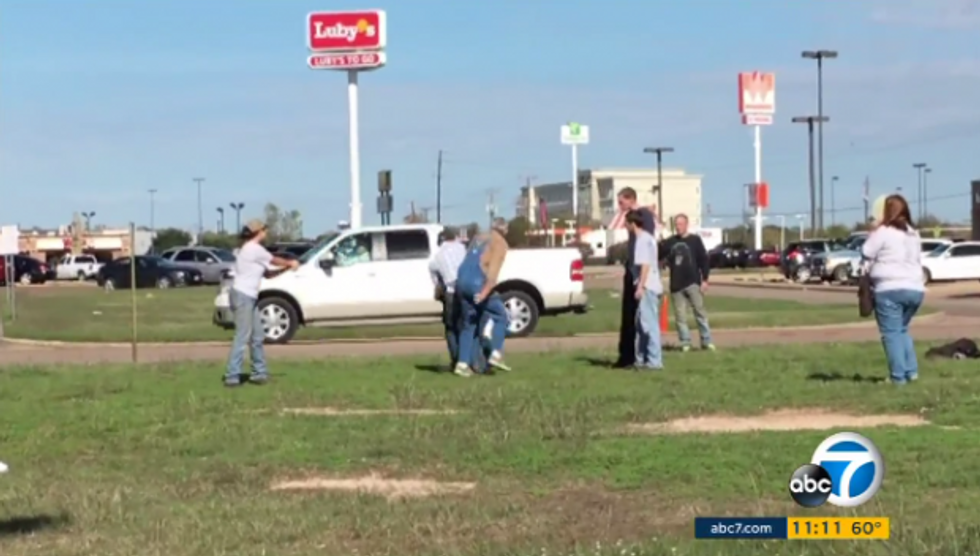 Image source: KTRK-TV
Three men chased the suspect and eventually tackled him and held him until police arrived. The woman who fired the gun calmly walked away from the suspect, got back into her truck and drove away. She is participating in the police investigation, according to KTRK-TV.
The unidentified woman turned herself in to police after media reports of the video showing her shooting the gun were aired. Police said Monday afternoon that the woman was "released pending further investigation" and that, once the investigation is done, her case will be forwarded to a grand jury, according to KWTX-TV.
KTRK reported that police arrested the alleged thief, Andre Dawson, 27, and recovered the woman's purse.