President Barack Obama used his weekly address to advance his plan to bring an additional 10,000 Syrian refugees to America this year, delivering a brief historical lesson about the Pilgrims and tying it the plight of those currently fleeing the brutality of the Islamic State.
"In 1620, a small band of Pilgrims came to this continent — refugees who had fled persecution and violence in their native land," Obama said at the start of the address. "Nearly 400 years later, we remember their part in the American story, and we honor the men and women who helped them in their time of need."
He said that Thanksgiving is a time to count one's blessings and give back to others, expressing his own gratitude over being able to "see the best of America everyday," before delivering a lesson on the power of giving.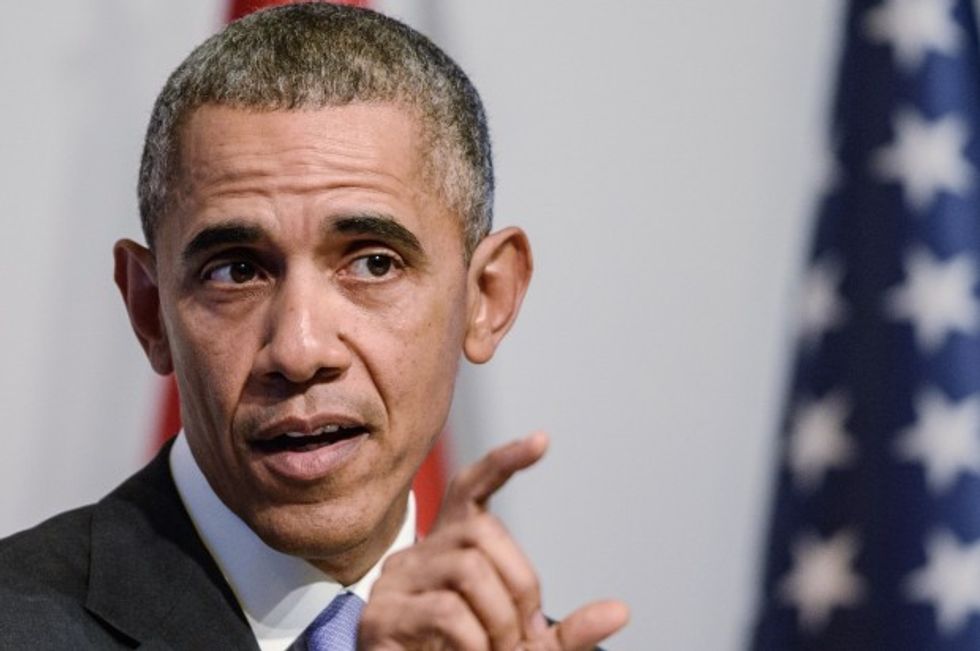 U.S. President Barack Obama gestures during a press conference following the G20 summit in Antalya on November 16, 2015. (OZAN KOSE/AFP/Getty Images)
"What you give is as important of what you get," Obama said.
He then transitioned to defend his plan of bringing Syrian refugees to America, attempting to temper security concerns, and appealing to generosity and the Thanksgiving holiday to make a case for his proposals.
"No refugee can enter our borders until they undergo the highest security checks of anyone traveling to the United States," Obama said. "That was the case before Paris and it's the case now."
He proceeded to draw parallels between the Pilgrims and modern-day refugees who are looking to escape the Islamic State.
"Nearly four centuries after the Mayflower set sail, the world is still full of Pilgrims — men and women who want nothing more than the chance for a safer, better future for themselves and their families," he said. "What makes America America is that we offer that chance."
Watch the address below: