CINCINNATI (TheBlaze/AP) — Ohio State University announced Wednesday that it will move to end an annual lake jump after a student experienced a fatal medical emergency while participating in the campus tradition.
The student-led event, believed to have begun in the 1990s, is held every year on the Columbus campus before the football game against Michigan.
The stricken man, Austin Singletary, was pulled from Mirror Lake around 12:30 a.m. Wednesday with a cardiac emergency, officials said. Drake said Singletary was a third-year student from Dayton and that the school was reaching out to his family.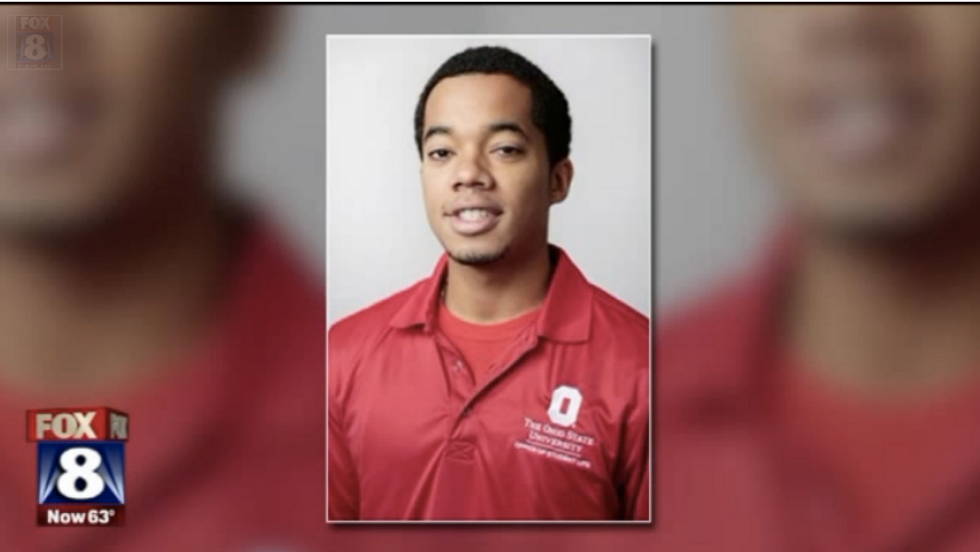 Image source: WJW-TV
According to WJW-TV, Franklin County Coroner Anahi Ortiz announced Thursday that Singletary suffered a broken neck when he jumped into the lake. It was another student who found him submerged in the water, WJW reported.
The 22-year-old fractured his C-5 vertebra, located in the neck area, but the coroner said an official report wouldn't be available for another six to seven weeks.
"We are heartbroken over this horrible tragedy," Ohio State President Michael Drake said in a statement.
The death occurred despite efforts to make the lake jump safer, and Ohio State leaders "strongly" agree that they will work with the campus community to end the event, the university said in a separate statement.
"We must come together and acknowledge that while this is a student-led tradition that has been passed down through the years, we cannot risk another tragedy," the university statement said.
Other students could be seen jumping and splashing in the lake while the man was being treated nearby by emergency responders, but the event was halted shortly after he was taken to the hospital, where he died hours later.
"I think it was awful, and people should have been paying better attention," Ohio State freshman John Bray told WJW. "If they saw him struggling, they should have said something."
University spokesman Chris Davey said the lake jump was not sanctioned by the university, and Ohio State had attempted to increase safety by putting up temporary fencing around the lake and requiring participants to get wristbands prior to the jump. Davey said an estimated 10,000 students attended throughout the evening.
The lake lies just off Ohio State's central green, known as the Oval. Students jump into it the Tuesday night of the week leading up to the Ohio State-Michigan football game, which is to be played Saturday in Ann Arbor.