A Tennessee pastor is on a mission to spread the message that "Christmas is all about Jesus" — and he's working to place signs that include that very proclamation at thousands of locations around the state.
Pastor Jimmy Terry of Tabernacle Baptist Church in Clarksville, Tennessee, believes that mainstream cultural celebrations of both Christmas and Easter are entirely inappropriate, so he's hoping his signs will help change the narrative.
"The two holiest days in human history have been desecrated," he told the Leaf-Chronicle. "At Christmas, we have given our children a man in a red suit, and at Easter, a bunny and some eggs."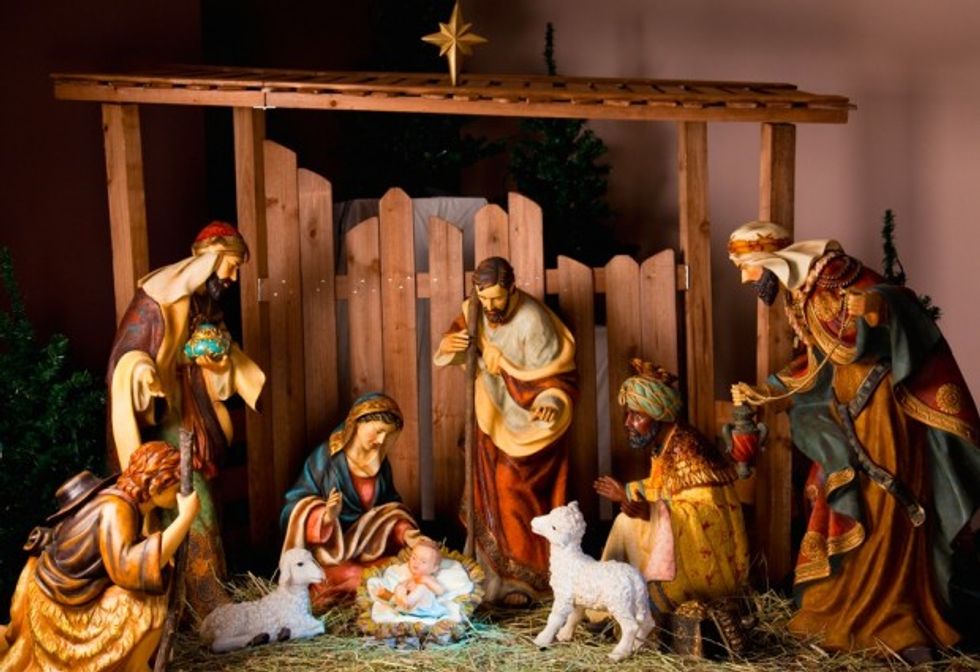 Photo credit: Shutterstock
Terry is responding by printing thousands of yard signs that he's planning to hand out to residents in the state's 95 counties, with plans of placing at least 100 of those signs in each county, The Leaf-Chronicle reported.
It's a mission that he said he's hoping to see spread from Tennessee to other states across America.
"This year we are asking Christians throughout the state of Tennessee to help us spread our message across the state," he said. "Next year, we're hoping that this movement in Tennessee can influence the rest of the nation. We are praying for such an impact this year that we can start to influence others around the country."
Terry believes that Christians need to make their faith known, urging believers to focus in on the story of Jesus' birth during the month of December.
"We must share this story. We need pastors, deacons and Sunday school teachers to help us carry this message across the state. This is Jesus' birthday we're celebrating," he said. "On Dec. 25 we should have fireworks going off across this entire nation."
(H/T: The Leaf-Chronicle)
--
Front page image via Shutterstock.com.
--
Follow the author of this story on Twitter and Facebook: