A White House national security official was unable to give a definitive answer to reporters Monday when pressed on whether climate change or terrorism poses a larger risk to the United States.
Deputy National Security Adviser Ben would say only that both threats are serious but different.
"I'm not going to rank them, because they are different. You have to do several things at once," Rhodes said during a briefing with reporters in Paris where President Barack Obama is attending an international conference to combat climate change. The summit, COP21, is happening just weeks after the Nov. 13 terrorist attacks on the city by the Islamic State.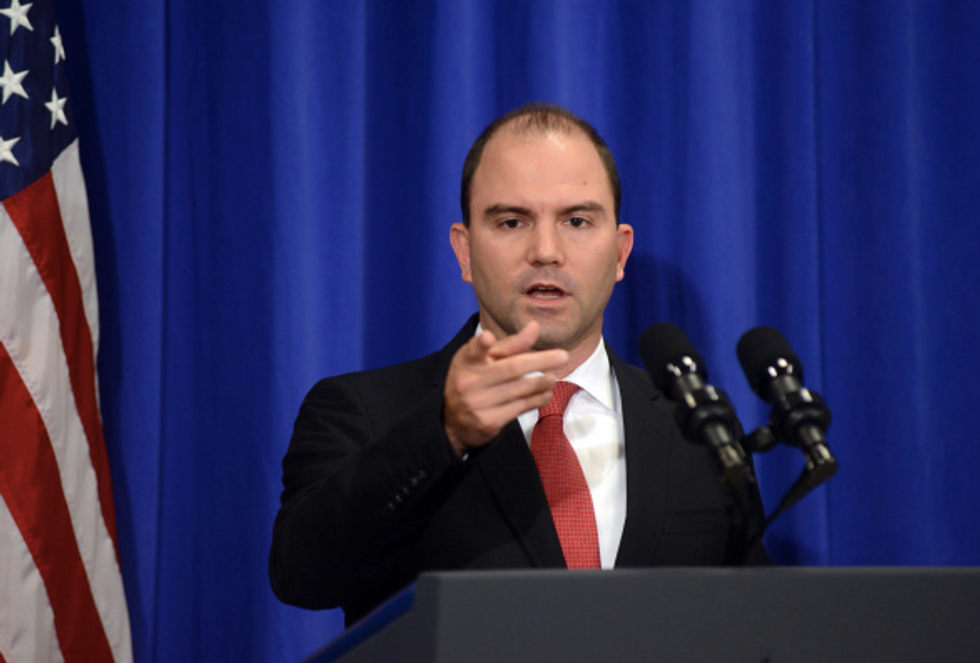 (Darren McCollester/Getty Images)
During the press briefing about the climate change meeting, ABC News reporter Jonathan Karl asked, "Is it as great a priority as the fight against terrorism?"
Rhodes said, "They are both critically important, and we have to do both at the same time. They pose different threats."
"Obviously there is an immediate threat from terrorism that has to be dealt with to protect the American people, to protect our allies and partners, and to root out the cancer of terrorist networks that we see not just in Iraq and Syria but in different parts of the world," Rhodes continued. "I think over the long term, clearly we see the potential for climate change to pose severe risks to the entire world."
But Karl pressed him further on the matter.
"We have a threat from terrorism. We are dealing with it by going after ISIL in Iraq and Syria," Rhodes said. "We have a threat from nuclear proliferation, which is why we've committed significant effort in getting the Iran deal so you wouldn't have the further spread of nuclear weapons. And, you have the threat of climate change, that again, poses a national security challenge if you are talking about the mass displacement of people, the erosion of significant parts of territory, the instability that would come from within countries because of climate change, and frankly, the effects of extreme whether events in the United States."
Though Rhodes would not state whether climate ranks higher or lower than terrorism, he did say whatever agreement is reached at the Paris confab would not be legally binding.
"We did not seek a legally binding agreement for a number of reasons, most importantly is because we believe the only effective way to combat the threat of climate change is through a truly global effort, in which countries like China and India and Brazil and Indonesia are doing their part as well as the countries that were signatories to Kyoto," Rhodes said. "The fact of the matter is, if we had set a certain legally binding treaty upon individual nations, I think we would have lost the capacity to have that truly global effort."