A week after Turkey shot down a Russian military plane, President Barack Obama urged Turkish President Recep Tayyip Erdoğan to reach a diplomatic resolution.
"I want to be very clear: Turkey is a NATO ally," Obama said with Erdoğan at his side in Paris, where both leaders were attending a climate change conference. "Along with our allies, the United States supports Turkey's right to defend itself and its airspace and its territory. And we're very much committed to Turkey's security and its sovereignty."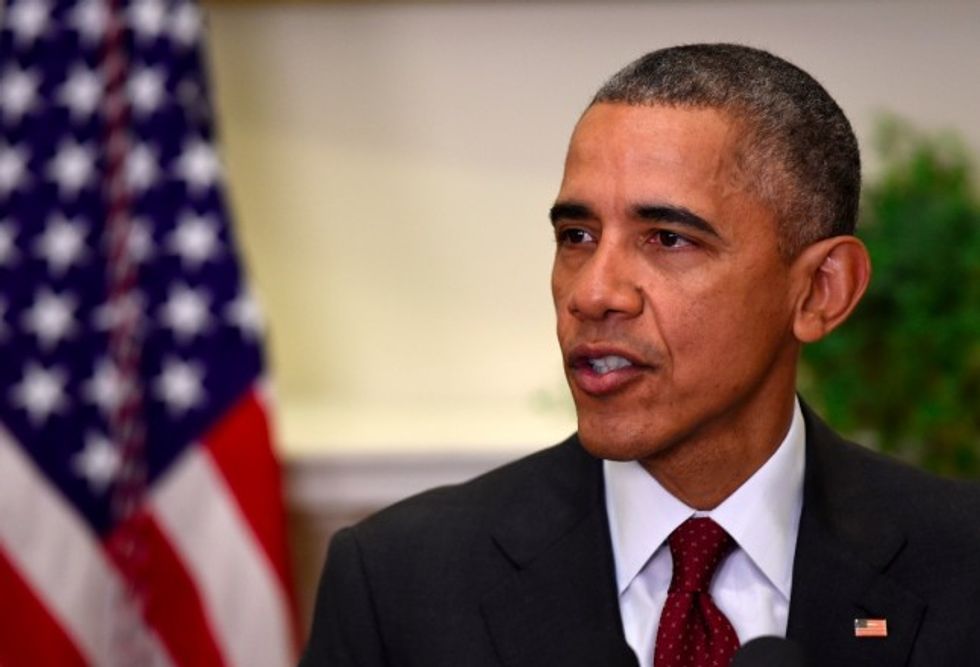 AP Photo/Susan Walsh
NATO allies are obligated by treaty to defend each other. Thus, most members want Turkey to avoid direct military conflict with Russia.
"We discussed how Turkey and Russia can work together to de-escalate tensions and find a diplomatic path to resolve this issue," Obama said. "And as I mentioned to President Erdoğan, we all have a common enemy, and that is ISIL."
Obama met Monday in France with Russian President Vladimir Putin and talked about diplomacy in the matter. Thus far, Russia has moved forward with sanctions on Turkey.
"We've concentrated our efforts on discussing the recent tensions between Russia and Turkey," Erdoğan said. "Of course, we are always willing to resort to the diplomatic language, because the diplomatic language will be sufficient in order to resolve the problems in the region, because we don't want to invest in tensions; we want to avoid the tensions. We don't want to get hurt and we don't want anyone to get hurt, because if a tension arises in the region, all of the parties involved get damaged at the end. We want peace to prevail at all costs, and we want the peace, which will prevail, to contribute to the peace which will be established in the region at a larger extent."