A country official revealed Tuesday that the suspected Planned Parenthood shooter was registered to vote as a woman in Colorado because of a simple clerical error.
El Paso County chief deputy clerk and recorder Ryan Parsell told The Gazette Robert Lewis Dear Jr.'s gender was incorrectly recorded in Oct. 2014.
"The Clerk and Recorder's Office processes over 500,000 transactions a year," Parsell told the newspaper. "Mistakes are going to be made, and it is a reminder to us of the important job that we do to see that a mistake made by us has had national implications."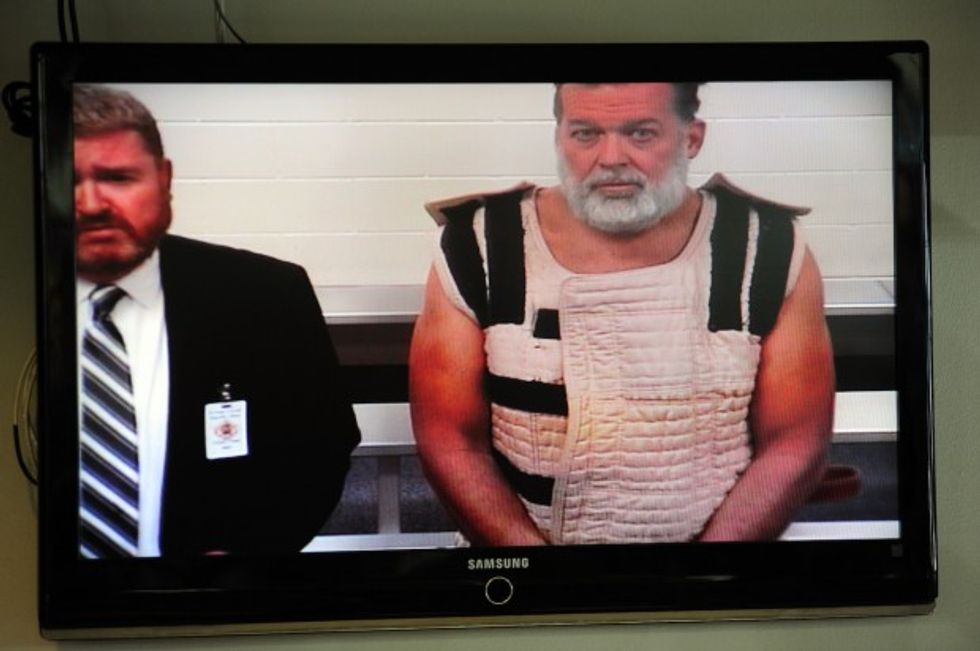 Daniel Owen/The Gazette via AP, Pool
Parsell said Dear did select "male" on the paperwork, but a worker incorrectly entered the data into the computer system.
"Our employee inadvertently clicked on 'female' and gave the confirmation to Mr. Dear to review," he told The Gazette. "He missed it and signed it."
Dear's listed gender drew attention as many tried to speculate whether the Planned Parenthood shooting was politically motivated. To fight accusations that Dear is a conservative, Sen. Ted Cruz (R-Texas) pointed to his gender and cited a report that called the suspect a "transgendered leftist activist."
Last week's shooting at the Colorado Springs Planned Parenthood clinic killed three, including one police officer. Police still have not yet released what an official motive.
—
Follow the author of this story on Twitter and Facebook: