There was a "tragic loss of life" after a shooter opened fire with a "long gun" at a Planned Parenthood clinic in Colorado Springs Friday before being taken into custody, the state's attorney general said.
Colorado Springs police announced during a press conference that one police officer and two civilians died during the shooting. Additionally, four civilians and five cops were in the hospital with gunshot wounds — all were said to be in "good condition."
The office of the Colorado State Attorney General tweeted there had been a "tragic loss of life."
My thoughts & prayers are with the families of victims on today's standoff in Colorado Springs. Tragic loss of life in #PPShooting. #CoAG

— CO Attorney General (@COAttnyGeneral) November 28, 2015
The suspect was captured alive five hours after the standoff began.
"The perpetrator is in custody," Colorado Springs Mayor John Suthers said at a news conference.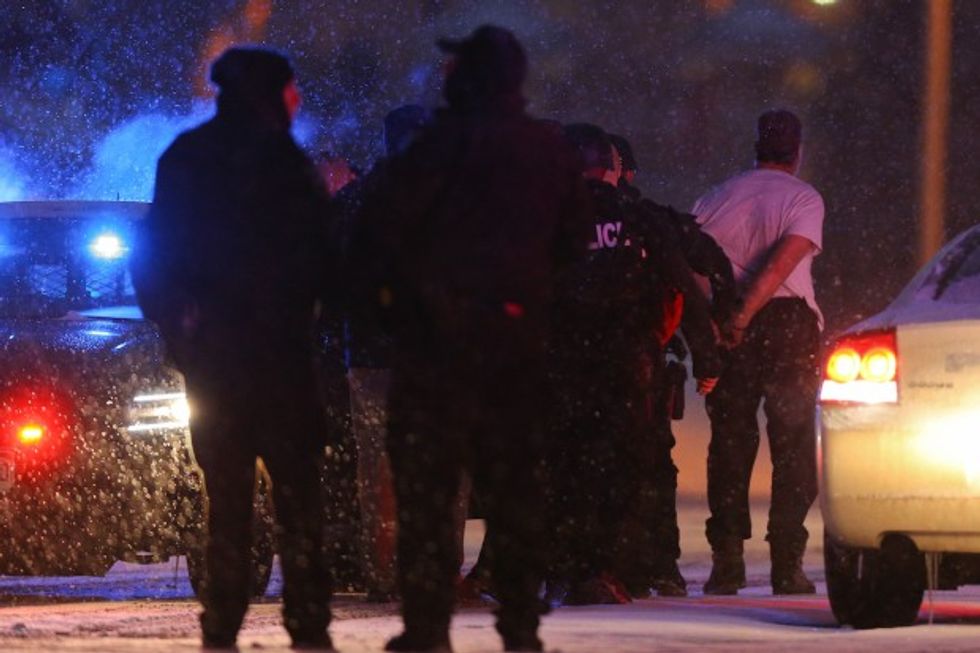 Justin Edmonds/Getty Images
Colorado Springs Lt. Catherine Buckley said she could not say whether the shooter was injured and still did not have his identity.
It was not clear whether there were any fatalities and authorities said it would be premature to speculate on the suspect's motive.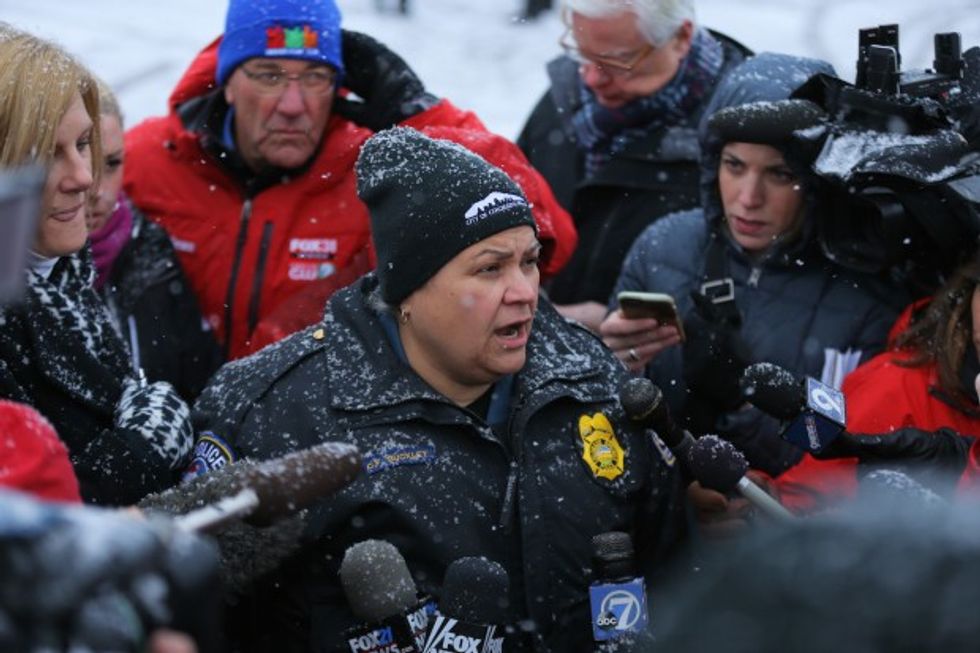 Justin Edmonds/Getty Images
Buckley said the shooting originated at a Planned Parenthood facility, adding the suspect "had brought items to the building" with him that officers still needed to inspect.
"We don't know what they are ... we have to check them to make sure they aren't any improvised device," she told reporters.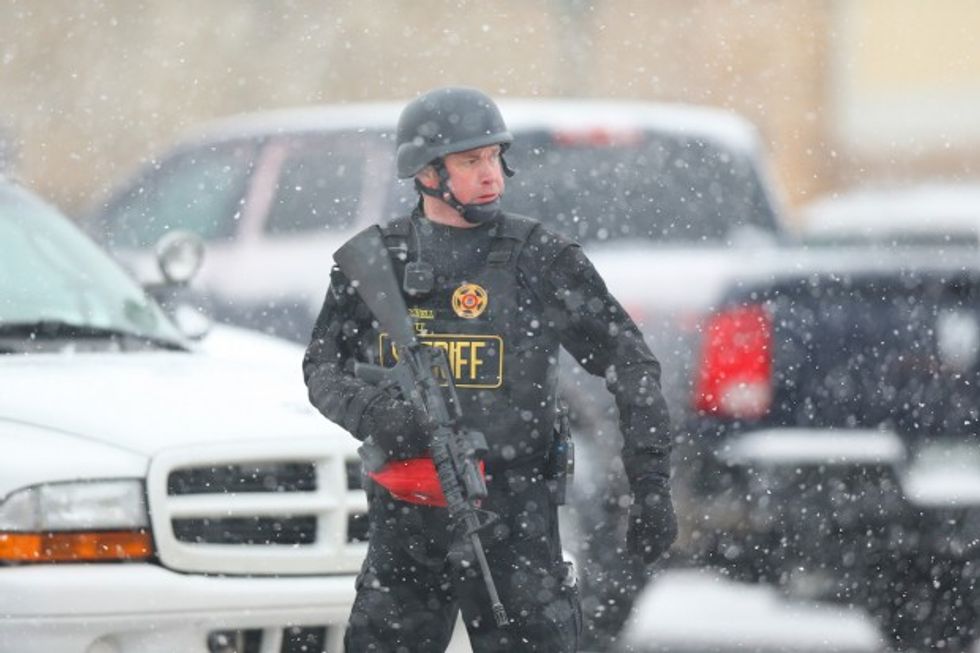 Justin Edmonds/Getty Images
Officers encountered gunfire throughout the day, up until the moments the suspect was taken into custody.
A witness told the Associated Press she heard as many as 20 shots in less than five minutes when the situation first unfolded.
Planned Parenthood of the Rocky Mountains President Vicki Cowart said in a statement the organization's top priority was patients and staff.
"We don't yet know the full circumstances and motives behind this criminal action, and we don't yet know if Planned Parenthood was in fact the target of this attack," Cowart said.
She added, "We share the concerns of many Americans that extremists are creating a poisonous environment that feeds domestic terrorism in this country. We will never back away from providing care in a safe, supportive environment that millions of people rely on and trust."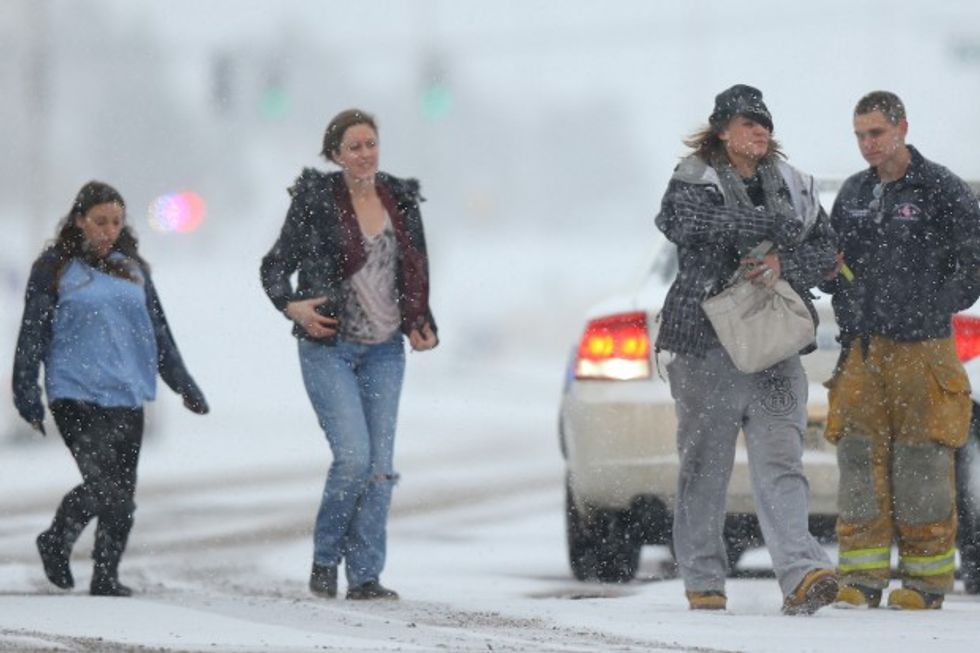 Justin Edmonds/Getty Images
New York City Mayor Bill de Blasio said police patrols had been increased around Planned Parenthood facilities in his city.
Both the FBI and ATF were on the scene providing assistance to local authorities. President Barack Obama was briefed on the situation.
Last update at 9:09 p.m. ET.
—
Follow the author of this story on Twitter and Facebook: