This year, Joseph, baby Jesus and the mother Mary might look a little different. In fact, they might be green, blue and purple if you buy NerdTalk Toys "Zombie Nativity."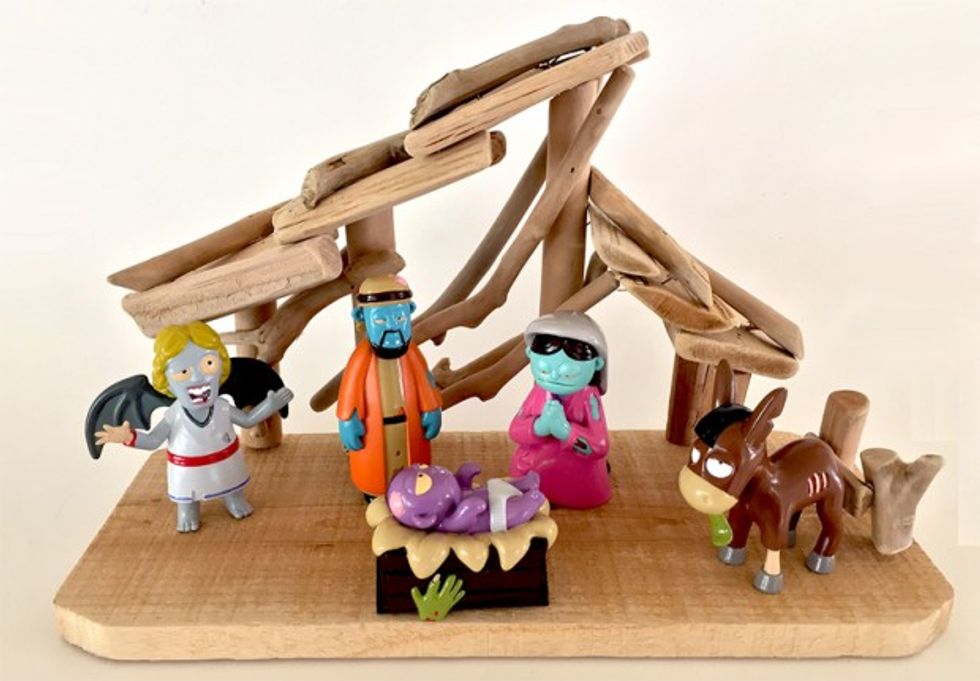 NerdTalk Toys' completed "Zombie Nativity" prototype. (Image source: NerdTalk Toys)
The irreverent twist on the very reverent scene features an undead angel and donkey and a zombie holy family, reminiscent of characters from AMC's hit show "The Walking Dead."
In the pitch video on the toy company's Kickstarter page, NerdTalk founders Ashley Gojic and Justin Contre play the part of a "marketing team" sharing their invention with people depicted as religious leaders.
"Religion's going down," Gojic's character says. "We've got to find a way to get people in the church, which is why we think we've found the trend that will really help with that — zombies."
Later in the video, Gojic, who initiated the project, said she "likes to be weird" and "come up with ideas that typically offend people."
Gojic, an atheist, and Contre, a Catholic, are planning to begin selling their irreverent nativity starting Christmas 2016. Their motivation behind the project is simply that they think it's "funny."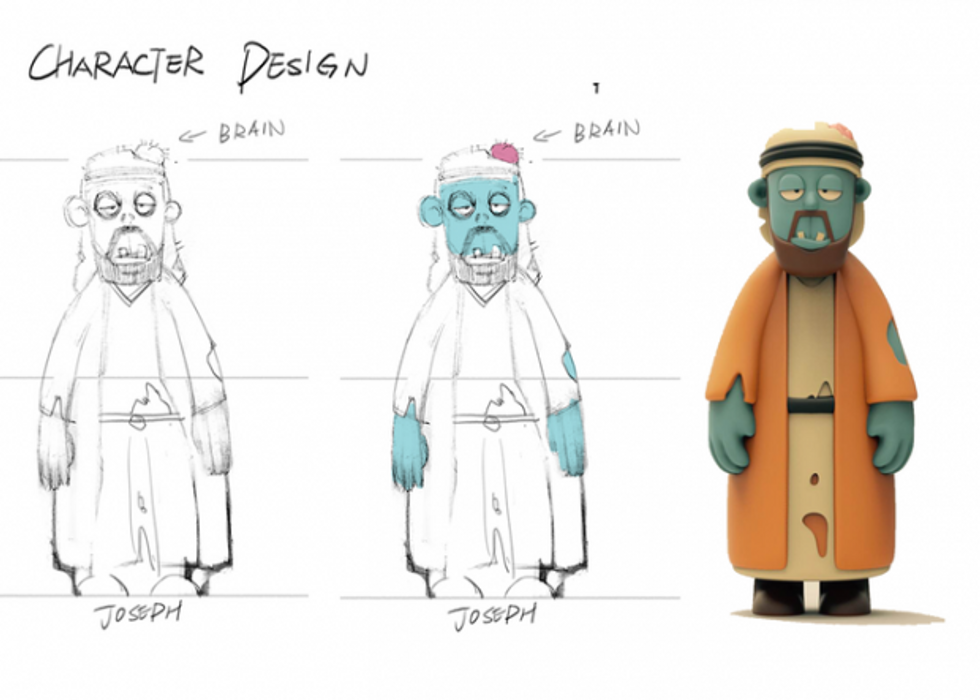 The design process behind Joseph. (Image source: NerdTalk Toys)
"I think it is funny to take something that is so innocent or sacred or protected and throw it on its head by making them zombies or something else they shouldn't be," Gojic said. "It's like making a pink Darth Vader and calling him Darth Gayder. It's just ridiculous."
Anticipating that many might view the project as a mockery of the Christian message, Contre said the "Zombie Nativity" has actually brought him closer to his faith and his devout parents.
"We talked about what they believe, what I believe and how we think Jesus should be represented," Contre said of his conversation with his parents about the Nativity. "They are happy I have a Nativity in my house now, even though it is zombies."
Watch NerdTalk Toys' Kickstarter video below:
(H/T: Religion News Service)
—
Follow Tré Goins-Phillips (@tregp) on Twitter