The White House gave a less-than-stirring defense of its former chief of staff, embattled Chicago Mayor Rahm Emanuel, who is fending off calls for resignation amid allegations that he might have prevented the release of a police video of a white Chicago cop shooting a black teenager 16 times.
Asked Wednesday, "Should he step down?" White House press secretary Josh Earnest responded, "That's a decision for the mayor and the voters of Chicago to make."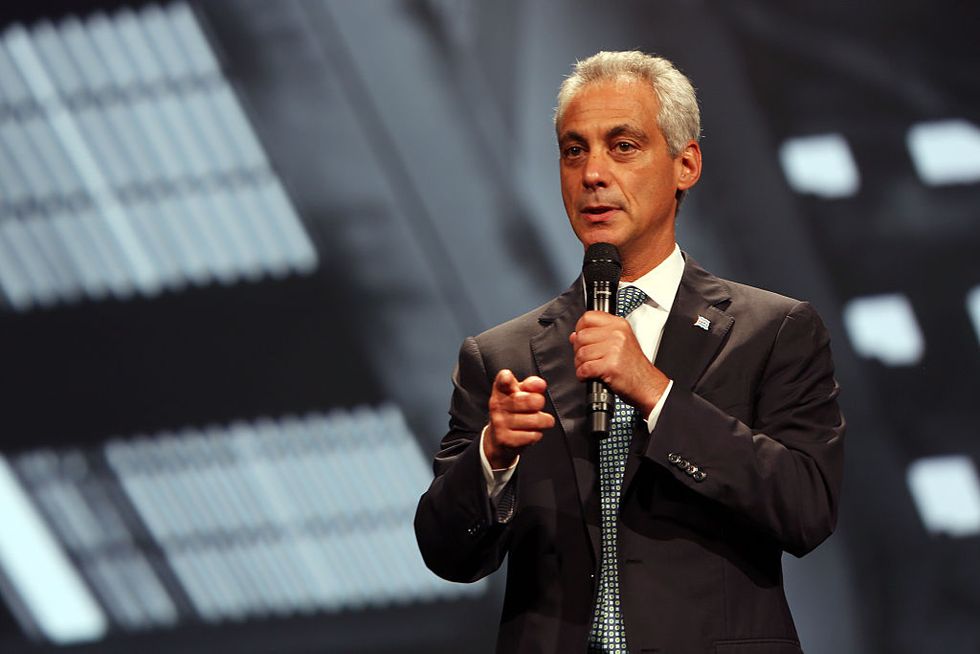 Tasos Katopodis/Getty Images for 100,000 Opportunities Initiative
"He has already confronted this situation over the course of the last week quite directly and already taken some steps to indicate his own commitment to addressing some of the problems he has seen," Earnest continued. "But again, it's up to the mayor of Chicago and the people to evaluate his performance in responding to this situation."
Emanuel fired the police superintendent Tuesday in response do continued unrest since the video's release, but others have asked why it took so long to make the squad-car footage public.
Earnest did not step up to defend Emanuel and said he is not aware whether President Barack Obama spoke with Emanuel. He also said that Obama and Emanuel are still friendly.
"There are limits on the president about what he can say publicly based on his desire to avoid the perception that he is somehow interfering with an ongoing investigation," Earnest said. "Some of that is because the president is committed to these ongoing investigations. The fact is, even if he had significant concerns to express, it could be then viewed by some that the only reason the Department of Justice is looking into it is that the president of the United States expressed concerns. It is the kind of thing the president intends to speak about more freely once he is the former president of the United States."