A Minnesota deputy sheriff caught on his cruiser's dashcam what could have been a catastrophic collision caused by a drunk driver.
The Yellow Medicine County Sheriff's Office just released the clip from Sept. 10 showing a pickup truck heading east on state Highway 67 near the intersection of Yellow Medicine County Road 8.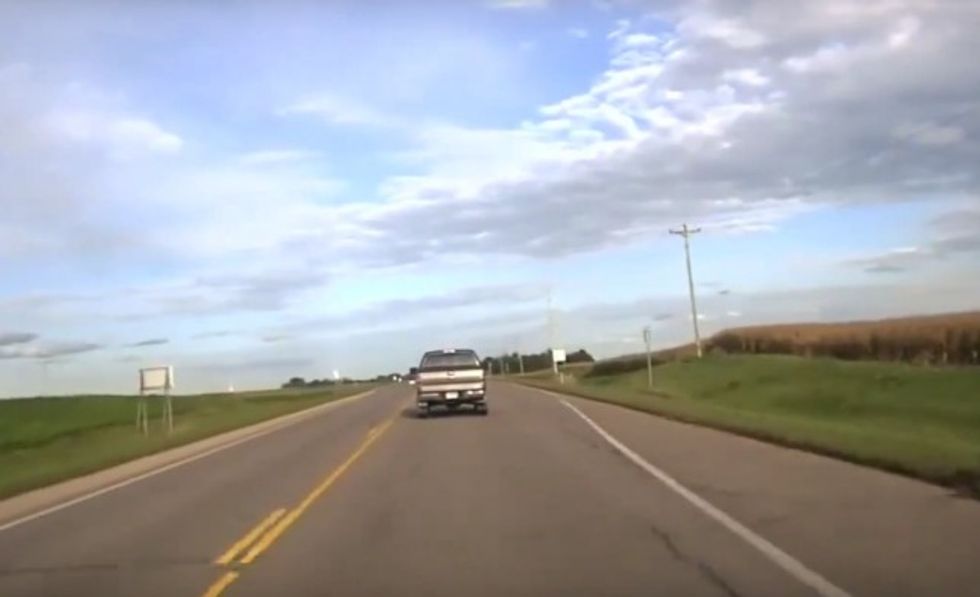 Image source: YouTube/Live Leak
Suddenly a white car appeared in the left part of the video frame, traveling south on Road 8 at a high rate of speed and heading for a collision with the pickup truck, the sheriff's office said.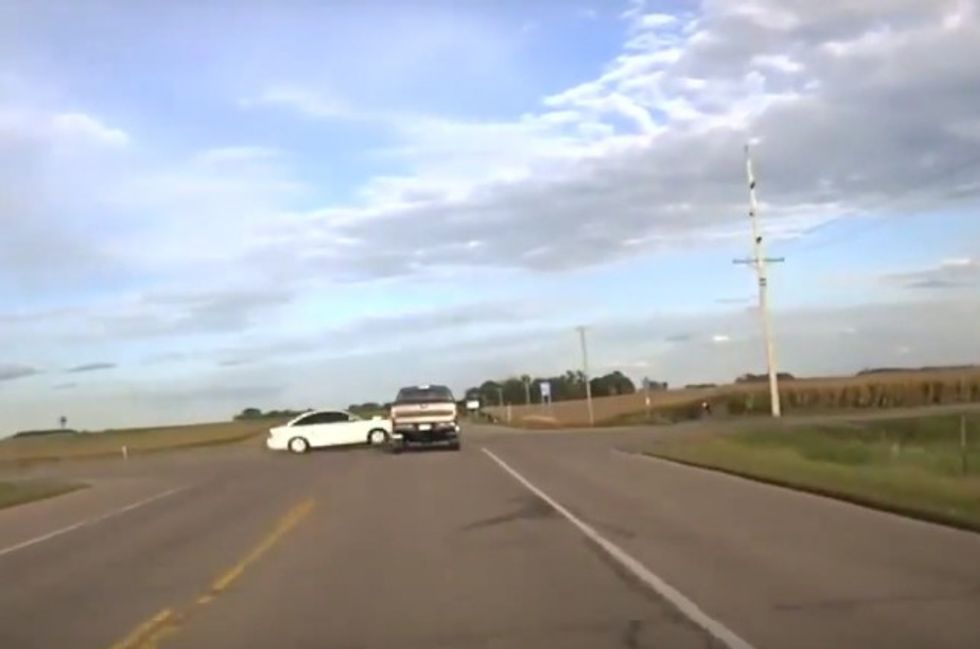 Image source: YouTube/Live Leak
"Luckily the driver of the eastbound pickup sees the vehicle and brakes moments before the impact," the sheriff's office noted on its website. "If not for his quick reaction ... the accident could have been very serious if not fatal."
Incredibly, the speeding car flew past the front of the pickup and grazed it, sending a few vehicle body pieces into the air and leaving behind a cloud of dust.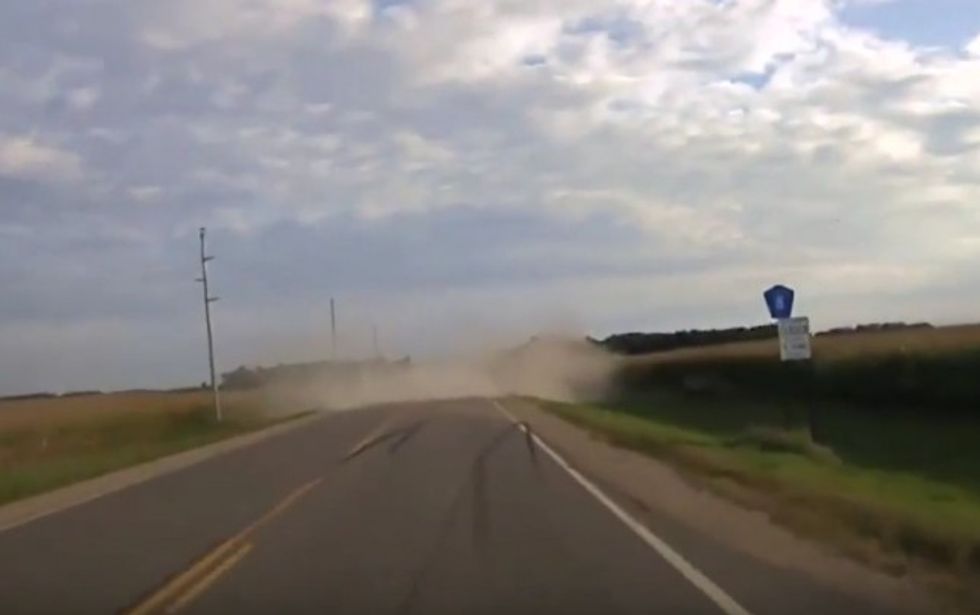 Image source: YouTube/Live Leak
"The driver of the white car was arrested and has pled guilty to DWI," the sheriff's office said, adding that the dashcam's "pre-event recording feature ... allowed us to preserve the crash. From the moment the deputy activates the camera, the video goes back one minute prior and records."
—
Follow Dave Urbanski (@DaveVUrbanski) on Twitter