Sens. Ted Cruz (R-Texas) and Jeff Sessions (R-Ala.) sent a letter Thursday to the Obama administration demanding to know the immigration history of the San Bernardino attackers.
The letter, sent to the Attorney General Loretta Lynch, Secretary of Homeland Security Jeh Johnson and Secretary of State John Kerry, noted Congress will soon consider an omnibus spending bill that would green light thousands of new immigrants from entering the country.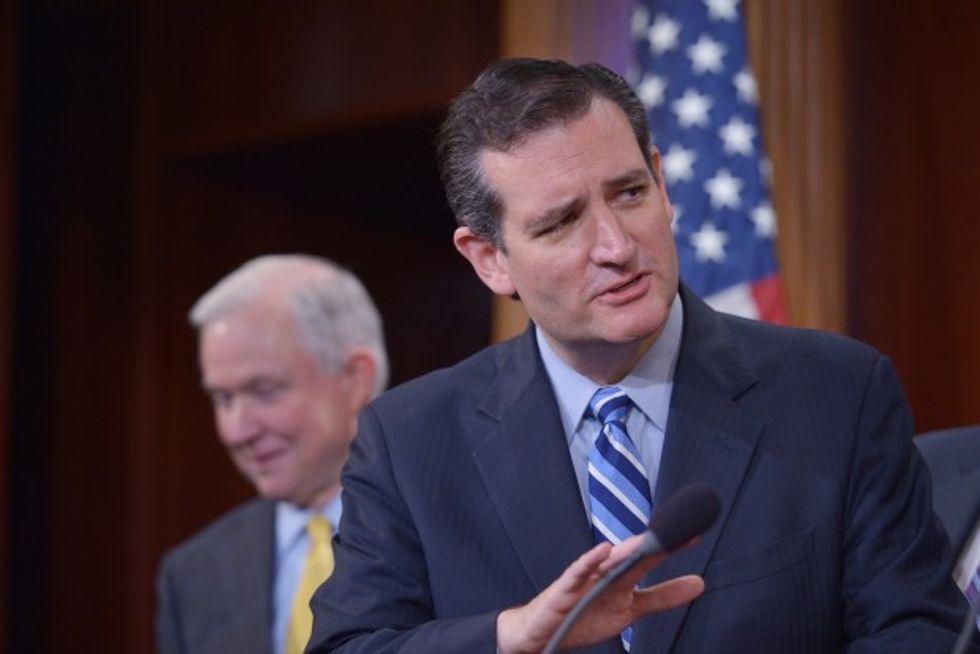 Senator Ted Cruz (R-Texas) speaks as Senator Jeff Sessions (R-Alaska), watches during a press conference on immigration in the Senate Studio of the U.S. Capitol on September 9, 2014 in Washington, D.C. (MANDEL NGAN/AFP/Getty Images)
Cruz and Sessions also took a jab at the Obama administration for failing to reply to an earlier letter sent more than three months ago requesting the "basic information regarding the immigration histories of 72 individuals in the United States who have been identified as having a connection to terrorism over a one-year period."
Wednesday's attack in California left 14 dead and more than a dozen wounded.
Read the Letter from Cruz & Sessions: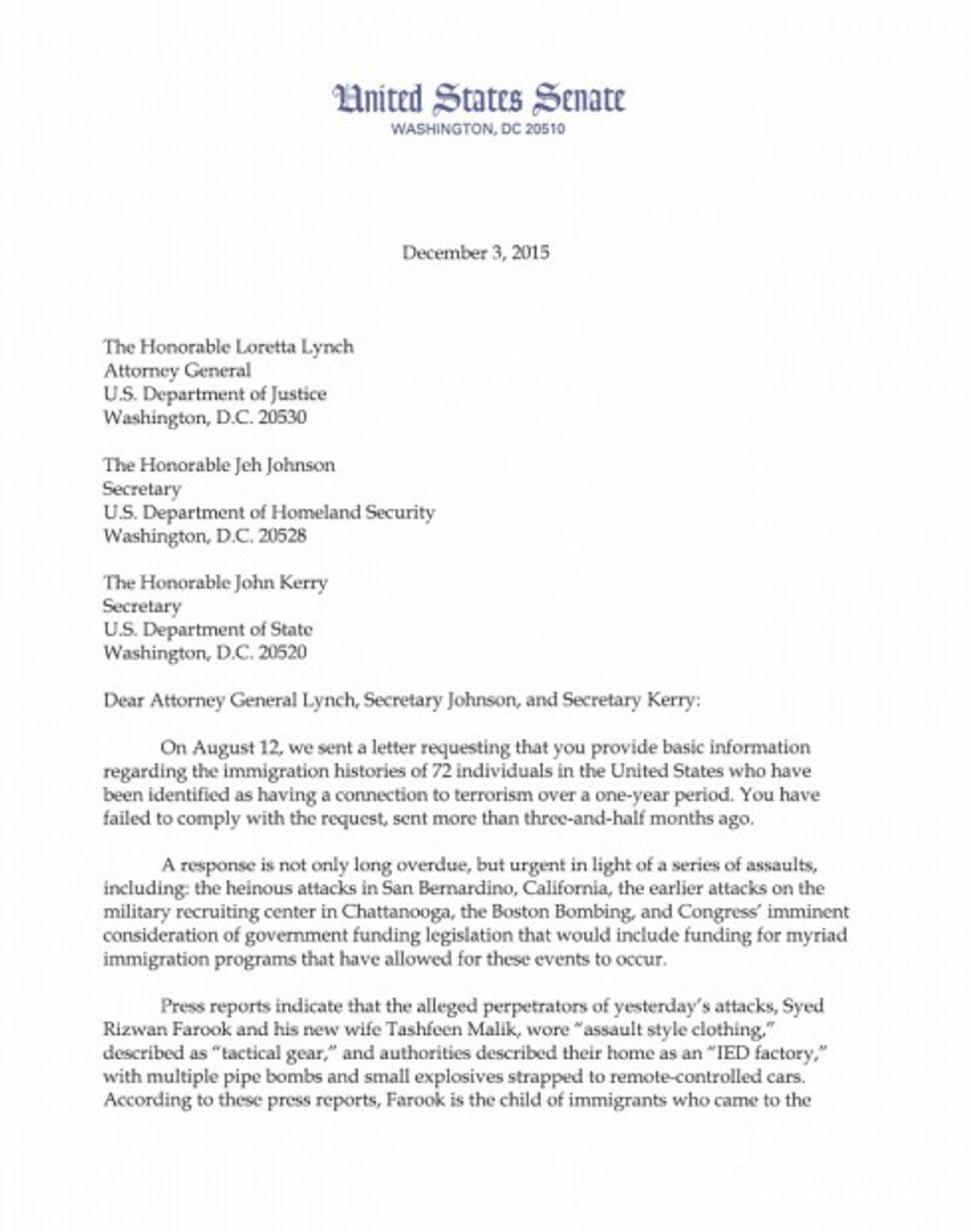 Screen grab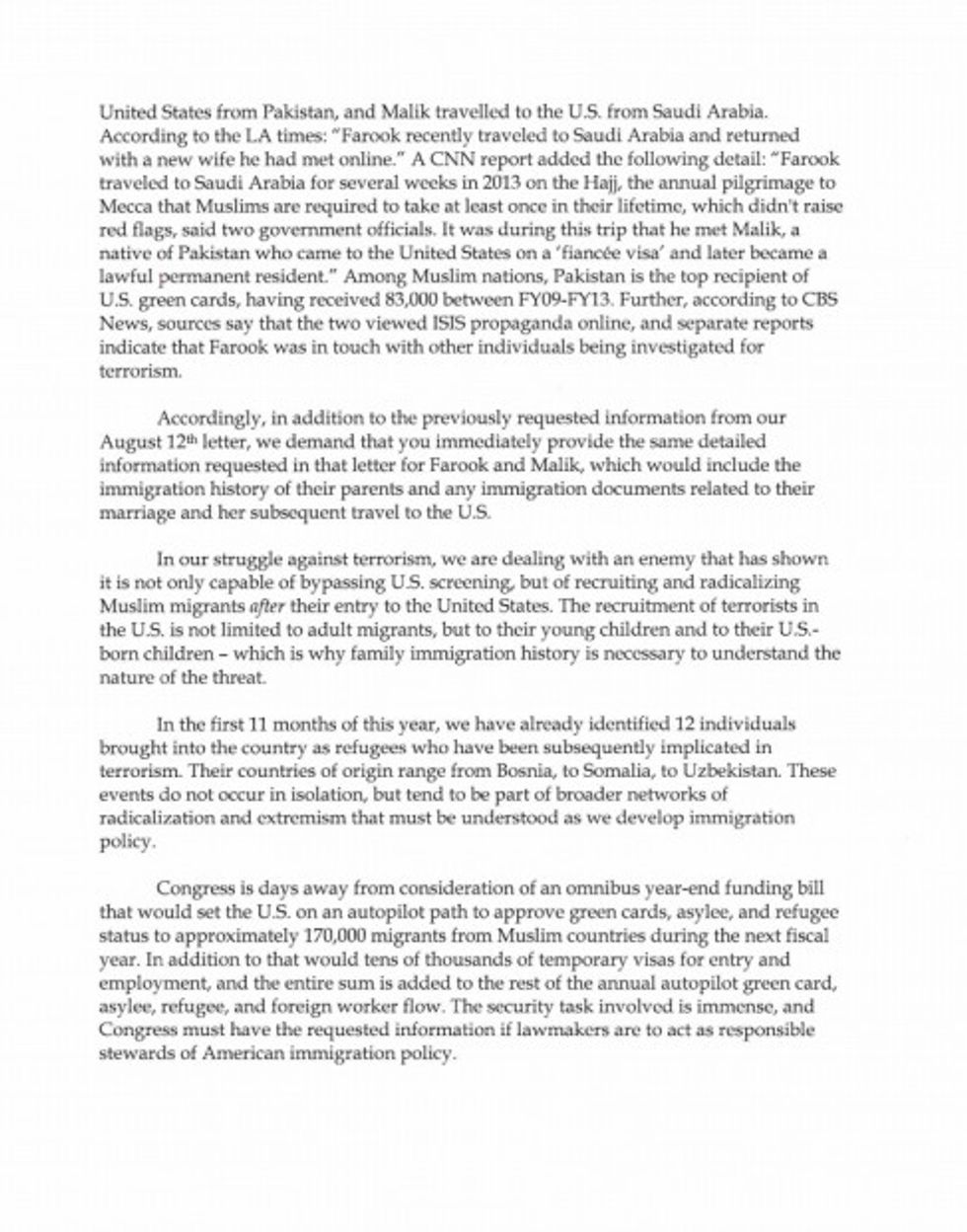 Screen grab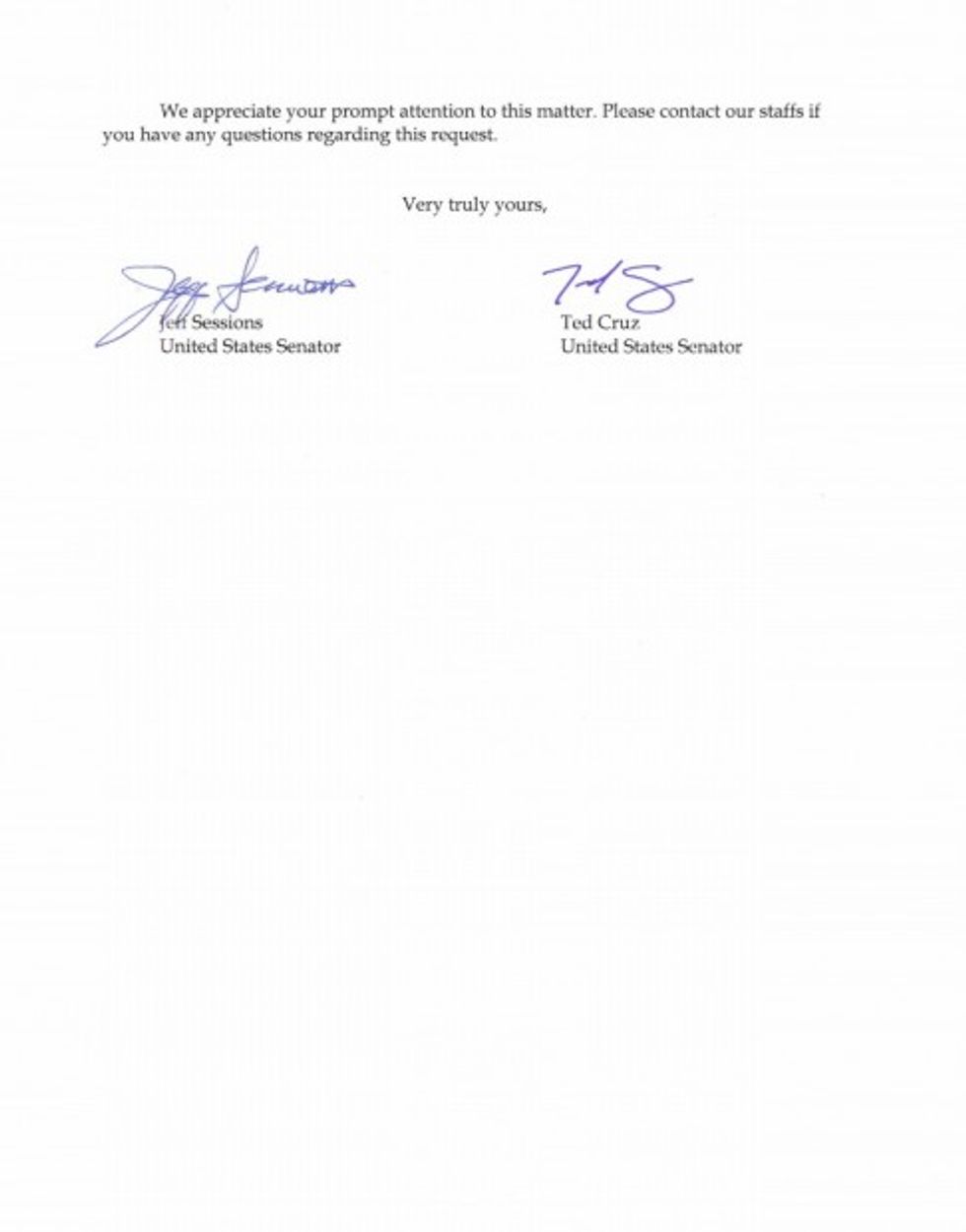 Screen grab
—
Follow the author of this story on Twitter and Facebook: