Attorney General Loretta Lynch declared to a group of Muslim activists Thursday that her department would take aggressive action against anyone who uses "anti-Muslim rhetoric" that "edges toward violence."
Speaking at the Muslim Advocate's 10th anniversary dinner, Lynch said that her "greatest fear" is the "incredibly disturbing rise of anti-Muslim rhetoric." As the country's top prosecutor, Lynch also vowed to hold accountable anyone she deems to use violent, anti-Muslim rhetoric.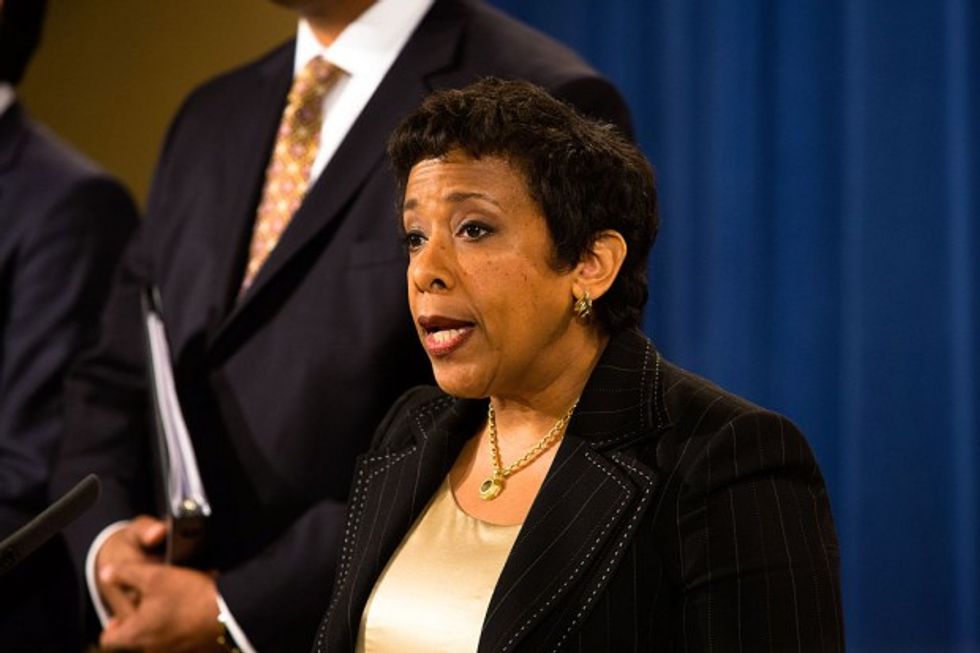 Attorney General Loretta Lynch speaks at a press conference Thursday. (Getty Images/Keith Lane)
"When we talk about the First Amendment we [must] make it clear that actions predicated on violent talk are not American," Lynch told the activists, noting an increase of violence against Muslims and mosques in the United States.
According to Buzzfeed, there has been a sharp increase of anti-Muslim attacks and protests in the days and weeks following last month's terror attacks in Paris, which were carried out by the Islamic State.
"They are not who we are, they are not what we do, and they will be prosecuted," she added. "My message not just to the Muslim community but to all Americans is 'We cannot give in to the fear that these backlashes are really based on.'"
Lynch's comments came just one day after Wednesday's San Bernardino massacre, which left 14 dead and 17 injured. The attack was carried out by Syed Farook and his wife Tashfeen Malik, a radicalized Muslim couple.
(H/T: Buzzfeed)
—
Follow the author of this story on Twitter and Facebook:
[facebook //www.facebook.com/plugins/like.php?href=