Just days after the terror attacks in San Bernardino, California, a sheriff in New York is calling on his residents to take up arms.
In a Facebook post Thursday, Ulster County Sheriff Paul J. Van Blarcum encouraged the citizens of his county who are licensed to carry firearms to actually do so.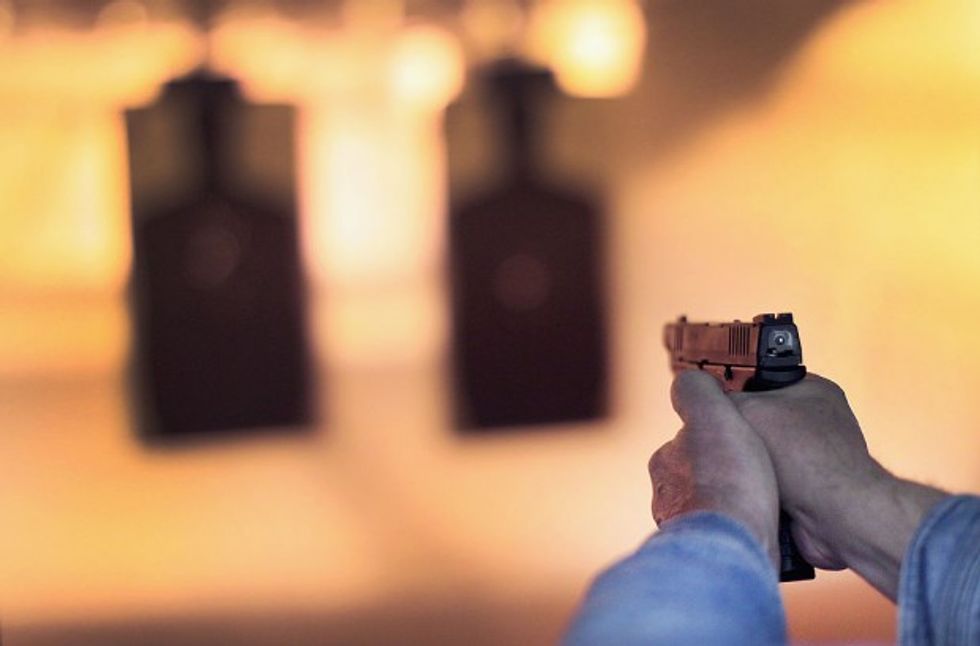 A marksman sights in on a target, February 14, 2015. (Getty Images/Scott Olson)
"In light of recent events that have occurred in the United States and around the world I want to encourage citizens of Ulster County who are licensed to carry a firearm to PLEASE DO SO," the sheriff wrote.
"I urge you to responsibly take advantage of your legal right to carry a firearm," he continued. "To ensure the safety of yourself and others, make sure you are comfortable and proficient with your weapon, and knowledgeable of the laws in New York State with regards to carrying a weapon and when it is legal to use it."
In the post, Blarcum went on to urge his fellow law enforcement members to carry anytime they leave their house.
"I also want to remind all Police/Peace Officers both active duty and retired to please carry a weapon whenever you leave your house," Blarcum said. "We are the thin blue line that is entrusted in keeping this country safe, and we must be prepared to act at any given moment."
In the hours following the massacre Wednesday, the gun control debate was once again re-ignited. However, it was quickly put to bed Friday afternoon, after FBI Assistant Director David Bowditch declared the massacre an act of terrorism.
—
Follow the author of this story on Twitter and Facebook:
[facebook //www.facebook.com/plugins/like.php?href=