A source close to the San Bernardino investigation told Fox News Monday that Syed Farook was the recipient of a $28,500 deposit made to his account about two weeks before he and his wife killed 14 at a holiday party.
The source told Fox News that authorities were investigating to determine if the transaction was a loan taken from WebBank.com. Online, the bank describes itself as a nationwide "leading provider of national consumer and commercial private-label and bank card financing programs."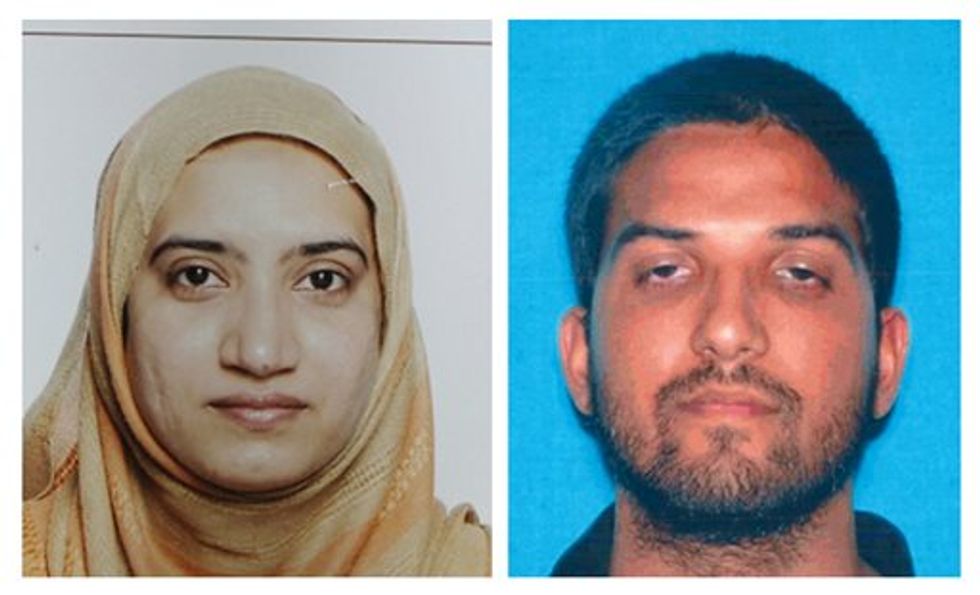 This undated combination of photos provided by the FBI, left, and the California Department of Motor Vehicles shows Tashfeen Malik, left, and Syed Farook. (FBI, left, and California Department of Motor Vehicles via AP)
Around Nov. 20, the source told Fox News that Farook withdrew $10,000 of the money as cash. There were also at least three $5,000 transactions, appearing to involve Farook's mother, that took place the days before the shooting.
Investigators were trying to determine if some of the cash was used to reimburse the person who purchased Farook and his wife the rifles used in the shooting, Fox News reported.
The source described the transactions as "significant evidence of pre-meditation."
The FBI said on Monday that Farook and his wife Tasfeen Malik had been "radicalized" for "some time."
—
Follow the author of this story on Twitter and Facebook: